Brian's garden is one for the whole family to enjoy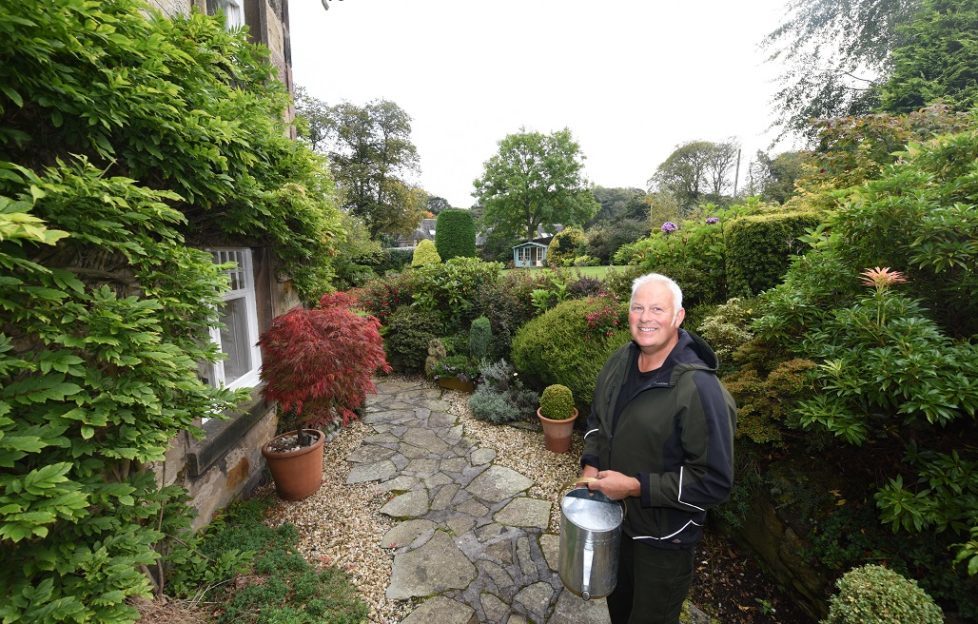 Tucked away near off Edinburgh's Ravelston Dykes, Brian Hunter's garden is a botanical haven designed with family get togethers in mind.
Three different seating areas mean that whatever the time of day, there will be a space getting the sun and the most recent addition to the garden is the addition of a summer house so the family can enjoy the final rays of the day.
Having spent 22 years in the property the garden has been crafted and changed throughout the years to adapt to the family. Due to the arrival of grandchildren Brian's Koi Carp pond had to be filled in and in its place a sitting area created.
Tress shaped with ornamental pruning line the driveway whilst others trees throughout the garden are left in natural form. The seating areas are dotted with statement plants and discreet statues are tucked within the flower beds.
The garden is hemmed by herbaceous borders with pops of colour coming from fuchsias and hydrangea, acers and heather. Wisteria climbs up the walls of the house and a good mix of plants ensures there is colour in the garden at all times of the year. Brian's day job is running Hunter's Garden services and his own pristine and accomplished garden is the showpiece of what he can do.