Studio prepares host new display of print art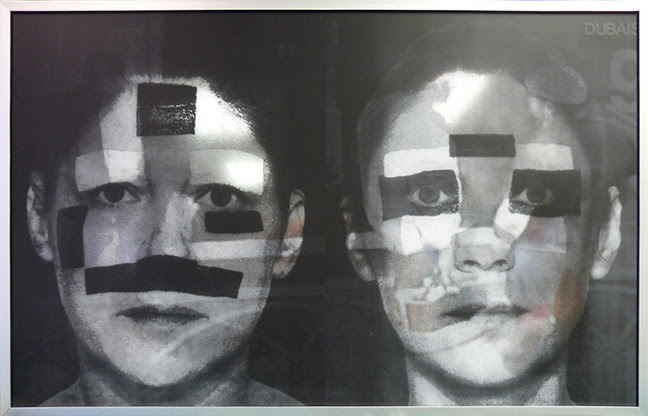 The Glasgow Print Studio is set to open a new exhibition this Friday.
Among those displaying their work are Timorous Beasties, Martin Boyce, Annis Fitzhugh, Claire Forsyth, Michael Fullerton, Ilana Halperin, Jim Lambie, John Mackechnie, Scott Myles, Jim Pattison, Toby Paterson, Ciara Phillips, Carol Rhodes, Murray Robertson, Lucy Skaer, Tony Swain, Jane and Louise Wilson, and Adrian Wiszniewski.
In the discipline of printmaking, innovation and utility have always fueled the development of new print methods. For this exhibition, a selected group of artists present work across processes, materials and forms which push the boundaries of printmaking.
Artists have long been attracted to the diverse techniques and processes associated with printmaking. Once confined by the limitations of traditional print techniques, artists today have an almost infinite means of achieving a desired outcome, not least with the latest advances in new digital technologies.
This exhibition explores and celebrates the integration of digital technology into fine art practice, presenting a combination of digital, experimental and more traditional processes.
Gregor Smith is one of those whose work will be on show, inspired by Scotland during the winter.
He studied drawing and painting at Edinburgh College of Art under Sir Robin Philipson and James Cumming 1962-66. A post -graduate scholarship with a highly-commended endorsement was followed by a travelling scholarship to Florence and Rome 1966-7.
The new display is the result of several recent visits to parts of Scotland during winter months, a season which is interesting because of changes in weather, light and atmosphere.
Gregor said: 'A working trip to the Orkney Isles in November 2017 included the mainland, South Ronaldsay and a stay on Eday, a small island last sketched in the summer of 1975 from the deck of the 'Orcadia'. The weather in November was quite different of course and provided much greater scope for response.
'Part of the previous November was spent on Berneray, a small island at the top of North Uist offering remarkable visual information before a dawn sea crossing to Oban from Lochboisdale.
'Other visual material may be glimpsed too as ships alter course or cruise past coastlines about to be enveloped in black rain or sleet as off Hoy or Kirkwall or the coast of Norway.
'All information is gathered on-site using sketchbooks and using drawing materials suitable for working outside occasionally in difficult conditions due to the weather.
'Information is subsequently explored further and developed into a final work or left for future reference. Sourced material is derived from natural phenomena important to me, for example, changes in weather patterns, the resultant effects of light on colours shapes and textures creating a more clearly defined atmospheric composition.'
The exhibition takes place at the Glasgow Print Studio Ground Floor Gallery, at 103 Trongate, from 5-28 October.