Scottish and Japanese groups to stage an exhibition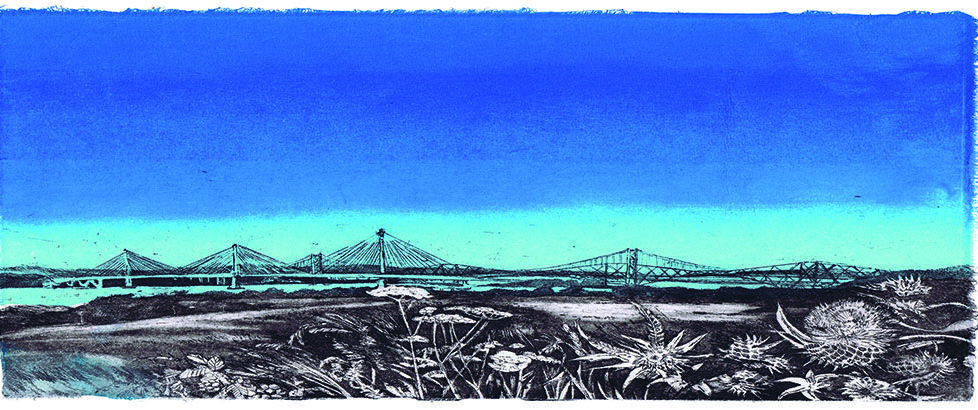 A cross-continental art show is set to open at a Scottish library.
The multi-award winning Dunfermline Carnegie Library and Galleries continues its run of varied exhibitions and events with the opening of 'Paper from across the sea: Washi Umi o Koete', a stunning collection of original hand-made fine art prints.
Running from 8 September to 6 January the exhibition is a collaboration between Fife Dunfermline Printmakers Workshop (FDPW) and Mino Art Info, Japan, bringing together the ancient Japanese tradition of papermaking – Washi ('wa' Japanese, 'shi' paper) – and contemporary Scottish printmaking.
Over a period of three months 13 artists from FDPW experimented with a variety of printing techniques – including etching, screenprinting and linocut – on five different types of hand-made paper supplied by the master papermakers of Mino, one of the last three remaining traditional papermaking regions in Japan and a UNESCO Cultural Heritage Site.
The result is a suite of 13 original hand-made prints inspired by sources as diverse as the Japanese summerhouse in Pittencrieff Park, the Forth Bridges, beehives, selkies and standing stones.
FDWP chair Sheila Carnduff said: 'Preparing for this exhibition has been an amazing experience for our artist printmakers. The prints are all very different and really show off the unique qualities of these very special hand-crafted papers.'
First exhibited at the Edinburgh Sculpture Workshop earlier this year and also in Mino City, Japan, the exhibition offers visitors an opportunity to appreciate the coming together of two diverse cultures through Scottish artists and Japanese artisans working together.
Visitors to the exhibition can also see some fascinating papermaking tools and find out more about the papermaking process through a short film.
Limited edition prints of the works on display will be available for purchase.
A series of events will be running in conjunction with the exhibition.