Artist Georgina McMaster to open new exhibition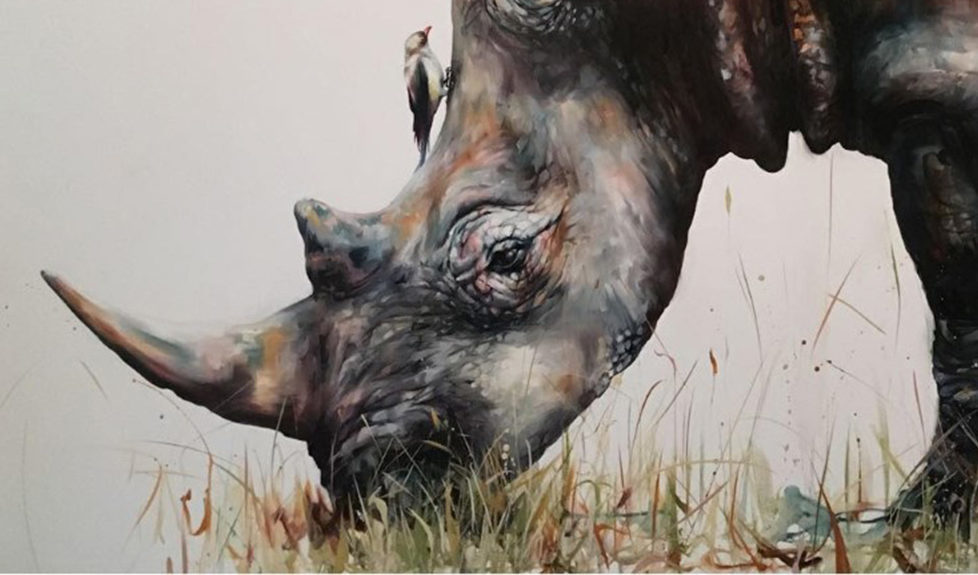 A solo show featuring the work of one of Scotland's most gifted wildlife artists is coming to the Strathearn Gallery.
Georgina McMaster, All Creatures Great and Small, will run from 28 April to 27 May, at the gallery in Crieff, Perthshire.
This Saturday, 28 April, Georgina will be in the gallery to discuss her work.
One of the country's top wildlife artists, no-one can match her bold and expressive animal paintings – every work captures the colours, character and life of each animal in a unique way meaning Georgina's work is highly prized among collectors worldwide.
Having had a baby girl in January 2017, Georgina's recent study trips have been closer to home but that has not restricted the range of animals she has painted. This solo exhibition is a fantastic opportunity to see an eclectic range of Georgina's most recent work, capturing some wonderful depictions of animals.
She has fun with the titles of each painting, sometimes giving them a name that reflects their personality and other times it will be a topical theme, a place or even a title from a song.
Georgina said: 'My work to date has been mainly based on animals, in particular Scottish wildlife. In 2011, I visited Madhya Pradesh, India and produced a body of work of the animals I studied at the Bandhavgarh Tiger Reserve.
'While continuing to paint both the Scottish and the Indian wildlife, I have also focussed on animals from Edinburgh Zoo, The Highland Wildlife Park in Kincraig, near Kingussie, Blairdrummond Safari Park near Stirling, Speyside Falconry in Keith and of course from the countryside around me as well as the birds in my garden.
'I predominately paint in oil on canvas, sometimes with the background of the canvas blank to draw the focus purely on the animal and sometimes introducing a suggestion of the landscape. Capturing the character and soul of the animal in their eyes and the softness of the fur or feather on the beast, is what I endeavour to create in my work.'
Visit The Strathearn Gallery, 32 West High Street, Crieff, PH7 4DL, click HERE for more details  or call 01764 656100.