15 Scots showcase craftsmanship at London event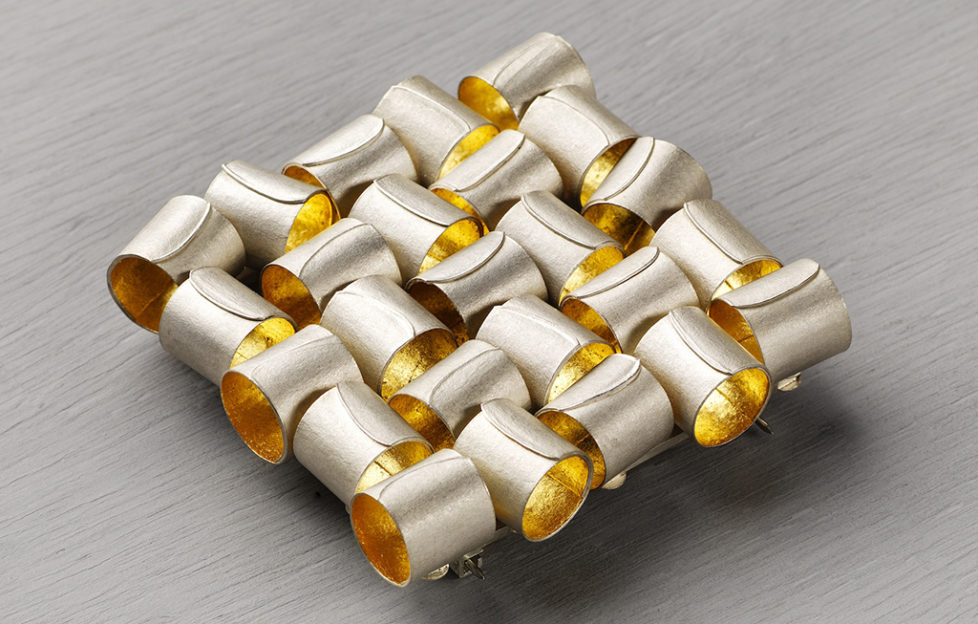 Craft Scotland have revealed the designers and makers selected to be showcased at Collect, the international art fair for modern craft and design in London.
From 28 February to 3 March 2019, the Craft Scotland gallery will showcase covetable artworks in silversmithing and goldsmithing, furniture making, ceramics, glass and metal. A mixture of established artists and exciting new craft talent, the 15 makers selected represent the some of the best craftspeople working in Scotland today.
Held in the Saatchi Gallery London, Collect is the craft sector's premier showcase, bringing together galleries, artists and collectors from around the world to present a stunning array of established and new talent.
Since its launch in 2004, Collect has gone from strength to strength to become one of the world's leading fairs for contemporary applied art and the highlight of the craft calendar.
Following a rigorous selection process, makers were chosen include silversmithing artist Hamish Dobbie whose set of craft gin tumblers are inspired by the Scottish landscape surrounding independent gin distilleries.
Glass artist Vicky Higginson presents new work from her Artefacts collection, a series of abstract objects depicting seductive but damaging thoughts and emotions. Designer/maker Lynne MacLachlan presents new sculptural pieces designed using 3D technology drawing on her training as an aerospace engineer.
Returning artists include master craftsman Angus Ross who will present new benches in steam bent oak designed using computer aided design (CAD), laser engraving and CNC cutting. Harry Morgan returns having secured a commission from the V&A at Collect 2018, he will present new works expanding his practice working with glass and concrete to now include pewter pieces.
The Craft Scotland showcase at Collect 2019 builds on the success of the national agency for craft's presence at Collect 2018 which resulted in a number of commissions and high-profile purchases. As part of wider strategy for growing Scottish craft's international profile the show will position Scotland based makers and their work in front of international curators, collectors and buyers from world renowned institutions.
Craft Scotland director Irene Kernan said: 'Collect has long been the premier showcase for the craft market. We're delighted to build on the growing interest in high-quality Scottish craft by returning this year. The makers presented are all pushing the boundaries of their work whether that is in developing new techniques or expanding their practice with new materials. As a result, Craft Scotland at Collect is an opportunity to see this talent and ambition up close.'
Clive Gillman, director of Creative Industries, Creative Scotland, added: 'The selection of work from Scotland for this year's Collect demonstrates the strength and diversity of approaches being undertaken by makers today. From finely detailed jewellery, through stunning marriages of materials, to celebratory glassware, it is clear that the vision, boldness and skill of makers in Scotland goes from strength to strength. With wit, humour and a real international perspective running through the pieces, it's clear that craft in Scotland is smart and confident.'
The showcase for Collect 2019 was curated by an industry panel; Bryony Windsor (Head of Exhibitions, National Centre for Craft & Design) Mhairi Maxwell: Assistant Curator, V&A Dundee and Jo Scott (Project Manager, Craft Scotland). Visitors to Collect 2018 will discover beautifully crafted statement pieces from well-established Scottish makers and emerging Scottish talent with unique perspectives.
Collect, the international art fair for modern craft and design, is the craft sector's premier showcase, bringing together galleries, artists and collectors from around the world. It offers visitors an unrivalled opportunity to see contemporary museum-quality craft from makers represented by 30-plus of the world's best galleries.
The 15 makers selected are:
Angus Ross: A master craftsman renowned for his work with steam bent oak, Angus works from his studio in Perthshire using carefully selected trees from his own woodland.
Anna Gordon: Anna works with gold, silver and precious metals with repeated elements to create exquisite pieces of jewellery.
Cristina Zani: Cristina is a jeweller who combines natural and painted wood with precious and non-precious metals.Her present work is influenced by the Korean urban landscape and explores the contrast between modern buildings and ancient temples and palaces of South Korea.
Hamish Dobbie: Hamish creates award winning functional and decorative objects using sterling silver and select pieces of hardwoods.
Harry Morgan: Harry is an emerging artist and designer whose sculptural work has been known for its unusual marrying of materials and experimental approach to traditional process.
James Rigler: James aims to create objects that have an emphatic, epic presence, cut adrift from their original contexts to take on new meanings. His bold, vibrant ceramic sculptures are inspired by the language of architectural ornament, including its most monumental and grandiose schemes.
Lara Scobie: Edinburgh ceramicist Lara Scobie makes individual slip-cast vessels and bowls in Porcelain and Parian clay. The work is predominantly concerned with the dynamic interplay between form and pattern.
Lizzie Farey: Lizzie's intricate basketry and willow weaving structures capture a still moment, a distillation and order. She focuses on recreating the essence of natural form through the medium of willow, larch, ash, hazel and other locally grown woods.
Lynne MacLachlan: Lynne's designs play with light, space and colour, intending to create visual delight for wearer and viewer. She takes an experimental approach with digital tools, exploring and pushing the capabilities of these, using bespoke software tools and 3D printing to materialise complex forms.
Misun Won: Misun's jewellery is influenced by her time in Scotland and Korea. A major inspiration is Korean patchwork, but this highly traditional form is interpreted through Western fractal geometry.
Patricia Shone: Patricia's pieces are inspired by the geology and erosion of the Highlands and the effect of people on the surface of the land. Each unique ceramic piece is made by hand building, texturing, stretching and carving.
Rhona McCallum: Inspired by geology, ancient history and our changing landscapes, Rhona McCallum creates statement collections of silver and gold jewellery that combine rugged, natural textures with bold, sculptural forms.
Ruth Leslie: Mainly working in a variety of metals including silver, gold and titanium, Ruth creates contemporary pieces that are both inspired by the subtle details within fabrics as well as the structural forms within textile machinery.
Shaun Fraser: An innovative glass artist, Shaun's work comments upon connections with ancestry, heritage and place. Through his work, Shaun nurtures a strong vocal and visual concept with robust links to his notion of identity.
Vicky Higginson: Vicky's work combines hot glass and cold-working, with glass forms handblown and worked into using cutting, carving and engraving techniques to create vessels and sculptural forms exploring the relationships between form, pattern and colour. www.vickyhigginson.com