Wolfburn Distillery achieves record annual production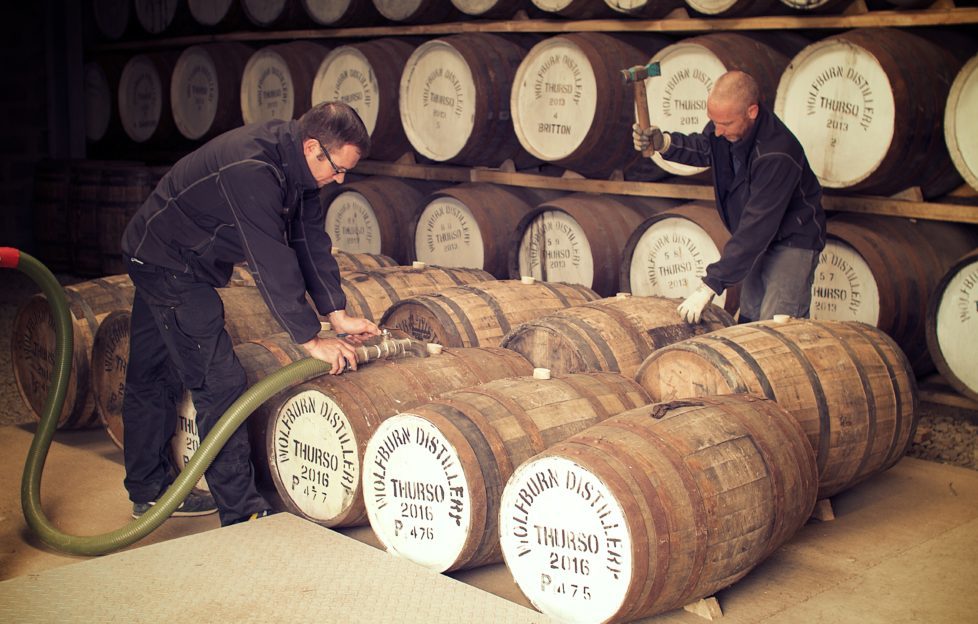 Wolfburn Distillery is today delighted to announce that it has reached its annual production target – and in doing so has laid down more whisky than ever before.
'It has been an incredible year,' commented Shane Fraser, distillery manager. 'We increased our workforce by taking on two apprentices, and we commissioned a fourth fermentation vessel. Combined, this means we have been able to increase our rate of production whilst maintaining excellent quality control.'
The team set itself a production target of 130,000 litres of alcohol – roughly the equivalent of 400,000 bottles of whisky. They reached the target during the first week of December, leaving valuable time for equipment maintenance before the Christmas shut-down.
'We filled a record 1,162 casks during 2016," says Shane, 'The volume is great of course, but equally important is that we have consistently managed to acquire really top-notch casks. Maintaining quality is the key to producing first-class whisky, and we have managed to do this very well throughout the whole year.'
2016 is Wolfburn's first year of sales and the demand for its single malt scotch whisky has been much higher than expected. 'We're going to need these increased production levels to keep up with demand,' adds Shane. 'Producing this volume now ensures we will have great quality single malt scotch to sell in years to come.'
Wolfburn Ditillery can be found at Henderson Park, Thurso. Visit their website for more information.