Tomintoul pairs up with World's Longest Golf Driver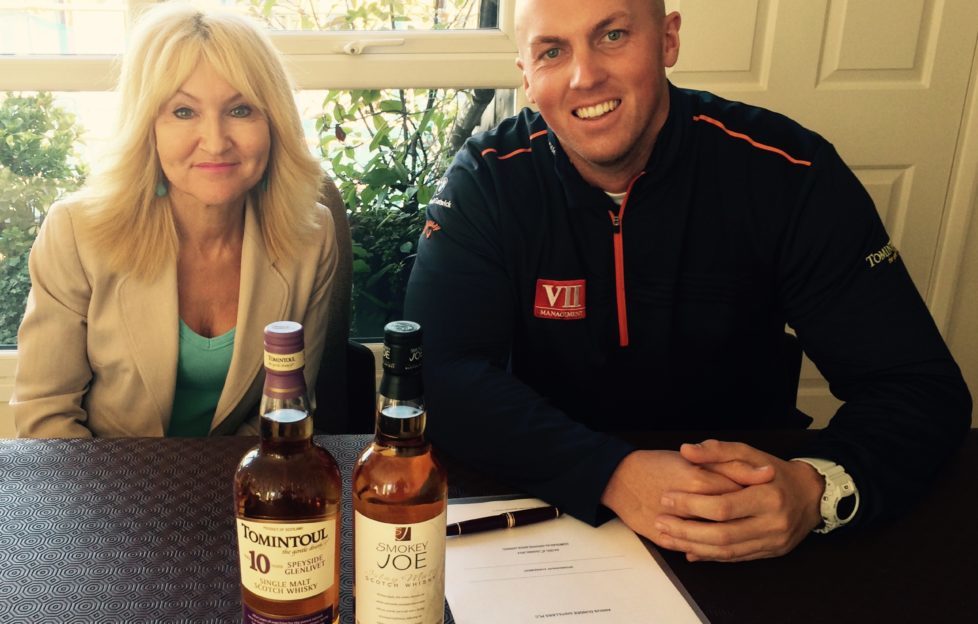 The Ryder Cup may be over for another year, but golf is still at the forefront of one distillery's itinerary for the months ahead.
The Tomintoul Distillery Company has teamed up with number-one ranked 'World's Longest Golf Driver', Joe Miller, to announce a new sponsorship agreement. This will allow the Ballindalloch-based distillery to display its logo prominently at key events in which Joe will participate, including the World Matchplay Championship, the European Long Drive series, whilst Joe will also further acquaint himself with the 'water of life' by participating in various Tomintoul events.
Duncan Baldwin, Senior Brand Ambassador for Tomintoul said: "This is a unique opportunity to provide international publicity for our malt whisky at this stage of its development alongside an exciting and relatively new form of competition golf which is increasing exponentially. We are looking forward to maximising brand exposure and furthering the growth in demand for Tomintoul in key markets around the world which match the locations of the major events of long distance golf driving."

George Gros, President of VII Management, agents for Joe Miller, added: "We are delighted to join up with Tomintoul, as we embrace their introduction into sports sponsorship and golf.  This association again highlights a strong connection between whisky and golf and, with our sponsorship, we aim to honor the core values that Tomintoul share with this great sport; innovation,integrity, inner strength and tradition."