THE FAMOUS GROUSE RELEASES RARE 40 YEAR OLD BLEND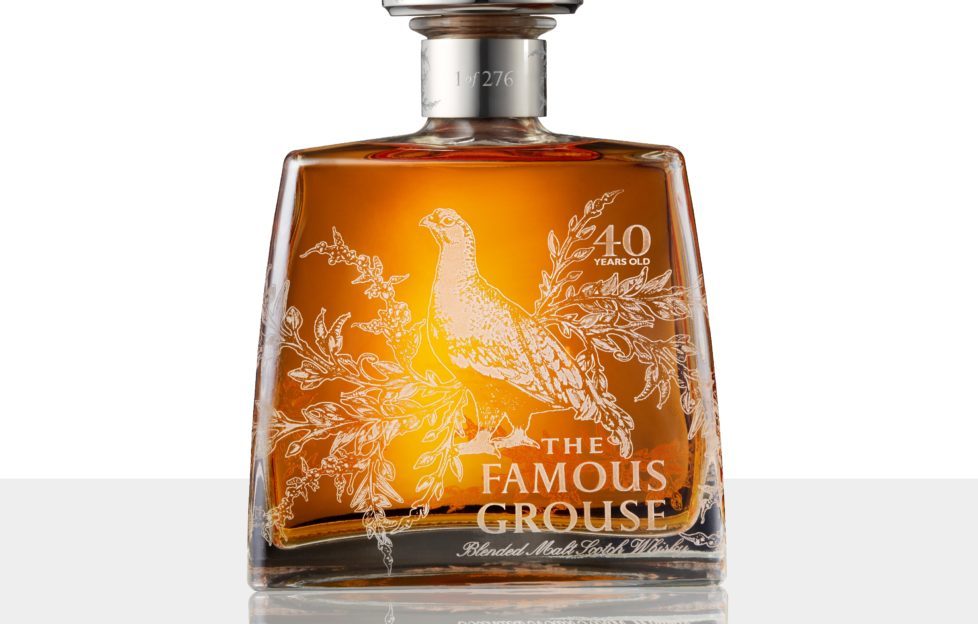 The Famous Grouse has released its most exclusive whisky to date, a rare 40 year old blended malt. Just 276 decanters of The Famous Grouse 40 year old blend (ABV 47.3%, 70cl) have been made, with 50 available to buy in the UK.
The elegantly crafted decanter created in partnership with Scottish designers Timorous Beasties is befitting of its precious contents. Hand engraved with a bespoke design of the brand's icon, the red grouse, nestled amongst beautifully detailed foliage, the decanter is completed with a Scottish silver stopper, and cased in a luxury wooden gift box.
"This is an intensely fruity, fragrant and slightly spicy whisky. On the nose you can first detect ripe mango, crushed coriander, cardamom and dill with a hint of sandalwood. Then you have sweetness on the palate with banana and citrus, along with gingerbread and a light peat smoke. The finish is very smooth and sweetly complex, a real joy."
The Famous Grouse 40 year old is available to buy exclusively from The Famous Grouse Experience in Crieff and via its website famousgrouse.com/online-shop priced £2,000.  www.thefamousgrouse.com