Royal launch for Ballindalloch Distillery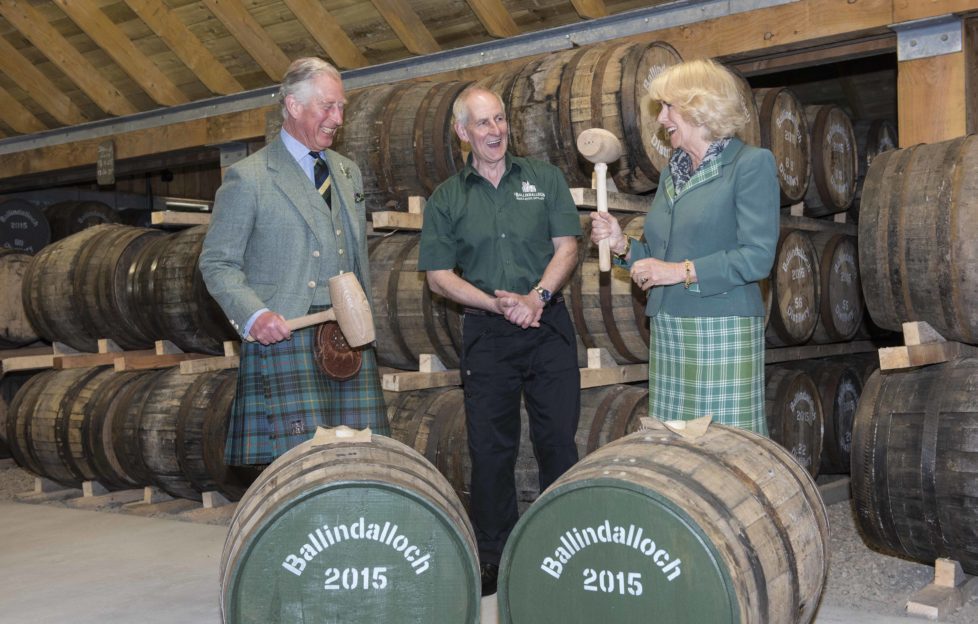 By Mikaela MacKinnon
Scotland's first single-estate distillery was opened last week by Their Royal Highnesses The Duke and Duchess of Rothesay, following more than three years of planning, renovation and building.
The opening of Ballindalloch Distillery marks a return to distilling for the Macpherson-Grant family, whose home, Ballindalloch Castle, dates back to 1546.
Guy Macpherson-Grant is the 23rd generation of his family to live at the Castle – whilst his great-grandfather, Sir George, was involved with the building of the Cragganmore and Speyside distilleries in the 19th century.
Making use of a farm steading from the 1820's, production began at Ballindalloch in September last year.
This traditional approach to distilling is clear to see, from start to finish: the estate farm provides the barley, and the world's oldest Aberdeen Angus herd enjoys the draff. The superb water flows freely from the Garline Springs behind the distillery, and liquid by-products are used to fertilize the barley fields. In stark contrast to modern automated whisky making, the distillery is a fully manual process, employing five staff.
As part of the Royal opening, the Duke and Duchess took a tour of the distillery, viewing the copper stills and closing their own casks of whisky.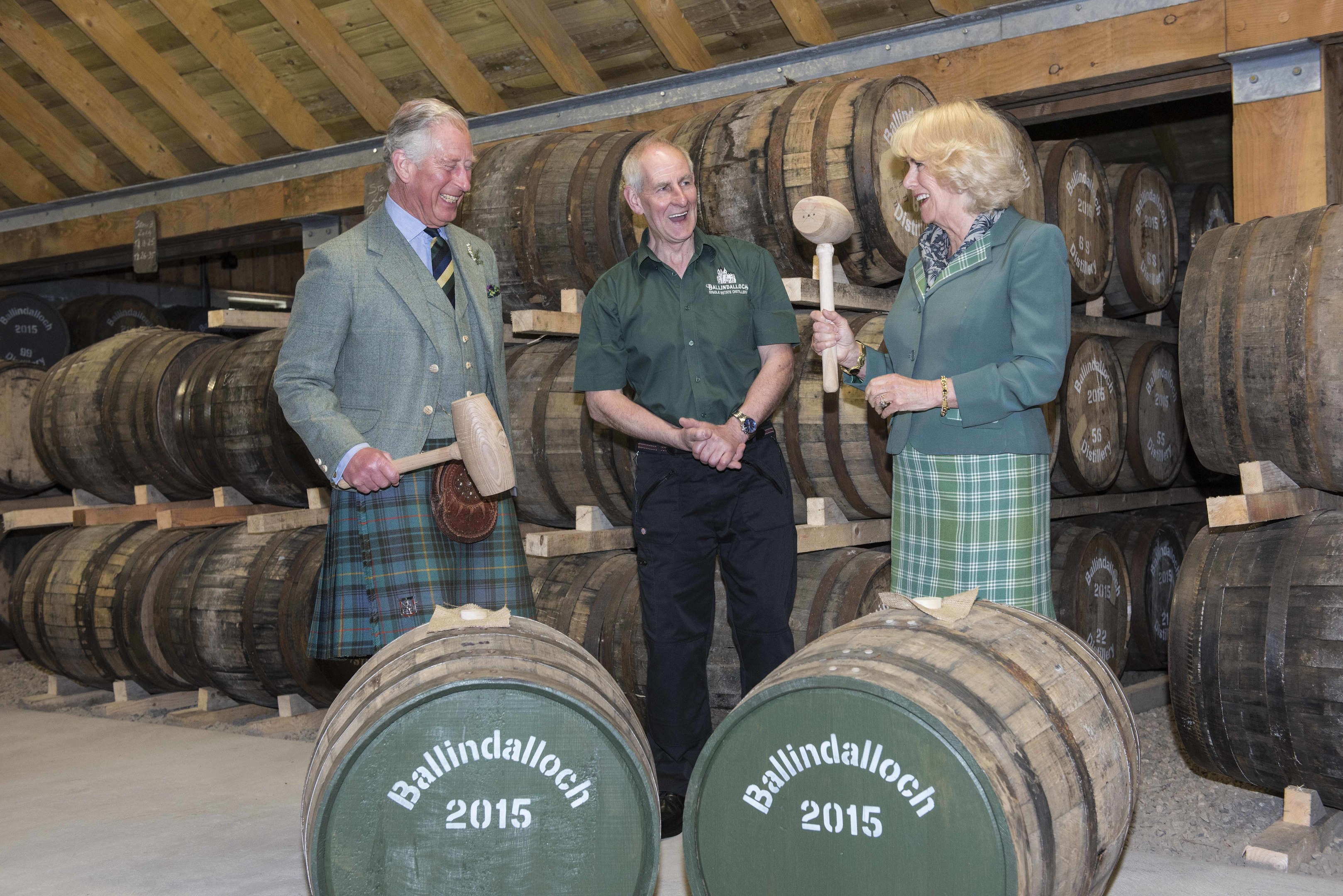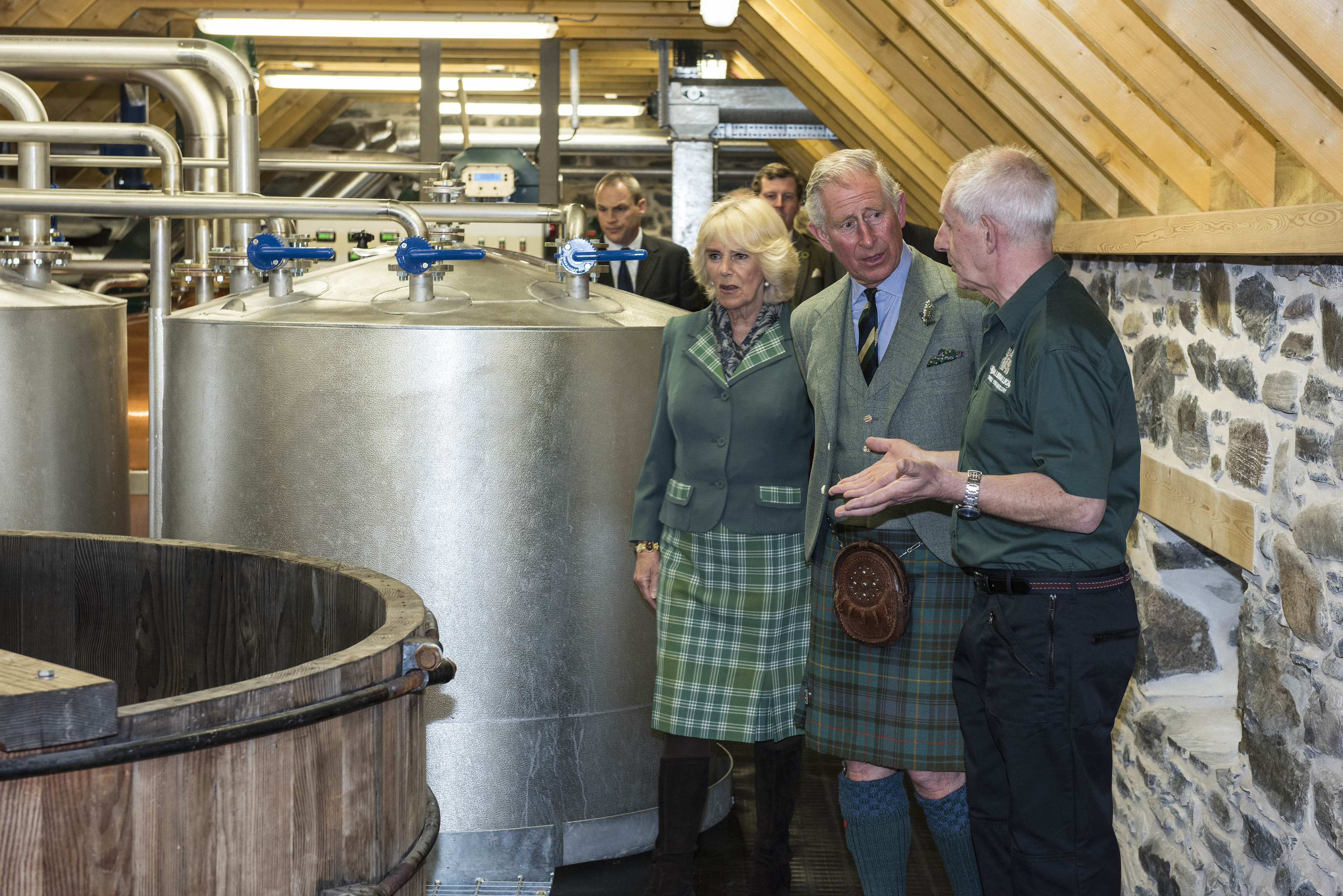 Unlike many new distilleries which produce vodka or gin whilst waiting for their whisky to mature, the Macpherson-Grant family has committed to waiting at least eight years before their mature whisky is bottled. A collection of private casks, however, are available for visitors to sample.
Visits to the distillery for groups of up to six are by appointment with Distillery Host Brian Robinson. Prices start at £35 per guest.