Her Royal Highness The Princess Royal Opens New Prestige Hall Bottling Facility at Chivas Brothers in Paisley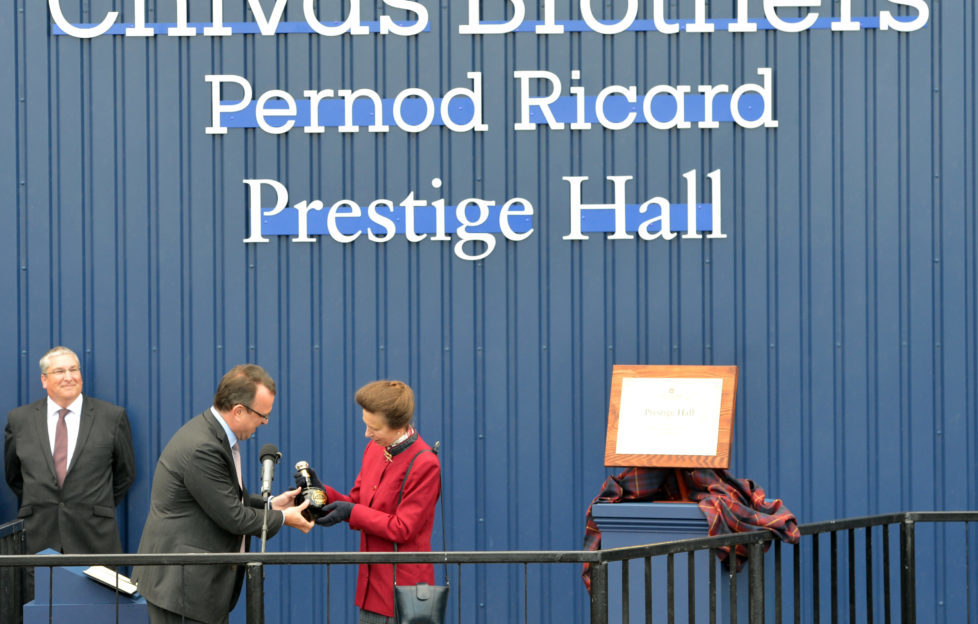 Her Royal Highness The Princess Royal officially opened a brand new bottling hall earlier this month designed to cater for today's luxury Scotch whisky and gin consumers during a visit to Renfrewshire.
The Prestige Hall was completed last year as part of an annual £40m investment in operations by Chivas Brothers, the Scotch whisky and premium gin business of Pernod Ricard. It was created to facilitate the hand-packaging of the company's highest-value products, including those in the Chivas Regal, Royal Salute, The Glenlivet, Beefeater and Ballantine's ranges, as well as some limited edition single malts.
The completion of the Prestige Hall is part of a sustained programme of investment by Chivas Brothers in its operations. Other recent major investments have included the re-opening of its Glen Keith distillery in June this year, completing a 25% expansion in the company's malt distillation capacity, and the £10 million expansion of The Glenlivet Distillery in 2010 – increasing capacity there by 75%. The company is also building a new distillery at Carron on the River Spey, to be completed in 2015.