Harpers Award for The Whisky Shop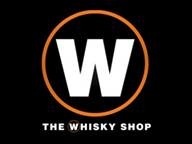 Luxury malt specialist The Whisky Shop has this week won a national drinks retailer award.
The premium drinks brand, which has raised the bar for whisky retailing across the globe, has collected the Harpers Award for Best Specialist Drinks Retailer of the Year. The accolade recognised its achievements, including the opening of a new concept flagship store in Manchester, as well as a collaborative approach with suppliers and a range of marketing initiatives including experiential tasting events and a bespoke loyalty membership club.
Widely regarded by the industry as the global leader in specialist whisky sales, The Whisky Shop was the first retailer in the UK to provide a dedicated platform for some of the worlds most exclusive and high-value whiskies. Interactive tasting displays, an information bar featuring iPad technology and futuristic whisky libraries showcasing unrivalled collections with fluorescent angel wings, in reference to distilling terminology 'the angels share', are just some of the features which position the store at the forefront of whisky shopping destinations.