FREYA – 'THE FAIR ONE' – TAKES CENTRE STAGE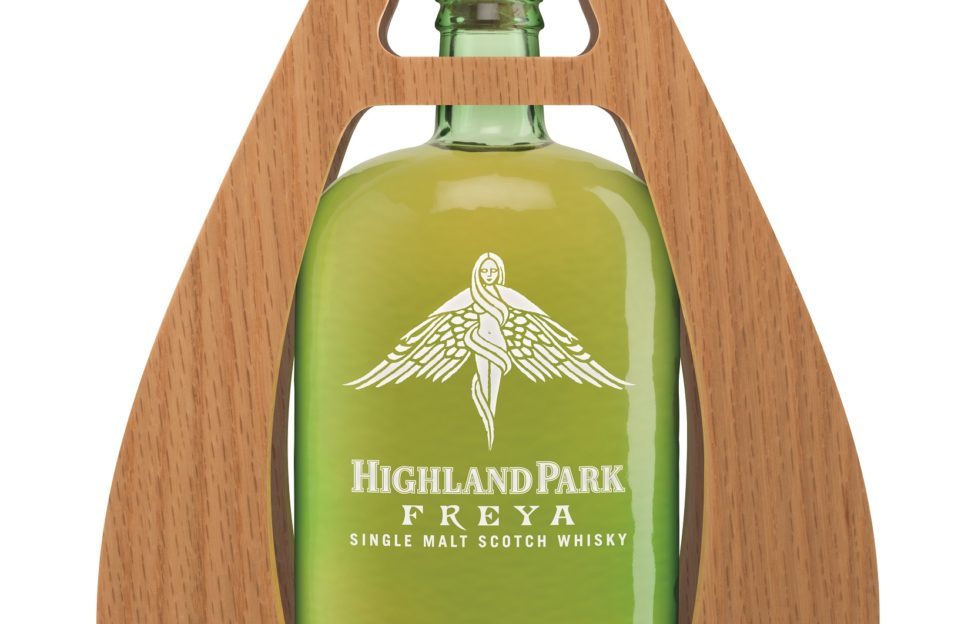 After the lightning strike of the mighty Thor and the smoky complexity of the trickster Loki, Highland Park has turned its attention to the mesmerising Norse Goddess of Love, Freya for the third release in the acclaimed Valhalla Collection.
The shimmering gold 15 year old vibrant whisky offers a white chocolatey aroma with a fresh tropical fruitiness emerging from the trademark gentle, sweet smokiness Highland Park is known and loved for.
Bottled at 51.2% ABV this limited edition whisky comes housed in the same unique and award winning wooden frame of Thor and Loki, echoing the fearsome contours of a traditional Viking long ship.
Freya will be available from specialist independent whisky retailers, at the Highland Park distillery and www.highlandpark.co.uk from 7th February at a RRP of £140.