Douglas Laing launches Ryder Cup whisky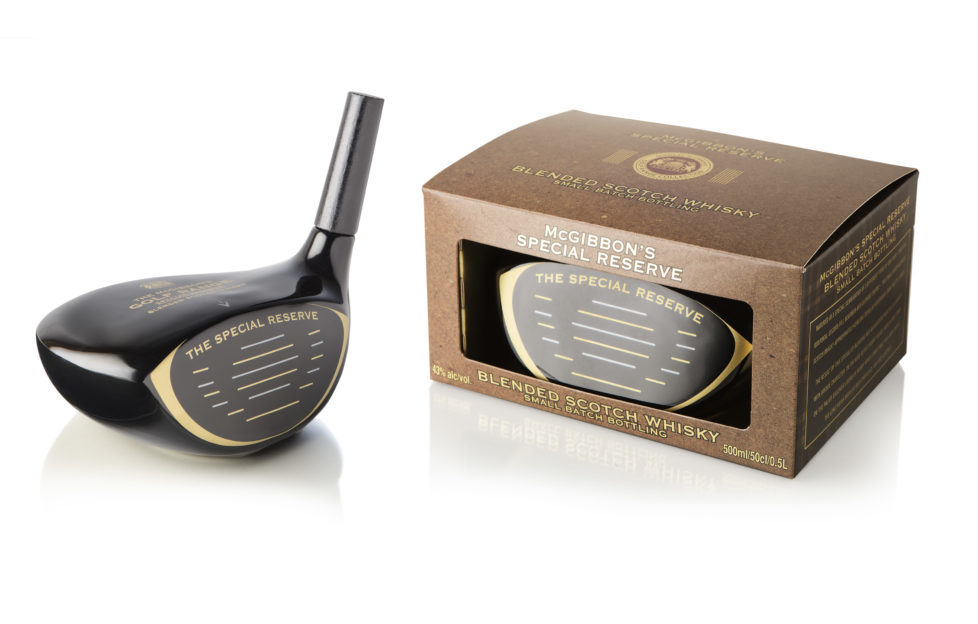 Douglas Laing & Co has re-launched two golf club and bag-shaped whisky decanters to commemorate the Ryder Cup, which is underway at Gleneagles, Perth this week.
The McGibbon's Golf Range is a re-launch of the editions that earned the whisky bottler the Queen's Award for Export Achievement in 1990.
Both expressions are small batch, 43% ABV bottlings in 500ml golf-themed ceramic decanters that have been given a modern makeover.
The Special Reserve Golf Club decanter features whisky matured in three types of wood, in honour of the three wood club: first and second-fill bourbon casks and oloroso sherry butts.
The Premium Reserve Golf Bag meanwhile has a high proportion of old malts and oloroso sherry-cask matured whisky.
Fred Laing, managing director and master blender at Douglas Laing, said: "We are absolutely delighted to have refreshed and brought back these old favourites.
"The timing is perfect as the Ryder Cup excitement builds and it is an ideal way of combining two of Scotland's greatest passions – golf and Scotch whisky."
The Special Reserve carries an RRP of £44.99, while the Premium Reserve is priced at £49.99.
The Ryder Cup returned to Scotland yesterday for the second time in its 90-year history, and will run until 28 September.