Douglas Laing announces European distribution role for the Glenturret single malt whisky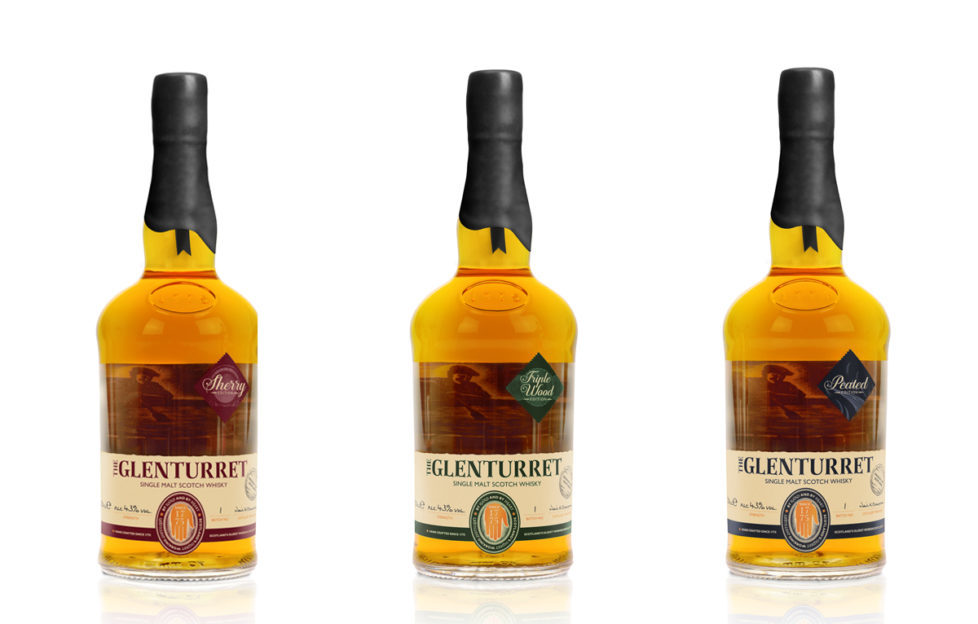 Douglas Laing has today announced its new role as European Distributor for The Glenturret single malt Scotch whisky.
The Edrington-owned brand announced the launch of a new core range in November 2015: The Glenturret Sherry Edition, The Glenturret Triple Wood Edition and The Glenturret Peated Edition, with Douglas Laing now confirmed as the distributor for this portfolio across Europe.
Until recently, only a very small proportion of the single malt produced at Scotland's oldest distillery was bottled as such, with the majority destined for blending in The Famous Grouse. Its contribution to The Famous Grouse has earned The Glenturret Distillery its place as the spiritual home of Scotland's best-selling whisky, attracting more visitors than any other distillery in Scotland.
Commenting on the new venture, The Glenturret General Manager, Stuart Cassells said: 'You'd be forgiven for calling this new range the "relaunch" of The Glenturret, some 240 years after it was first established. However, we deem it simply The Glenturret launch, on the assumption that this silent hero of a single malt probably never had a launch at all.
Despite the passing of time, these new whiskies – The Glenturret Sherry Edition, The Glenturret Triple Wood Edition and The Glenturret Peated Edition – draw on the very best of our traditional production methods from way back in 1775, requiring only five pairs of skilled hands to produce these exceptional malts. Cared for in bespoke wax-dipped bottles, these are single malts that deserve recognition, and we are thrilled to partner with Douglas Laing to take the brand to new heights across the European market.'
Douglas Laing's Commercial Director, Chris Leggat, said: 'We are delighted to get our creative hands onto The Glenturret brand. Scotland's oldest distillery produces a wonderful malt whisky and we will give this brand the attention it so rightly deserves. We're thrilled to bring the brand into the arms of Douglas Laing and to our extensive network of friends across Europe.'