Their shared love of whisky helps a worthy cause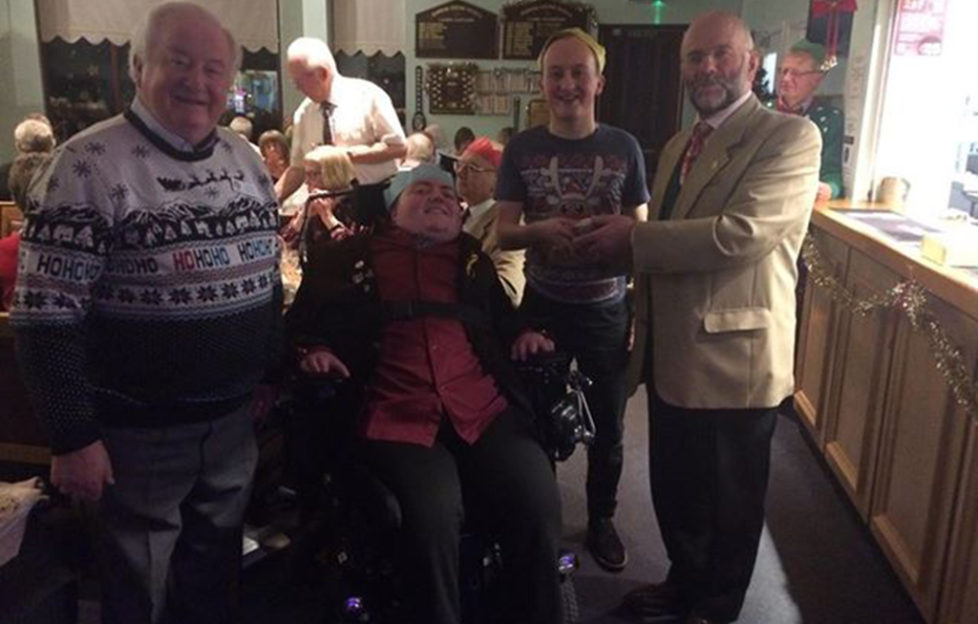 St Andrews Quaich Society, run by locals and students, have made their annual donation of profits to WaterAid at the Cupar Rotary Club Christmas Dinner.
The society hosts regular whisky tastings, led by professional brand ambassadors, in Hotel du Vin, St Andrews, on Thursday evenings throughout the University semester and beyond.
Last year was a bumper year for the society, and they were delighted to donate £5000 to WaterAid, generated by locals and students drinking whisky, and learning about Scotland's national spirit.
Aedan Burt, Quaich Society President, said: 'Through our partnership with our friends at Luvians Bottleshop (Cupar & St Andrews) and the Cupar Rotary Club, this donation will be tripled to a total of £15,000 – as both Luvians and the Rotary Club are generous enough to match our donation.'
In attendance for the society were Vince Fusaro, co-founder of Luvians and honorary lifetime president to the society; Andrew Mundy, 2017-18 vice president of the society and former St Andrews student; and Aedan A Burt, St Andrews resident and current president.
Aedan continued: 'WaterAid do tremendous work across the globe improving sanitation and access to clean water, and this donation will go a long way to support that work.
'We are therefore immensely proud of all our members, who give so generously both in attending, and at the raffle to raise further funds for WaterAid which ends each event.
'We are particularly pleased by this donation, one of the largest we have made, as the society goes into its 25th year.
'In this, our anniversary year, we are doing more events, bigger and better than ever. This includes an upcoming collaboration with Fife Whisky Festival in March to bring a panel of Whisky Experts and Professionals together in celebration of our 25th birthday.
'The society operates as a great and fun way to experience whisky for all – the new and curious, the casual connoisseur, or any self-professed expert.'
All are welcome, anyone can become a member, and entry is only £7 with membership or £12 for non-members. Membership can also be bought at any event, costs £15, and confers a number of benefits, including a 7.5% discount on whisky purchases at Luvians Bottleshop, the society's long-standing friends.
All profits are donated to WaterAid on an annual basis, which are also matched by both Luvians and the Cupar Rotary Club. Drinking whisky for charity – whatever could be better?
To keep up with the society, follow them on Facebook or email quaichmail@.ac.uk.