Shortlisted | Ubiquitous Chip | Whisky Bar of the Year 2015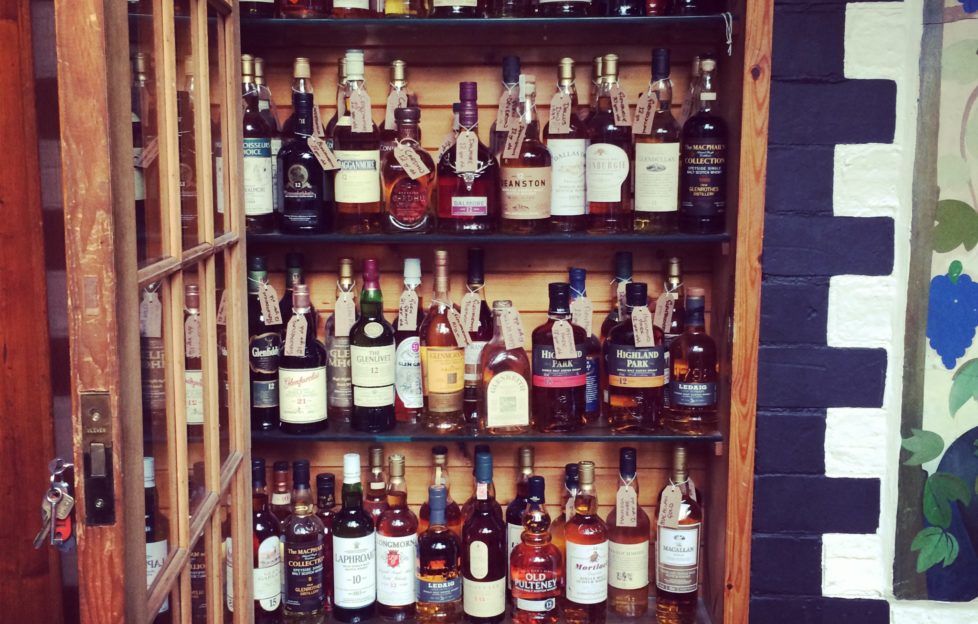 Ubiquitous Chip is in the running for our Whisky Bar of the Year 2015 award!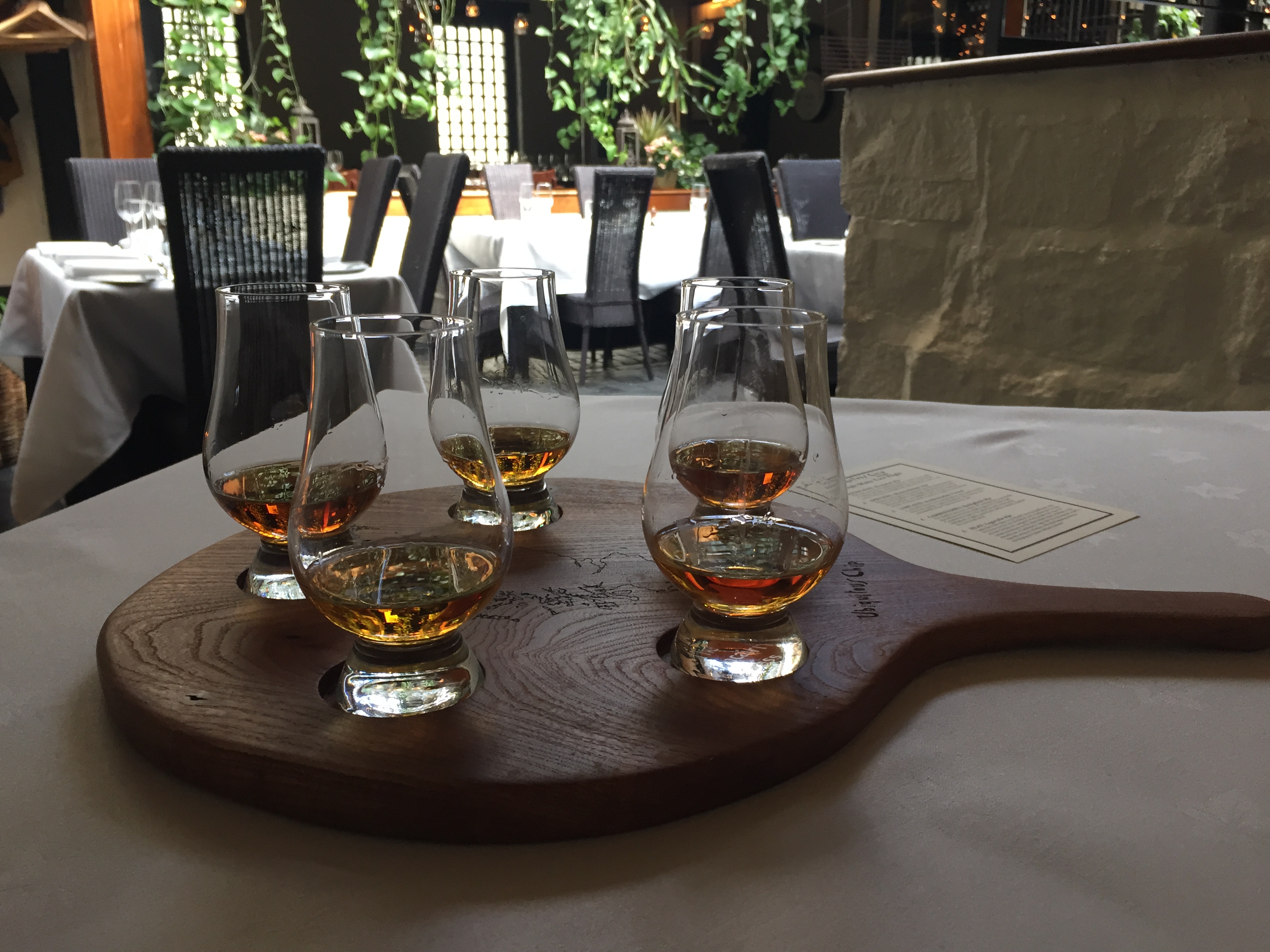 The Ubiquitous Chip has been around since 1971 – a Glasgow institution comprising two restaurants and three bars: The Big Pub, The Corner Bar and The Wee Bar. The Big Pub is home to the Chip's striking visual display of whiskies, whilst The Wee Bar is the smallest bar in Scotland and plays host to the Chip's bi-monthly whisky club.The bar's whisky list currently boasts around 130 single malts, plus several blended whiskies and unique, independent bottlings from the likes of Gordon & Mcphail and Ian MacLeod.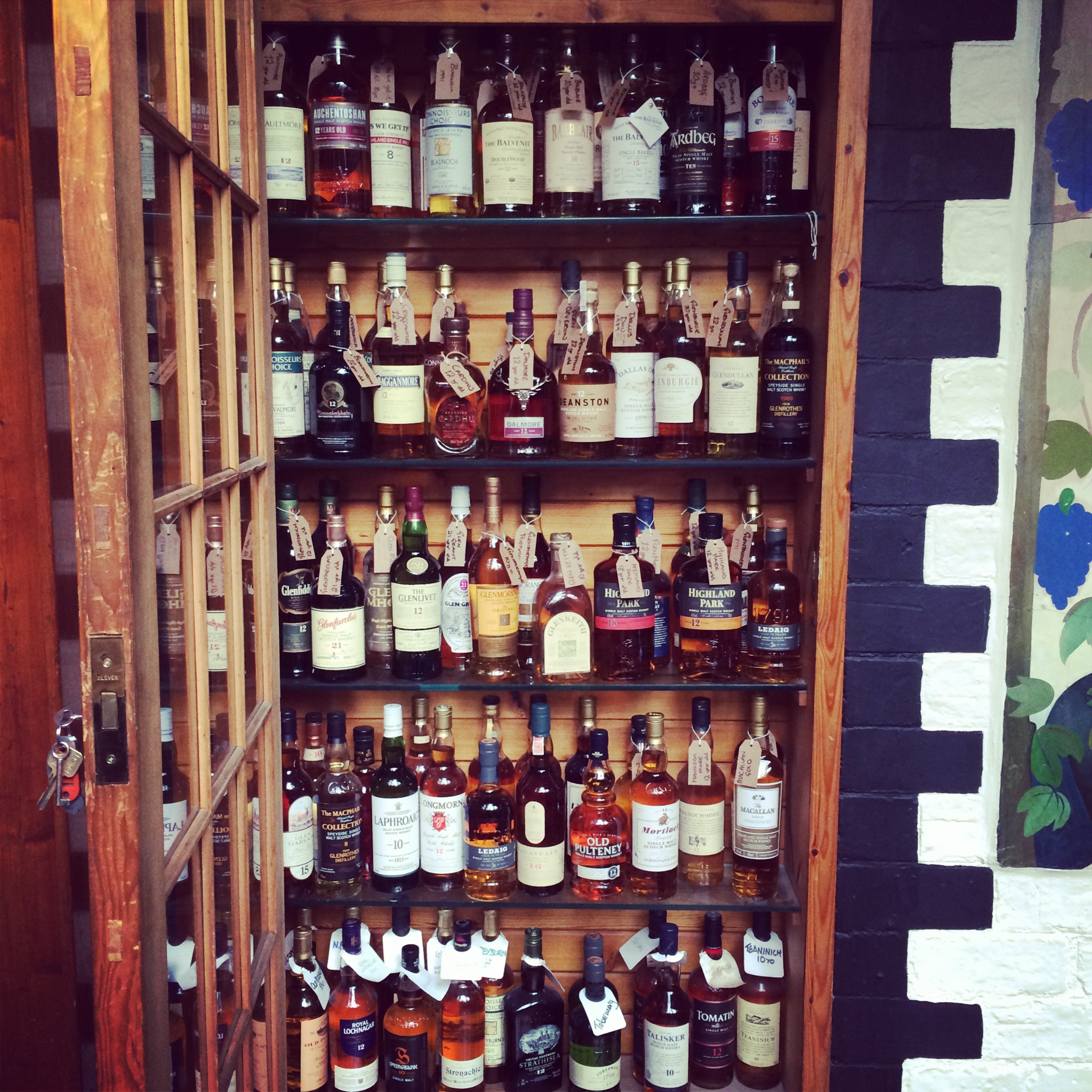 Along with 35ml drams of whisky, Ubiquitous Chip also offers whisky flights – serving a selection of a few whiskies as tasters, or indeed as a sharing flight for a group of people, all served on our very own bespoke whisky boards, made by a local company from locally sourced wood from fallen trees.
Click here to vote for your favourite whisky bar.