Judges tasting for Scottish Field Whisky Challenge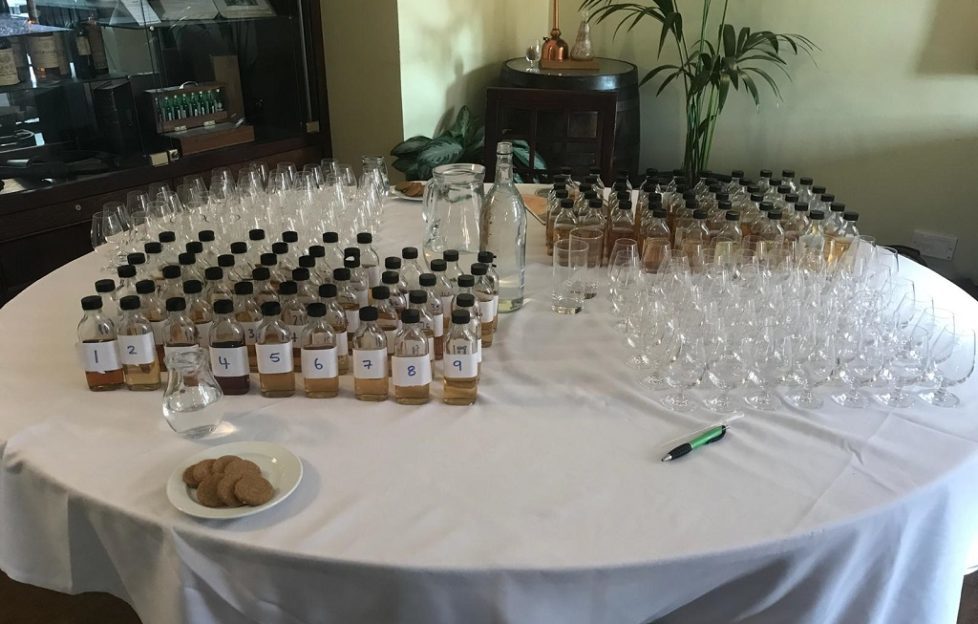 Judging is underway today for  the 2018 Scottish Field Whisky Challenge.
Our panel of experts are currently going through the drams which have been entered, at the Scotch Malt Whisky Society's The Vaults.
They are giving their marks, and the results will be revealed at the end of next month.
Each judge is given a numbered bottle of whisky, with no details of what it contains, and base their marks purely on the sample alone.
You could be there to see the results as they are revealed, at the 'Lang' Lunch, in association with Cask & Still Magazine, is being held on 26 October at the Ghillie Dhu, Edinburgh.
Be the first to find out the winning whiskies from the 2018 Scottish Field Whisky Challenge at this exclusive and intimate event.
There will be drinks on arrival, followed by a three course meal and 1/2 bottle of wine.
Attendees will also be able to sample a range of award-winning whiskies and mingle with the merchants.
Tickets are £75.00 (limited availability) and to book call 0131 551 7936.