The Scot taking whisky into the land of beer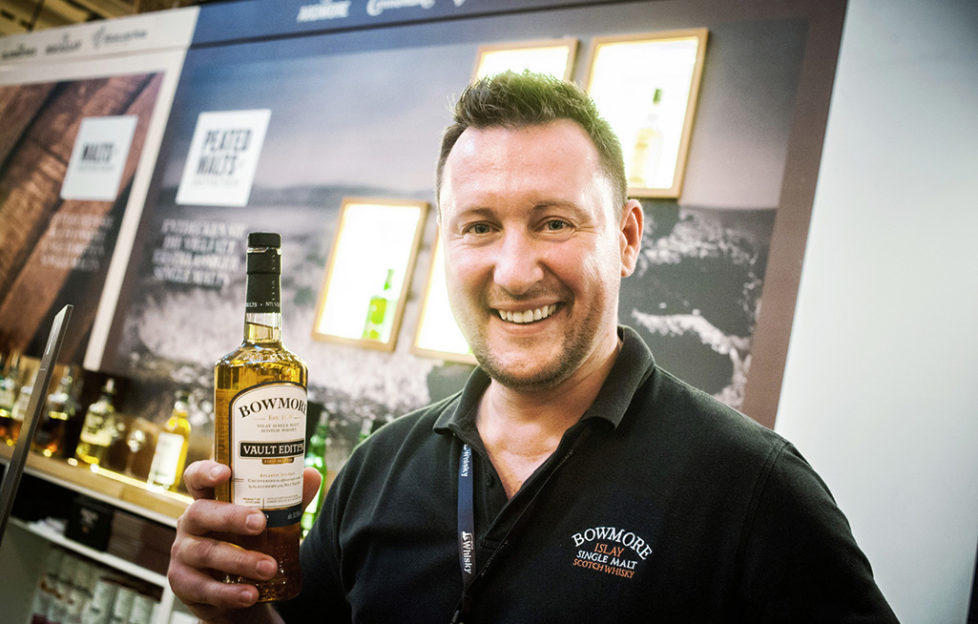 Voluntary whisky ambassador Gavin Ryan Thompson, from Ayr, wants to share his passion for whisky with the world
Germany is known for its beer, schnapps and wines, but the whisky market here has sky-rocketed in the last 15 years.
There are an increasing number of whisky festivals and the number of enthusiasts is growing dramatically each year, especially in the north of Germany. In particular, the younger generations are particularly interested and appreciative of whisky.
After developing a deep love and appreciation for whiskies, particularly Bowmore, which is my favourite, I started presenting my own private tastings featuring a range of different whiskies like Bowmore, Ardbeg and the Diageo Classic Malts.
Then I started to concentrate on the Morrison Bowmore Distillers portfolio: Auchentoshan, Bowmore and Glen Garioch.
My passion for whisky grew and it was great to see people enjoying what I was doing.
After a couple of years of presenting tastings and posting on social media, Cara Leggat, then brand manager for Morrison Bowmore, noticed what I was doing. She said I was their 'leading online voluntary Bowmore brand ambassador'.
My idol is master blender Richard Paterson. I have watched all of his videos and taken part in many of his masterclasses. I present my whisky tastings in my own way but I did borrow some of Richard's trademark bits.
To celebrate the birth of my daughter, master distiller Dennis Malcolm gave me a bottle of Glen Grant 50, an exclusive for Campari Deutschland. It was wonderful, and very special, but my favourite has to be the Bowmore 15 Darkest.
I help out Beam Suntory during whisky fairs, presenting Auchentoshan, Glen Garioch and Bowmore, while Douglas Laing & Co also invited me to become one of ten Douglas Laing Fellow Ambassadors.
I try new whiskies and provide them with feedback. I also help out with a small family company called The Angels' Share Glass.
I don't get paid for what I do, but I don't want to be. For me, a smile on people's faces after a presentation, and recognition of what I do, that's what makes me happy!