Raise your glass and enjoy a double celebration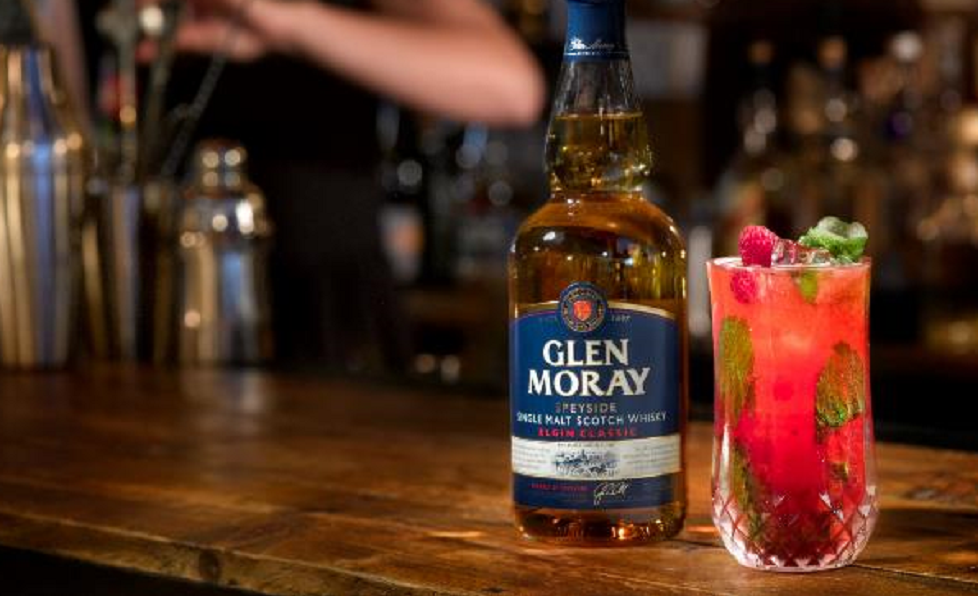 The Northern Great
50ml of Glen Moray Elgin Classic Whisky
2 bar spoons of maple syrup
Mint
Half a lime
Ice cubes
Raspberries
Sparkling water
In a tall glass add a few sprigs of mint and some ice cubes. Add to a cocktail shaker the juice of half a lime, 50ml of Glen Moray Elgin Classic Whisky, two bar spoons of maple syrup, a few raspberries and ice.
Shake and strain into the tall glass. Top with sparkling water, stir and garnish with lime peel and one raspberry.
There's a double celebration this weekend – with the wedding of Prince Harry and Meghan Markle, as well as World Whisky Day.
Glen Moray Classic Whisky has the perfect spring cocktail The Northern Great for celebrating this special day, May 19.
Handcrafted in the picturesque Glen Moray Distillery in the heart of Elgin, Glen Moray Elgin Classic Whisky is one of the excellent, affordable whiskies in the Elgin Classic Collection, which were created by the Master Distiller, Graham Coull.
It is an approachable whisky with butterscotch and shortbread on the nose and a lightly spiced mouthfeel with malty toffee notes and a lemongrass tang.