Master blender shares hints on a perfect dram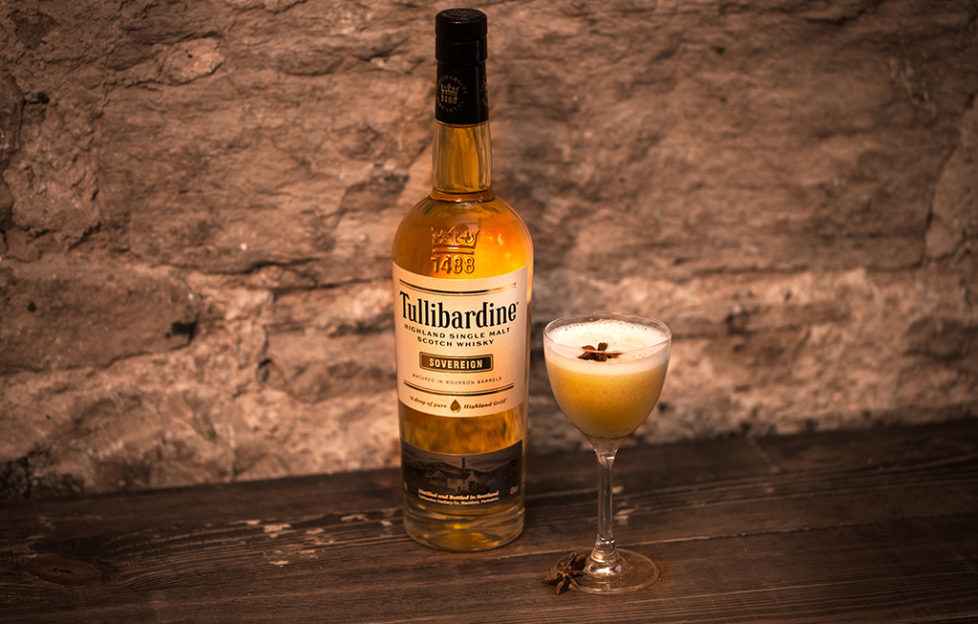 Sovereign Sour
40ml Tullibardine Sovereign
15ml Spice Pear Cordial
25ml Lemon
2d Celery Bitters
20ml Egg white
Mix the ingredients together. Add star anise and nutmeg to garnish.
There are many reasons why whisky should be celebrated including its rich heritage and delicious flavour.
And as a special day of international whisky celebration is on the horizon, what better an opportunity to indulge in a dram or two to celebrate Scotland's national drink?
This year, World Whisky Day will take place on Saturday, 19 May and has been created to encourage people around the globe to try a dram and celebrate the 'water of life' with friends.
Whether you're well acquainted with whisky or are keen to try it out, there's no time like the present to get tasting and exploring one of the world's most popular spirits.
We spoke to Keith Geddes, master blender at Tullibardine Distillery in Blackford, Perthshire, to hear his top tips on how to dram.
It's all in the glass
When tasting whisky, a clear, tulip-shaped or sherry copita glass is recommended as these are best suited to capture the aromas of the dram you're pouring. This specific shape allows the aromas to gather and be directed through the narrow aperture towards the nose, thus improving the drinker's enjoyment of the treasures the whisky has to offer.
Admire its golden hue
Try holding your glass up to the light and gently swirl the whisky around to appreciate its beautiful colour. We refer to Tullibardine single malt as 'a drop of pure highland gold', and it's easy to see why!
The whisky colour spectrum is amazing and it's worth comparing the differences in appearance between whiskies finished in different casks. A single malt matured in a bourbon cask will be pale in appearance compared to darker whisky, which will typically be older and may also have been extra matured in sherry or burgundy casks, infusing the liquid with a deeper colour. The wood is very much a key ingredient to the whisky making process.
Nose, sip and savour
Gently nose the whisky to appreciate the aromas on offer. It's worth remembering that when nosing whisky at bottling strength, typically 43% abv or even higher (cask strength), the aromas may seem very strong or 'prickly'; a good tip is to gently breathe in through the mouth at the same time to fully appreciate the array of aromas present in the glass.
Take a small sip and hold for a few seconds over the tongue before swallowing and repeat to appreciate the flavours.
Try a dash of water
Adding a splash of still water at room temperature, say fifty-fifty, will enhance the assessment experience by revealing a new combination of flavours and augmenting those already present.
Try shaking things up
Whisky is a highly versatile spirit and can be enjoyed in many ways, so if a traditional neat serve isn't your thing, a cocktail is a delicious alternative to toast with on this day of global whisky celebration. Why not try shaking up a simple whisky sour using our signature expression – Tullibardine Sovereign.
The most important part
Practice tasting different whiskies as much as possible to find your favourite flavour and style, but above all else, enjoy. Sláinte!