Last bottles of 'old style' Highland Park are sold out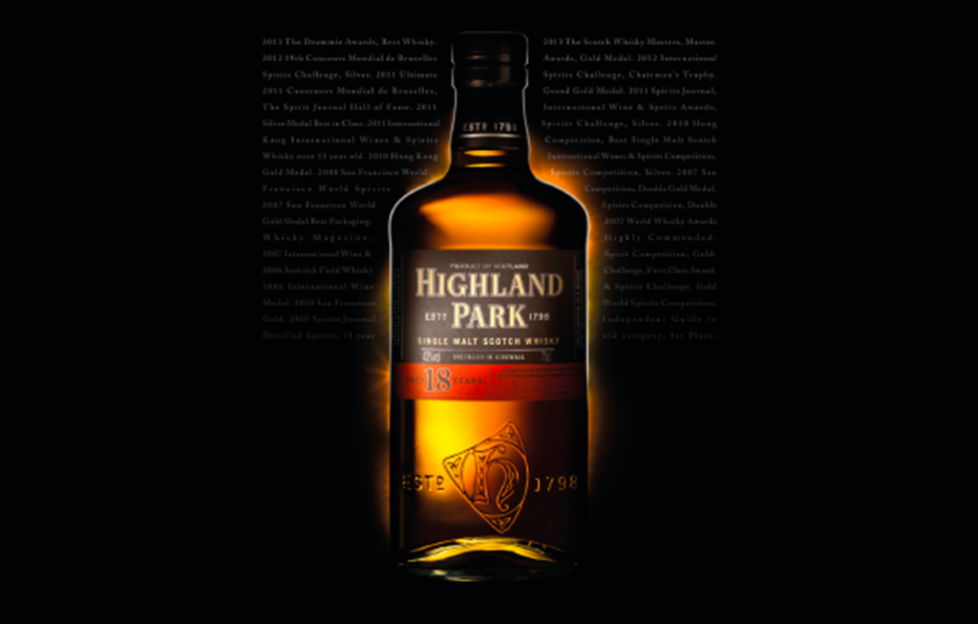 Whisky collectors have snapped up the last remaining bottles of Highland Park whisky in its old packaging.
The signed bottles of Highland Park 18 Year Old were put on sale by the distiller on Thursday, the last of the bottles in the previous packaging, which was changed early last year.
The bottles of the award-winning Highland Park 18 Year Old, were part of the very last batch to be bottled before the introduction of new packaging design in spring 2017.
Each of the bottles was priced at £120,  limited to one per customer, and signed by Highland Park's Gordon Motion, master whisky maker, and Max McFarlane, their longest-standing whisky maker. To reflect the highly collectible nature of these signed bottles, each will come with a certificate of authenticity.
A spokesman said: 'We have now sold out of our signed, collectible 18 Year Old.
'We are really sorry to disappoint those who were not able to purchase a bottle. With only 756 bottles of this release available, it sold out extremely quickly.'
The bottles were made available to members of Highland Park's Inner Circle, their online supporters.