Highland whisky will make fringe show debut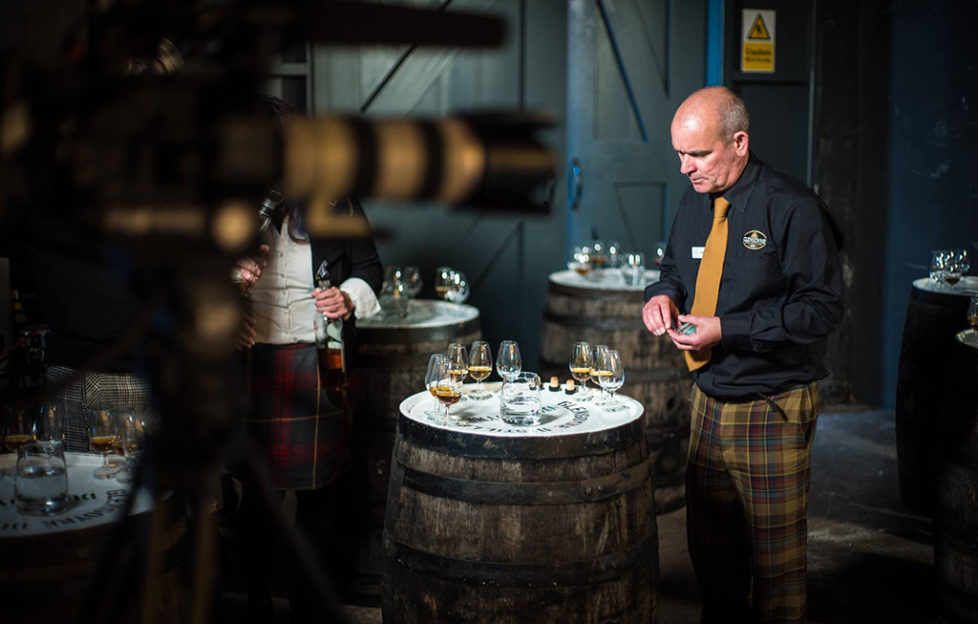 A Scotch whisky is set to make debut at Edinburgh Festival Fringe next month.
Glengoyne Highland Single Malt Scotch Whisky will make feature in an interactive new event series exploring the traditions behind Scotland's slowest whisky stills.
Taking place on selected dates from 3-26 August at Cannonball Restaurant and Bar on Castlehill, Unhurried – Glengoyne's Inefficient Tradition will use cutting-edge projection mapping technology to take whisky enthusiasts on an immersive journey into the heart of Scotland's slowest stills.
Hosted by Fringe veteran, ex-BBC broadcaster and comedy writer, Gordon Dallas, this 50-minute-long event looks deep into Glengoyne's dedicated traditions, adding a healthy splash of humour and, of course, a generous measure or two of whisky.
During the show, whisky aficionados and beginners alike will have the chance to taste the superb results of Glengoyne's unhurried traditions in three distinct drams of single malt whisky, each paired with delicious Scottish taster dishes by Cannonball Restaurant & Bar.
Katy Macanna, brand manager for Glengoyne, said: 'We are delighted to be holding our first event at the Edinburgh Festival Fringe this summer with Unhurried – Glengoyne's Inefficient Tradition, which is a light-hearted look into Glengoyne's astonishing stories and ways of whisky making. At Glengoyne, we proudly run the slowest stills in Scotland, and we're looking forward to explaining why.'
Carina Contini, owner of Cannonball Restaurant & Bar, said: 'There are few places more exciting than Edinburgh during the Fringe, and Cannonball is the closest restaurant to Edinburgh Castle, so we're right in the heart of the action.
'We're looking forward to welcoming whisky fans from Edinburgh and around the world to join us for an afternoon of fun, fantastic food, and fabulous Glengoyne whisky.
Unhurried – Glengoyne's Inefficient Tradition will be hosted in The Glengoyne Room within Cannonball Restaurant & Bar.
Tickets cost £20 per person and are on sale now. For more information, and to book, click HERE.
Glengoyne Distillery is owned by one of Scotland's leading independent, family-owned distillers, Ian Macleod Distillers. It is highly regarded as Scotland's most beautiful distillery.