Former rugby star has made whisky his business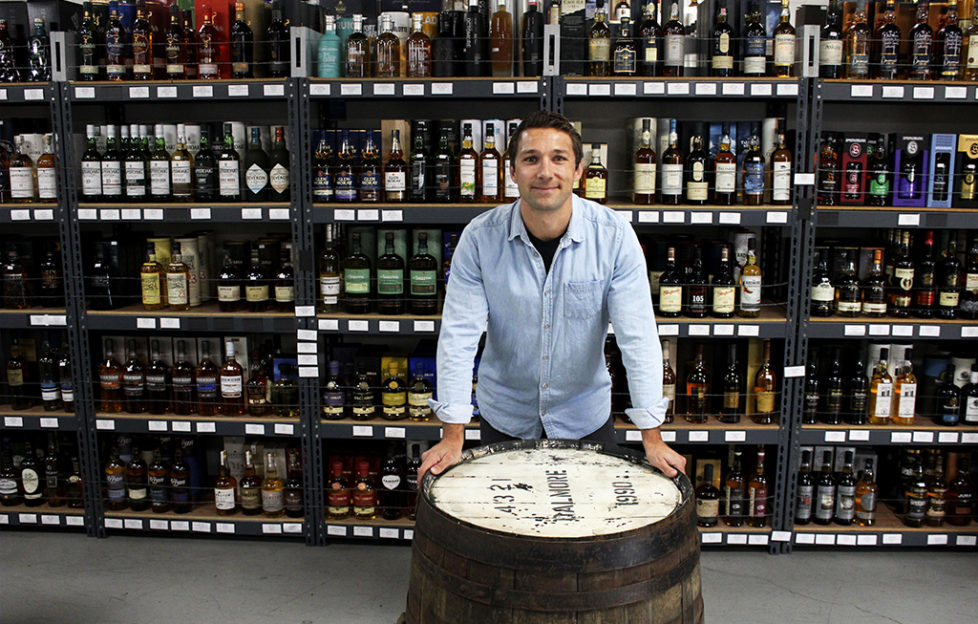 Former Scotland and British and Irish Lions rugby player Chris Cusiter has put his love of whisky to the fore with a new life and career in California.
How did you make the transition from Scottish rugby to the American whisky industry?
A friend who works in whisky in California planted the seed when my wife and I were on holiday there in 2014. I spent the next couple of years in Scotland learning all about the industry, visiting distilleries and tasting whisky and it just took hold.
Now I have a retail business in Los Angeles and a website, lovescotch.com. There's something fantastic about the way Scotch whisky is viewed around the world; it's held in such high esteem. People from all over the world are fans of this product that is, by and large, produced by small distilleries being run the same way they were fifty, a hundred, or two hundred years ago.
Have you always enjoyed whisky?
No, I didn't really drink it until I was 31 or 32. I think, like most people, I probably had a shot of blended whisky when I was 18 and it made me feel sick so I never wanted to drink it again. It always seemed like something I would do when I was older, but once I'd educated myself and discovered the nuances of flavour it opened up a whole new world and I started to enjoy it.
Do you have a favourite dram?
I've tasted a lot of amazing whiskies, but I do like Glenfarclas. I like some peated ones too – Lagavulin 16 is a classic example.
Where's the best place you've ever had a dram?
I visited Speyside in 2015 for a wee tour on my own. I stayed at a place called Dowans Hotel and I met an American guy. We just sat and drank whisky all night and it was so much fun. We drank some amazing whiskies, including a 40-year-old Macallan. It just felt right to be in Speyside drinking amazing whisky. I think the context of where you drink whisky is hugely important. I remember the first time I tasted Lagavulin 16. I was staying at a really nice B&B in the Lake District with my wife, it was winter and we were in front of a roaring fire. Perfect.
How do you drink whisky?
I like it neat. I might add a touch of water but only if it needs it. I don't add ice.
What is the American attitude to Scotch whisky?
There's a huge passion for it and people really know their stuff. I've met lots of people who have travelled to Scotland and visited distilleries, and I've also met many who haven't, but they still know so much. There are lots of Scotch clubs in LA; it's fascinating that they're so enthusiastic about this liquid that comes all the way from Scotland.
The thing about Scotch whisky is that it's expensive here, but there's a rise in craft distilleries in the US and they're making relatively inexpensive whiskey. They're not restricted by the rules that Scotch whisky makers must stick to. They can be experimental and produce a younger spirit, which they can sell more cheaply. I think it will be a challenge for the Scottish whisky industry over the next few years.
CHris 
Bruichladdich is one of my favourites. I went to the Islay Festival and they stood out to me as doing the right things. They never add caramel colouring to their whisky and they are the biggest employer on Islay.