Exciting plans for the Clynelish Distillery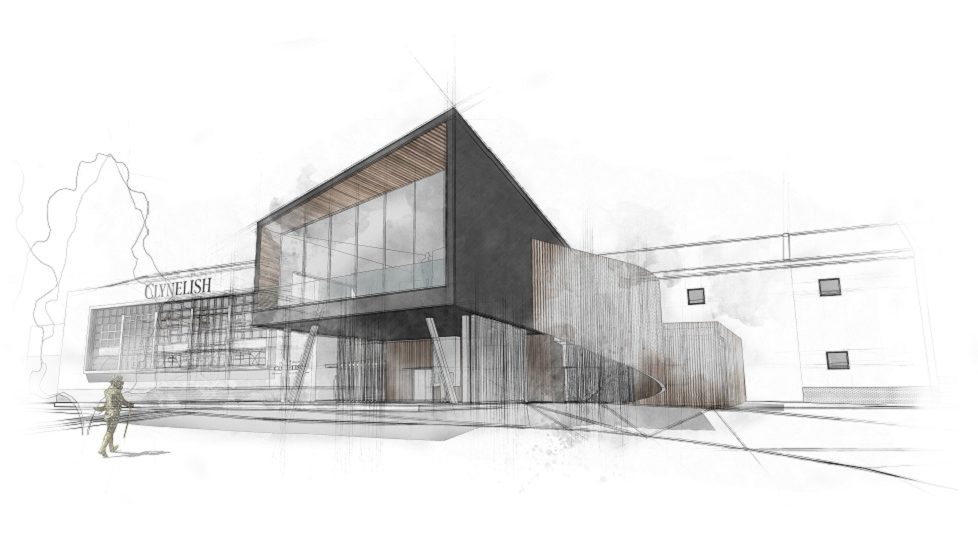 A Scots distillery has opened its doors to local residents and stakeholders to give them the first look at plans to transform the visitor experience.
Clynelish Distillery near Brora, located an hour north of Inverness on the Sutherland coast, is scheduled to undergo a major transformation as part of a £150m investment in Scotch whisky tourism by leading distilling company Diageo.
Local residents and community representatives attended an event at Clynelish Distillery on Tuesday 12 March at which an overview of the plans were shared.
The plans include a comprehensive upgrade of the distillery visitor experience with a new upper floor to tell the Clynelish story, as well as a new bar and tasting area offering amazing views of the Sutherland coast. The area surrounding the distillery will also benefit from enhanced landscaping.
As part of the plan, Clynelish will become the Highland home of Johnnie Walker, thematically linked to a new Johnnie Walker global visitor attraction in Edinburgh that will be the centrepiece of the tourism investment programme. Clynelish has had a long association with Johnnie Walker and it remains one of the key Johnnie Walker single malts today.
Clynelish Distillery shares its location with the iconic Brora Distillery, which closed in 1983. Work is already underway to bring Brora back into production as part of a separate £35m investment programme that will also revive distilling at Port Ellen Distillery on Islay.
Jacqueline James-Bow, Clynelish Distillery brand home manager, said: 'We are very excited to be able to share our plans for the future with our neighbours and local stakeholders.
'Tourism is an increasingly important part of the Highland economy and Scotch whisky tourism is one of the major attractions driving economic growth in rural communities such as Brora.
'With the work we are already doing at Brora Distillery, and that we plan to do at Clynelish, we are bringing major investment and creating exciting new economic opportunities for the commnity.'
The planning application for Clynelish Distillery is expected to be submitted to the Highland Council this month and, subject to successful planning permission, work should commence later this year.
Whisky from Diageo's distilleries all over Scotland contribute to Johnnie Walker, but four distilleries – Clynelish, Glenkinchie, Caol Ila and Cardhu – will be linked directly to the Johnnie Walker venue in Edinburgh, representing the 'four corners of Scotland' and the regional flavour variations crucial to the art of whisky making.
Together these sites will create a unique Johnnie Walker tour of Scotland, encouraging visitors to the capital city to also travel to the country's extraordinary rural communities.