A double honour for Distiller of the Year Dr Bill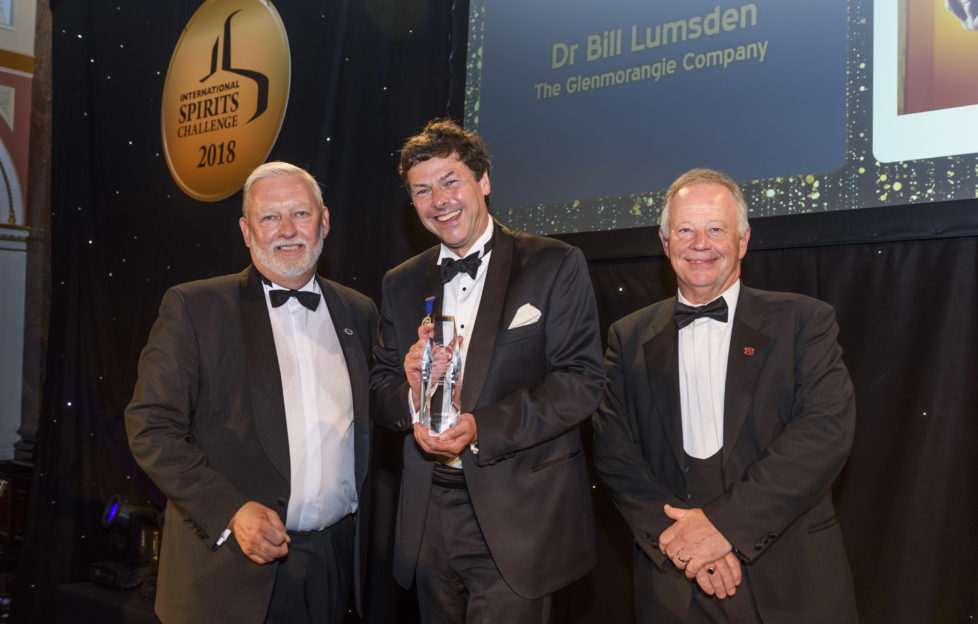 The man behind two successful Scotch whiskies has been named as Distiller of the Year at a renowned industry competition, for the second time.
Dr Bill Lumsden, the driving force behind Glenmorangie and Ardbeg's acclaimed whisky creation, was honoured at the International Spirits Challenge (ISC) for his innovation and exceptional craftsmanship, The Glenmorangie Company's director of Whisky Creation, Distilling & Whisky Stocks is the first person in the competition's history to win this prestigious accolade twice, having first received the honour in 2015.
Dr Bill oversees the creation of Glenmorangie's exceptional Highland single malt whisky and of Ardbeg, among the world's smokiest, peatiest Islay malt whisky.
In a further show of their admiration for Dr Bill and his renowned whisky creation team, the judges also singled out Glenmorangie's whiskies for particular praise.
On top of five gold medals, the Highland Distillery was awarded two coveted trophy awards. Glenmorangie Spìos, the ninth annual release in the Distillery's pioneering Private Edition series – and its first whisky fully matured in American ex-rye whiskey casks – was the only trophy winner in the category Scotch Whisky – Single Malt No Age.
Meanwhile, Glenmorangie Grand Vintage Malt 1989, the second release in Glenmorangie's exclusive Vintage Collection Bond House No. 1, and the distillery's first whisky part-matured in rare ex-Côte-Rôtie casks, was awarded one of just two trophies in the category Scotch Whisky – Single Malt 21 Years & Over.
The competition's awards director, Justin Smith, said: 'This is the second time that Bill has been awarded ISC Distiller of the Year – and deservedly so – as he leads a great vision of Glenmorangie's range of luxurious whiskies. His attention to detail is craftsmanship at its best. This award symbolises the high regard for Bill in the industry and for the consistent innovation of Glenmorangie's whisky.'
Dr Bill said: 'I am humbled to be named as Distiller of the Year by the world-renowned ISC.
'Alongside two rare trophies and five gold medals, this award is a testament to our ceaseless pursuit of creativity and innovation at Glenmorangie's Highland Distillery – and to the dedication which goes into creating Ardbeg's untamed spirit. It is rewarding indeed to know our efforts are meet with such appreciation.'