Bringing much-needed sunshine into Glasgow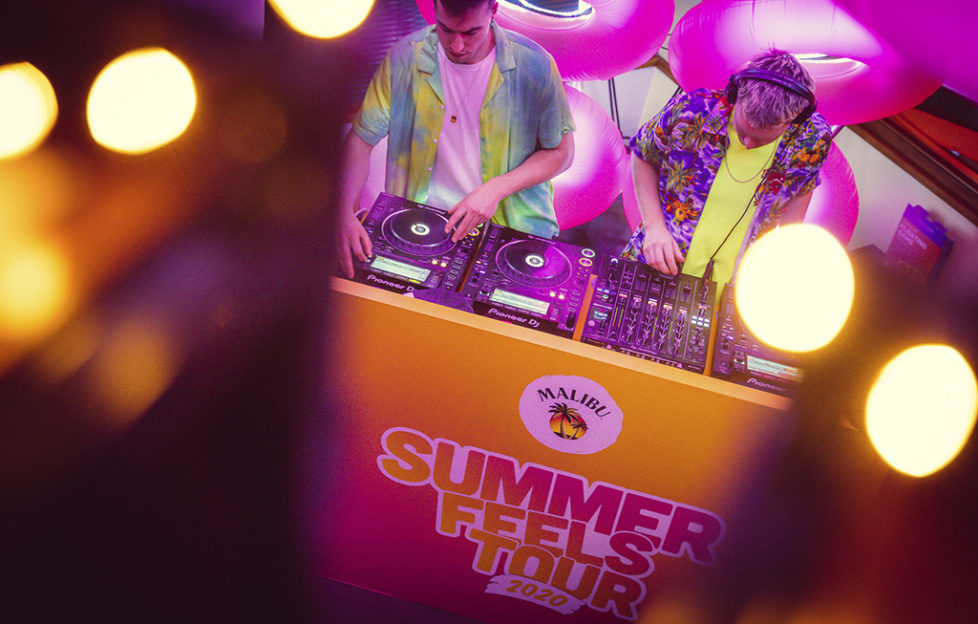 Overcoming Storms Ciara and Dennis and a weekend that saw a month's worth of rain in just 24 hours, the people of Glasgow are well overdue some sunshine and Malibu are offering two lucky Glaswegians just that.
To coincide with Malibu's Summer Feels Tour, which had its first stop at Bananamoon on Great Western Road, the rum brand are giving Glaswegians the exclusive opportunity to win a trip to the Caribbean in a bid to escape the rain and have a sun-filled summer.
Two lucky Glasgow residents will win a five-day trip to Punta Cana to participate in the third year of the Malibu Games – a mash-up of a once in a lifetime holiday, influencer trip, Gladiators and of course the Malibu which will be flowing.
The tour brought hot sounds, flamingo floaties and wavy vibes, and, with it raining on an average of 170 days a year, residents had the chance to enter Malibu's competition to win a trip to the Caribbean and participate in the Malibu Games 2020 event.
Malibu's ultimate summer cocktails provided a welcome taste of summer in mid-winter, with hot tunes from DJ duo, the Weaver Brothers, who've played at summer's biggest festivals including Glastonbury and Secret Garden Party.
Further stops on the Summer Feels Tour include Seyðisfjörður, Iceland whose residents are deprived of sunshine for four months of the year, and Winnipeg, Canada where temperatures reach a mind blowing -47c.
Monica Jungbeck, senior global marketing manager at Malibu, said: 'Summer makes us feel like a different person; the person we love being the most. We are more social and more open to trying new things. It's our mission to spread the spirit of summer everywhere we go.
'So, we decided to create the Summer Feels Tour to bring the feeling of summer to those who need it most. Overcoming Glasgow's constant rain, Seyðisfjörður's lack of sun and Winnipeg's ice chilling temperatures, it wasn't an easy task to pull-off but we hope it will keep them going till summer!'
It doesn't end there, Malibu are still giving the rain-rich inhabitants of Glasgow the chance to win a trip to the Caribbean and participate in the Malibu Games 2020 event, if they didn't make it to last week's party.
Visit https://mlbu.co/glasgow