Supporting local producers is the way forward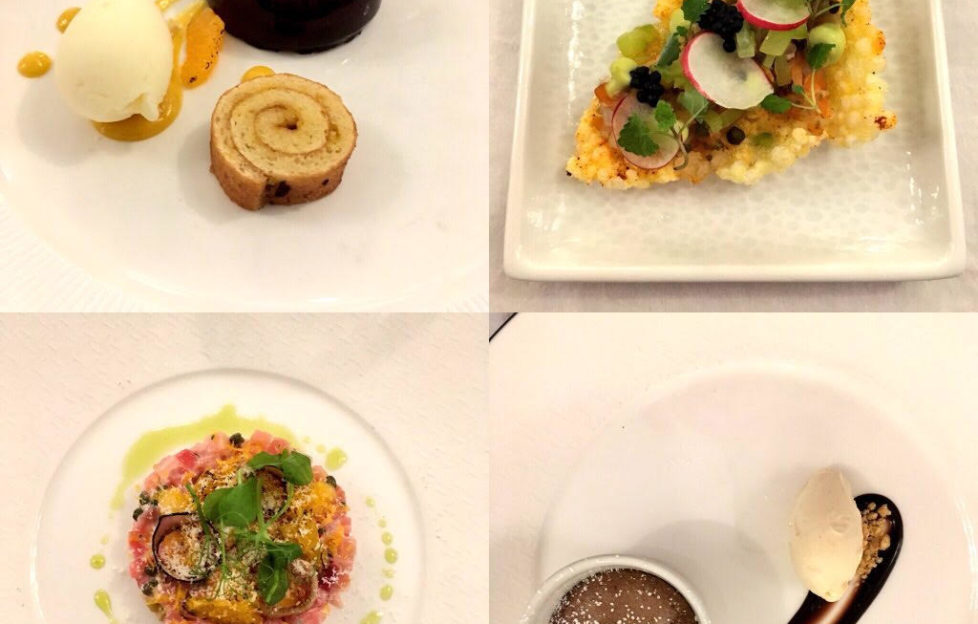 Quality, local ingredients cooked to perfection. A simple yet tremendously effective philosophy that lies at the heart of the Trump Turnberry kitchen. Foodie fanatics, you'll want to read on.
Whether you're planning an indulgent weekend getaway with the girls, or an afternoon working up an appetite on the iconic golf courses, the experience would not be complete without sitting down to enjoy this five-star hotel's culinary offerings. Aside from being a top spa and golf destination, winning the Scottish Hotel of the Year award in 2018, there is a culinary retreat waiting to be enjoyed at Trump Turnberry.
Blessed with enviable views of the Ayrshire coastline, you can take your pick between The Grand Tea & Lounge Bar, the 1906 restaurant, The Duel in the Sun, or the Lighthouse Halfway House which all overlook miles of land, sea and sky. But the joyous views undoubtedly come second to what is presented in front of you on a plate.
Getting a peek behind the scenes in the Trump Turnberry kitchen, it was clear to see that the chefs' passion for good quality, local produce is at the forefront of their minds. Executive Head Chef Callum Dow explained that 'Local produce is at the heart of what we do. Scotland's larder is phenomenal, and we have incredible fresh shellfish, game and wild mushrooms. The list is endless.
'Seasonality is key, and we work hard on sourcing the best and working with suppliers to ensure that we get exactly what we want. If you source the best ingredients then you do not need to mess around with them, just cook them to perfection and you have yourself a great dish.'
Callum Dow and his team of chefs introduced us to their local suppliers, all of which provide some of Scotland's finest produce. First up was Campbells Prime Meat, a family run business that dates back to 1910. All their animals are reared in Scotland under the highest welfare standards, and are labelled with 'kill tags', meaning that they can be traced right back to the farm from which they came.
Gigha Halibut was up next, a business based on the beautiful Scottish Isle of Gigha, where they specialise in the artisan production of sustainable Scottish Atlantic halibut. From the moment their fish start life as an egg right the way through to when they are harvested and despatched, the team at Gigha Halibut ensure their fresh and smoked fish is the best it can be.
The Tobermory Fish Co, another family business, is based on the Isle of Mull. Established in 1971 by Hugh and Marjorie Goldie, it is now an award-winning business with strong core values. Particularly known for its smoked trout, they focus on using the best quality local fish they can, and use only natural ingredients in processing.
Meanwhile, the rest of Trump Turnberry's fresh fish and shellfish is supplied by Fish Brothers. Sourcing their supplies from boats involved in the Responsible Fishing Scheme (RFS), fresh supplies arrive on the doorstep of this five-star hotel every day. (If proof were needed, the lobsters were still making a break for it!)
Finally, there is GC Growers which is based just a couple of miles down the road from Trump Turnberry. Established by Gordon Caldwell in 2007, their company is under-pinned by a commitment to produce and supply Ayrshire with fresh, seasonal vegetables. Only the best will do! This of course means that Trump Turnberry's dishes follow suit, and guests are treated to the best of the Scottish season's produce.
In Scotland we are blessed with wonderful produce and it seems that more of us are going back to basics, using locally-sourced produce and eating seasonally. The next time you're looking for a real treat and a taste of some of the country's finest produce – cooked simply but beautifully – you know where to go. What could be better than enjoying superb food and a stunning view of our beautiful country?
Find out more about Trump Turnberry's cuisine here. 
Or take a look at the hotel's local suppliers by following these links:
Campbells Meat
Gigha Halibut
Tobermory Fish Co
Fish Brothers
GC Growers