Review: Tigerlily's festive afternoon 'T' service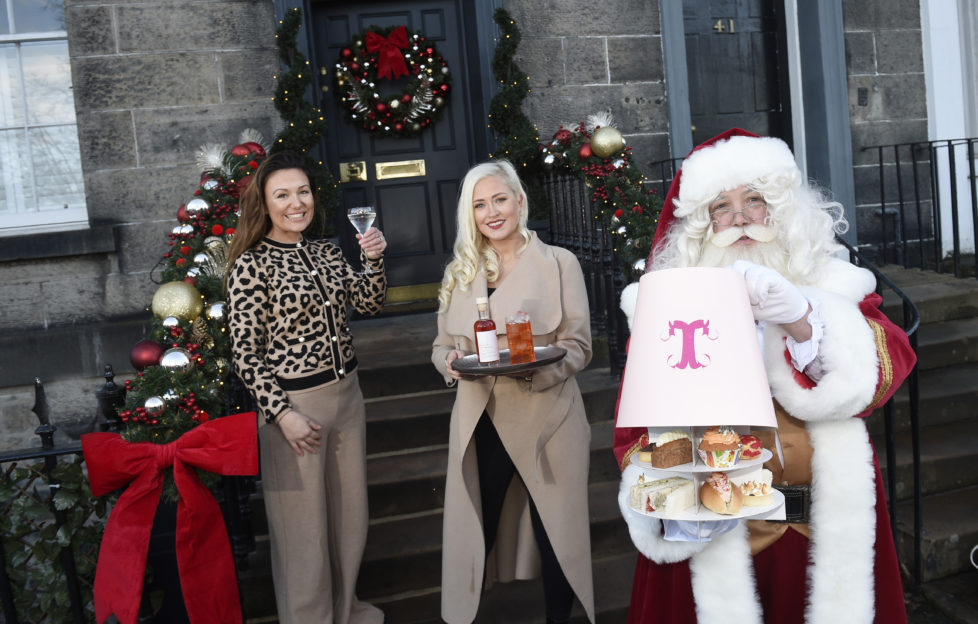 AFTER an extremely tough year, there's never been a better excuse to indulge in some epicurean delights.
It's one of the few things we've been able to enjoy in 2020 and, while we might not be able to dine exactly the way we'd like, there are a huge variety of businesses that have adapted to the many challenges this year has thrown up.
One such establishment is Tigerlily, in Edinburgh. Their sumptuous afternoon teas are now available for home delivery and they were kind enough to let me try their new Festive Afternoon 'T' service.
Everything was presented on a cardboard cake stand and covered with a pink cardboard protector, meaning it arrived safely and it could be presented in a more authentic afternoon tea style, rather than it simply coming out of a box.
The savoury selections consisted of a sandwich featuring roast free-range turkey, stuffing and cranberry sauce on white bread, crayfish and avocado mini brioche roll, egg mayonnaise and cress on multigrain bread, red pepper and parmesan tart, and mini pork and chestnut sausage rolls.
For the sweet temptations, we had carrot cake with cream cheese icing, toasted meringue mini mince pies, profiteroles with vanilla cream, chocolate and frangipane tartlet, vanilla cupcake with clementine icing and fruit scone with blackcurrant jam and clotted cream. To drink, we also received two bags of English breakfast tea, which I do like to have while scoffing sandwiches and scones but it would have been lovely to end with a nice jasmine or fruit tea.
The turkey sandwich was a welcome addition to the savoury selection. There was a smidge too much cranberry sauce, which unfortunately overpowered the flavour of the stuffing and turkey slightly. I was excited to try the crayfish and avocado brioche roll, which was rich and creamy, a lovely addition. The mini pork and chestnut sausage rolls were flavoured well with herbs and spices while the chestnut provided both another texture and a Christmassy twist. The carrot cake was perfectly moist and was almost like a little mini loaf topped with a delicious cream cheese icing.
Finally, the all-important mince pie and scones were both delicious. Both packed enough moisture, flavour and sweetness to perfectly round of our mini feast.
The afternoon tea packages start from £17.50 for one and £35 for two. If you feel like indulging even further then you could also include some delicious Christmas cocktails from their In-House Cocktail Club, crafted by Joey Medrington, head of Montpellier Group's bar development.
As fate would have it, our afternoon tea and cocktails arrived on the day we decided to decorate our Christmas tree and home, so it was the perfect excuse to try the Toasted Coconut Old Fashioned, Rhubarb the Red nosed Reindeer and the Gingerbread Man, along with a few other tasty tipples.
To place an order or find out more visit Takehome.montpelliersapp.uk/Tigerlily/