Baba offers good value and fantastic flavours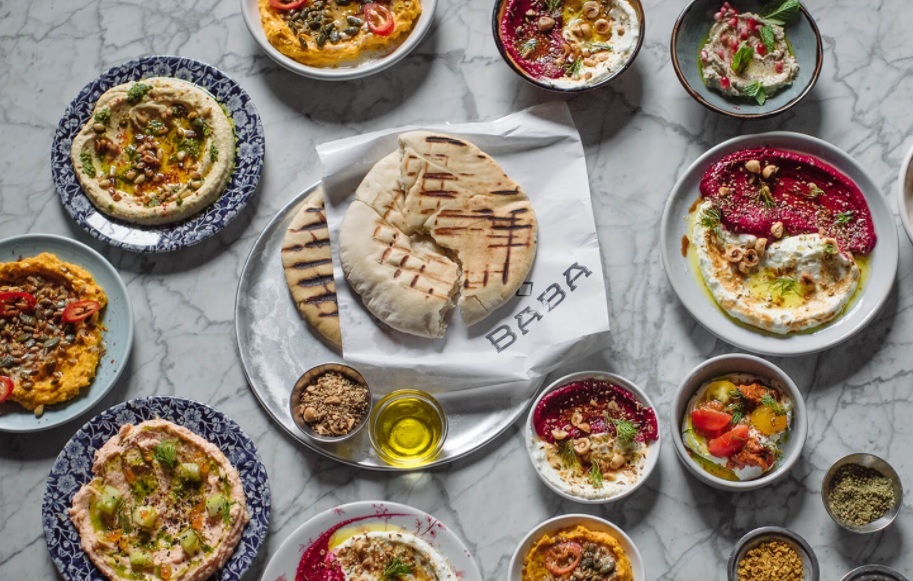 Baba
Any restaurant which is the brainchild of the team behind Glasgow's stunning Ox and Finch was always going to have me rushing to sample it.
Throw in the fact that the Middle Eastern-inspired Baba describes itself as a 'mezze, charcoal grill and cocktail bar' and I'm all in.
Taking up the whole ground floor of what was the Roxburghe Hotel on the corner of George Street and Charlotte Square, Baba is huge and stylishly sparse. Think the rich but muted colours you'd find in the backstreets of Marrakech and you'll have an idea of the decor.
It was, however, the food that drew me. After spending several months touring the Middle East at various stages, I was intrigued to see how authentic it was, and in general wasn't disappointed.
We started with two appetisers: a haggis and harissa kibbeh, which was a pretty forgettable sort of patty; and then cauliflower fritters with zhug and creme fraiche, which really hit the spot.
The meal really got started when we ordered all eight dips, which we scooped up onto grilled pitta. They may have been the usual finger-food suspects – hummus, baba ganoush, labneh, muhammarra et al – but they were absolutely perfect and ridiculously filling. We could have happily stopped there, but I'm glad we didn't.
Instead we indulged ourselves with three dishes which ranged from good (the squid with merguez sausage and salmorejo; and the baharat beef kofta with butternut, yoghurt and chilli), to outstanding (monkfish with chickpeas, tomato, saffron and feta).
My advice is to avoid the puddings, which felt like gilding the lily. Instead, divert that cash to the gorgeous Sufi Fizz cocktail – a yoghurty Kulfi-style concoction – and a wine list of outstanding Middle Eastern options.
One last thing: for a city centre eaterie, Baba is very good value, with a gut-busting meal for two costing less than £50 before booze (if you're not ravenous, the dips for two at £17 is outstanding value).
130 George St, City Centre, Edinburgh.
0131 527 4999