Private chef Jenny Haigh: 'The seasons inspire my menus'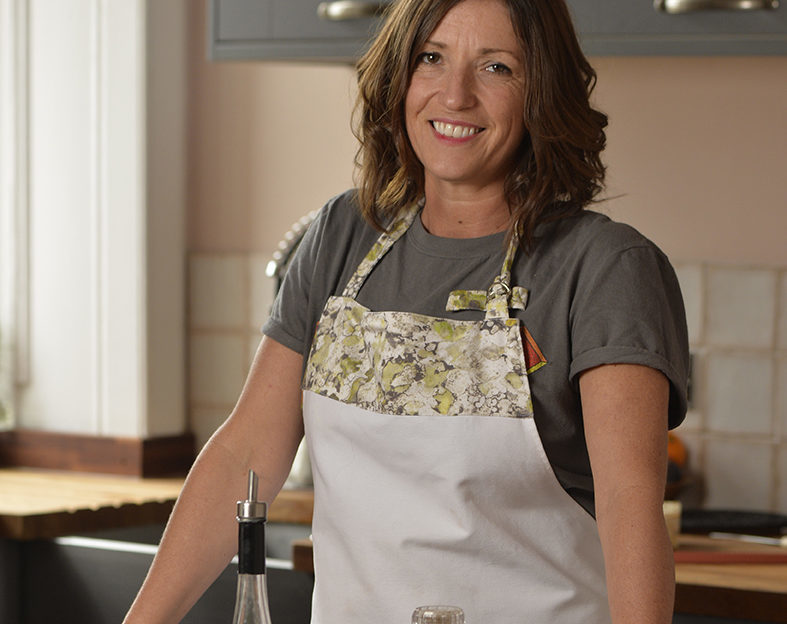 Scottish Asparagus with caramelised lemon butter and Isle of Mull Cheddar (serves 1)
3 stems of asparagus (cut off the bottom 2cm)
1/2 lemon
knob of salted butter
20gm Isle of Mull cheddar, finely grated
Here, for Scotitsh Field readers, Jenny presents a delicious summer recipe. She said: 'The English asparagus season typically runs for eight weeks from 23 April (St. George's Day) to 21 June (summer solstice). However the Scottish season is shorter and sweeter at around six weeks from the beginning of May until the last week in May. 'Scottish asparagus is normally available in farm shops and the Scotty brand in Waitrose stocks it. It's well worth seeking it out for its delicious tenderness. 'Asparagus is best served simply as a starter or accompaniment. This recipe uses Scottish Asparagus, Grahams Scottish organic butter and Isle of Mull cheddar for its tasty nuttiness, complementing the sweetness of the lemon.' Put the halved lemons, cut side down into a lightly oiled frying pan and cook on a medium heat until they are nicely browned. Turn off the heat and remove the lemons to a plate.
Put the butter into the same pan to melt (no heat necessary) and stir with a wooden spoon to get all the yummy lemon taste.
Bring a medium sized pan of water to the boil and place a colander or steamer on top. Put the asparagus stems into the colander/steamer and pop a lid on top to keep the heat in. Steam for around five minutes until the asparagus is tender (poke with a fork!).
Whilst the asparagus is steaming, squeeze a little of the lemon juice from the caramelised lemons into the pan with the butter and stir again (be gentle with the lemons as you will put them on the plate as a garnish). Remove the asparagus from the steamer and place onto a warmed plate, spoon over the lemon butter, and sprinkle over the cheese and garnish with the cut lemons. Eat immediately in the spring sunshine if possible! This recipe is modified from Rosie Birkett's "A Lot on Her Plate'
Whilst working as a scuba diving instructor in New Zealand, Yorkshire-born Jenny Haigh was far from thinking that she would become a private chef in Scotland.
Years spent working on yachts as a deckhand, stewardess and finally as a chef gave her a wealth of culinary and flavour experiences from all around the world.
Returning to the UK in 2014, she settled in Edinburgh, obtaining a professional diploma at New Town Cookery School. Following a friend's recommendation, she decided to venture into the Scottish market. Approaching local agents, Jenny began to work in shooting and fishing lodges, as well as private houses.
Word of mouth, friendship circles and her natural ability to adapt made everything else a reality, and now four years later, Jenny travels far and wide, bringing healthy and exciting recipes to friends and families gathering in Scotland.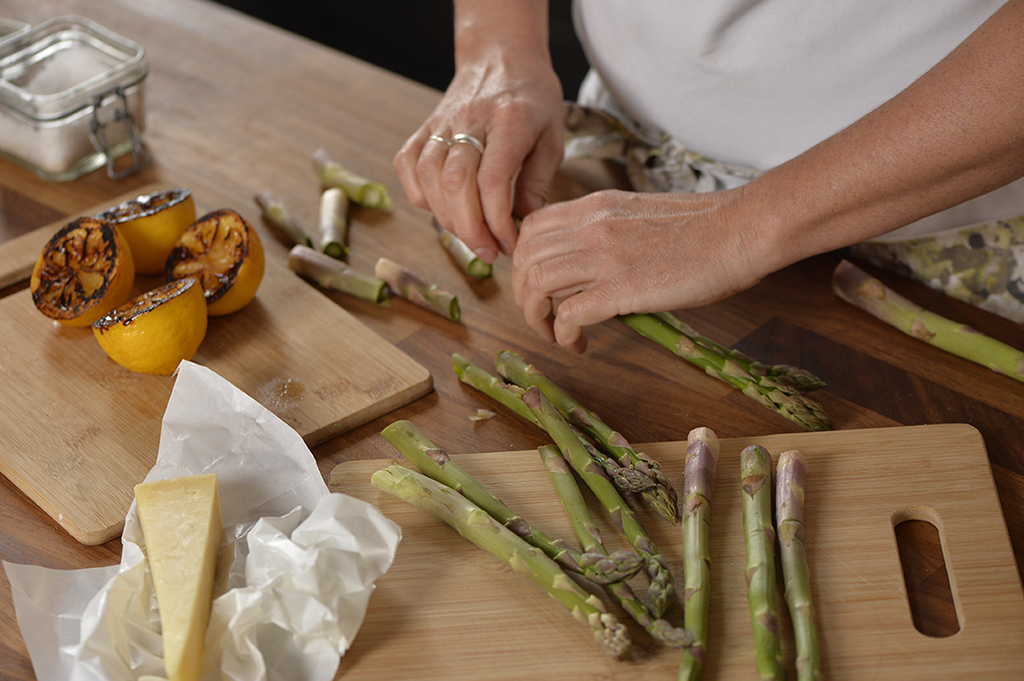 Utilising both her local knowledge as well the knowledge gained during her overseas expeditions she searches for the best of Scottish ingredients.
'I source as much produce as possible locally,' she said. 'Getting to know the cheesemongers, fishmongers, butchers and delicatessens around Scotland means I can provide seasonal, fresh menus for my clients'.
Her wandering and curiosity is reflected in her menu, and having the right produce at the right time makes the difference:
'The seasons really inspire my menus,' she says. 'At the moment I am using a lot of asparagus. Scotland has a shorter season than the rest of the UK, around six weeks long (early May until mid-June). The harsh winter this year has produced a more tender and tasty variety.'
Jenny's culinary journey involves gathering food from all over the country – from the wild berries of Perthshire to cheddar cheese of Mull, creamy Clava Brie from Ardersier, Lanarkshire-made blue cheese and Arbroath's smokies, passing through Blair Atholl, where a watermill from the 16th century makes stoneground flour from locally grown wheat.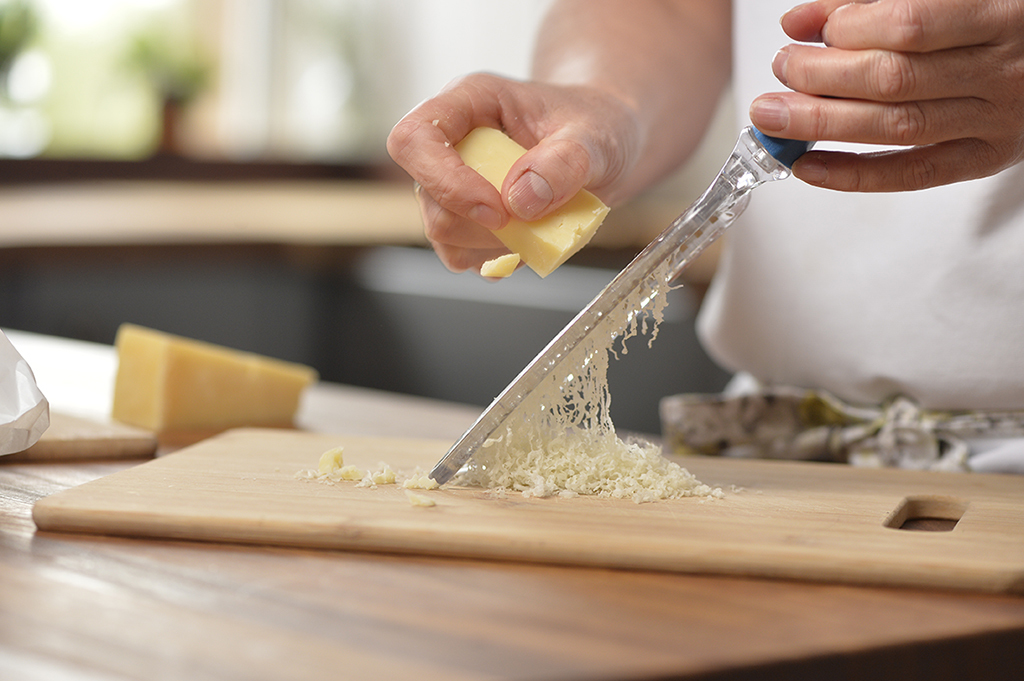 Jenny believes that organic produce should be used where possible. 'Over time toxins build up in our bodies; by reducing the amount of pesticides and chemicals into our bodies, we increase our energy and health.
'Organic produce can be more expensive; I try to reduce the amount of food wastage and amount consumed and increase the quality of clean tasty food.
A great source of inspiration for Jenny, are the people she finds on her excursions: clients, retailers and locals all bring their suggestions and provide new sets of challenges.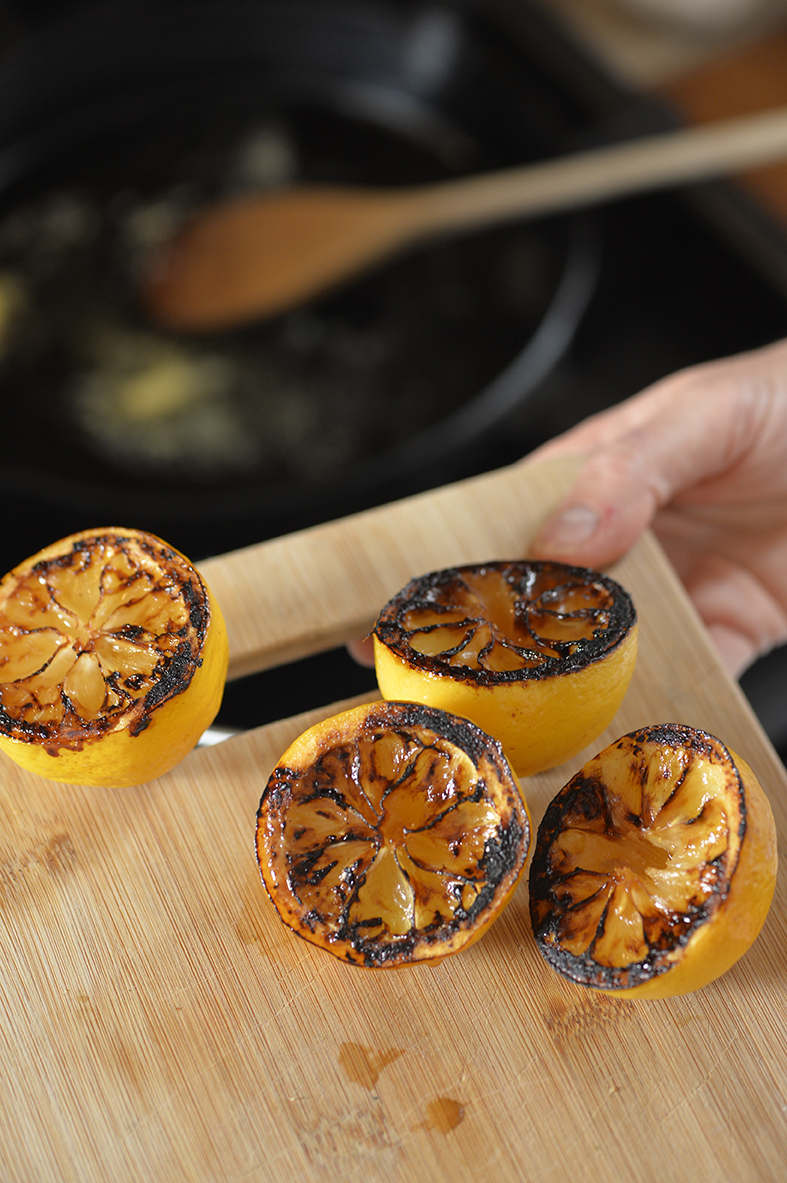 'Sometimes people will have a totally different take on the kind of food that you produce,' she says. Recent challenges have included a dessert menu with no refined sugar, using honey where possible, as well as a week where all the produce was supplied from France with no prior knowledge for menu planning.
Listening to the needs and suggestions of the clients is paramount in order to create a menu and experience tailored to their needs. However, engaging a private chef is not necessarily like living in Hell's Kitchen.
'It's important to remember you are in someone's home, I'm a positive happy chef and I hope, a pleasure to have around.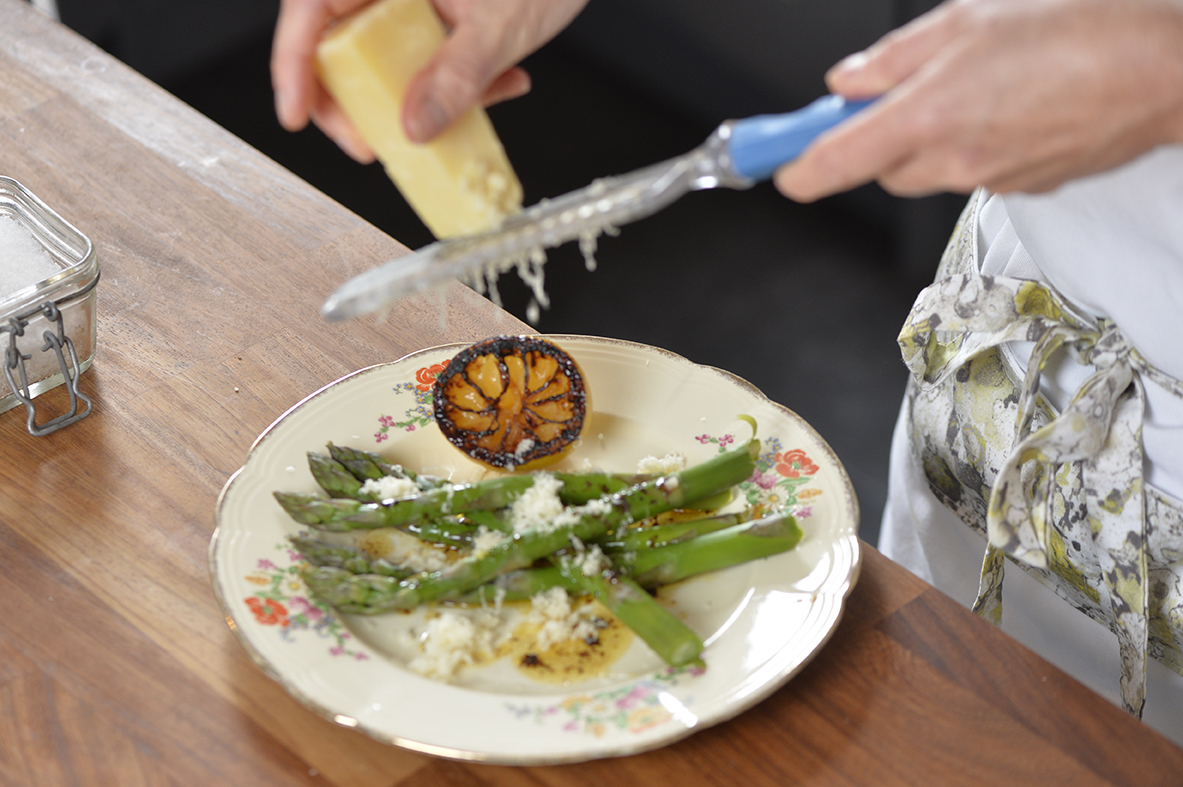 'From my background working on yachts, where it is vital to keep your cool at all times, I rarely get stressed. It has been commented on many times how calm my kitchen is!'
Jenny now caters for groups of up to 20 people for three to seven days, as well as up to 50 for one-off events, and her future looks promising indeed. 'Cooking has taken me to so many different places with so many different experiences. I will just keep doing what I love and see where it takes me next!'
For more information, go to: https://jennyhaigh.co.uk