Try something different and bake your own Christmas cake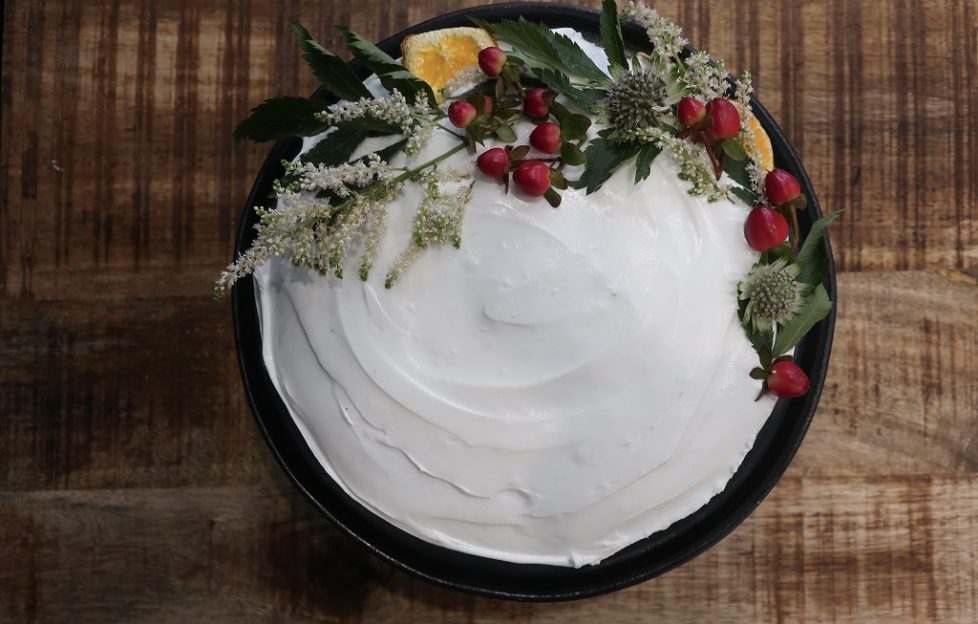 Christmas cake recipe
Day 1 - Soaker - 75g sultanas
75g currants
75g dates
100g sour cherries
50g mixed peel
100g dried figs ( roughly chopped)
50g hazelnuts (roughly chopped)
50g brandy + an extra 50g
Sourdough feed
125g strong white flour
125g water
35g sourdough
Day 2 - final mix - 150g unsalted butter
150g soft light brown sugar
50g soft dark brown sugar
3 eggs
25g treacle
250g sourdough
125g plain flour
3/4 tsp ground mixed spice
1/4 tsp ground cinnamon
1/4 tsp ground ginger
1/2 tsp ground cardamom
1/2 tsp ground coriander
1/2 tsp ground allspice
1 x deep 8" cake tin lined with greaseproof paper bottom and sides
Day 1 - Mix together your soaker ingredients and leave covered in a bowl over night to absorb the brandy.
Mix your sourdough feed ingredients until combined and leave in a warm spot over night to ferment.
Day 2 - Cream together the butter and sugars until pale and fluffy then add in your eggs one by one allowing them to fully incorporate into the mix before adding in the next one.
Add in the treacle and sourdough into your butter, sugar and egg mix followed by the flour and spices.
Once these ingredients have combined finally mix through your soaked fruits and nuts and then fill your tin with the mix. Leave this to ferment overnight in the fridge.
Day 3 - Preheat the oven to 150c and bake for around 3-4hrs. A skewer should come out the cake clean when it is fully baked. When the cake is removed from the oven pour over an extra 50g of brandy.
Wrap the Christmas cake in foil and feed with brandy every week. Ice or finish as you want, you can top with glace fruits or else go for a more traditional finish with marzipan and icing.
Recipe © Twelve Triangles | https://twelvetriangles.com/
We're looking ahead to the festive season with a tasty Christmas cake recipe, courtesy of Twelve Triangles.
Founded by bakers Rachel Morgan and Emily Cuddeford, Twelve Triangles now have four bakeries in Edinburgh.
They make and serve their signature cold-prove, slow-fermented sourdough loaves, legendary doughnuts and famed croissant loaves throughout their bakeries alongside homemade jams, custards and caramel sauces.