A sweet treat to warm your autumn evenings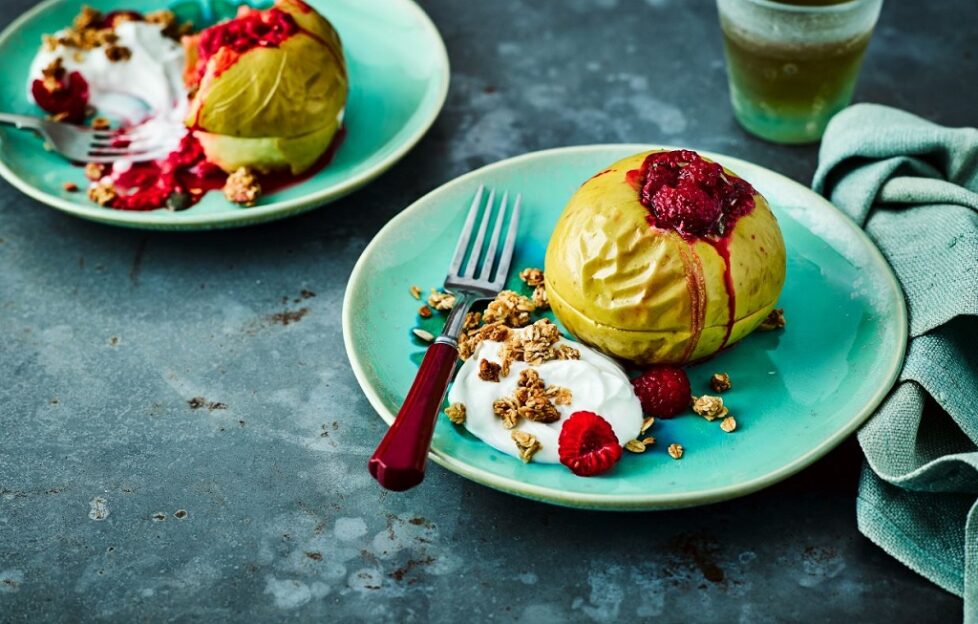 Baked Bramley with Lemon, Raspberry and Basil
1 Bramley apple
60g raspberries
1 tsp caster sugar
Sprig of basil, leaves finely shredded
1 tsp lemon zest and juice
3 tbsp granola, to serve
Greek yoghurt, to serve
Preheat oven to 180C
Score the circumference of the apple with a sharp knife. Scoop out the core and a little of the flesh to make room for the filling
Mix the raspberries with sugar, basil, lemon zest and juice. Stuff the middle of the apple with this mixture
Place apple in a baking dish, put the apple top back on and bake for 25-30 minutes or until the apple is soft and tinged golden brown
Serve with Greek yoghurt and granola on the side
Recipe © British Apples and Pears | https://www.britishapplesandpears.co.uk/recipes/
On days like this, when it's cold and dark by the early evening, we all like something to warm us up.
And what could be better than a baked apple treat?
With British fruit in season, and apples and pears dropping from the trees, it seems like the right time to celebrate and use them.
Courtesy of British Apples and Pears, here's a delicious recipe.