Made in Scotland – from jeellie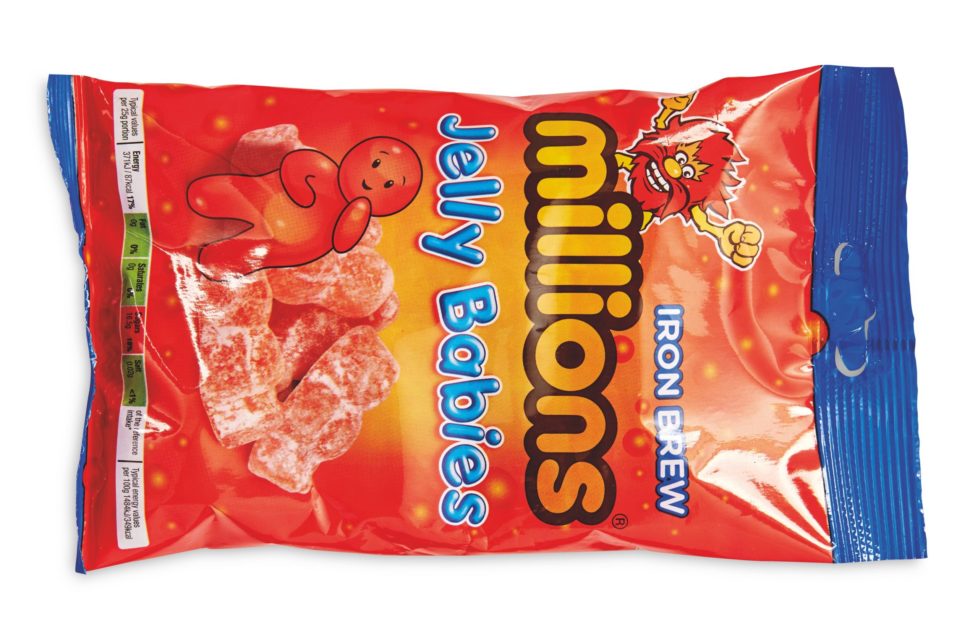 IRON Brew jelly babies have gone on sale at Aldi.
The supermarket chain came across Greenock-based Golden Casket's patriotic sweets during its search for Scotland's "next top product".
Other items hitting the shelves include Fife-based Grower's Garden broccoli crisps and Kilmarnock-based Nudie Snacks cauliflower crisps.
Four of Bon Accord's soft drink flavours are also being stocked by the German discounter.
James Withers, chief executive of trade body Scotland Food & Drink, said: "It's great to see these fantastic new products from some exceptional Scottish companies launching in Aldi today.
"Last year was incredibly tough for the food and drink industry and 2021 will continue to be challenging, so I'd encourage everyone to look out for these outstanding new products when they next visit their local Aldi and help support these incredible suppliers."
Graham Nicolson, group buying director at Aldi Scotland, said: "We're committed to supporting independent Scottish suppliers and bringing their quality products to our stores.
"It was a privilege to judge Aldi's 'Next Top Product' search last year and I'm excited that our customers in Scotland can now try these delicious new products, knowing that they are backing Scottish suppliers when they shop at Aldi."
Read more news and reviews on Scottish Field's food and drink pages.