Top restaurants support One Planet Plate scheme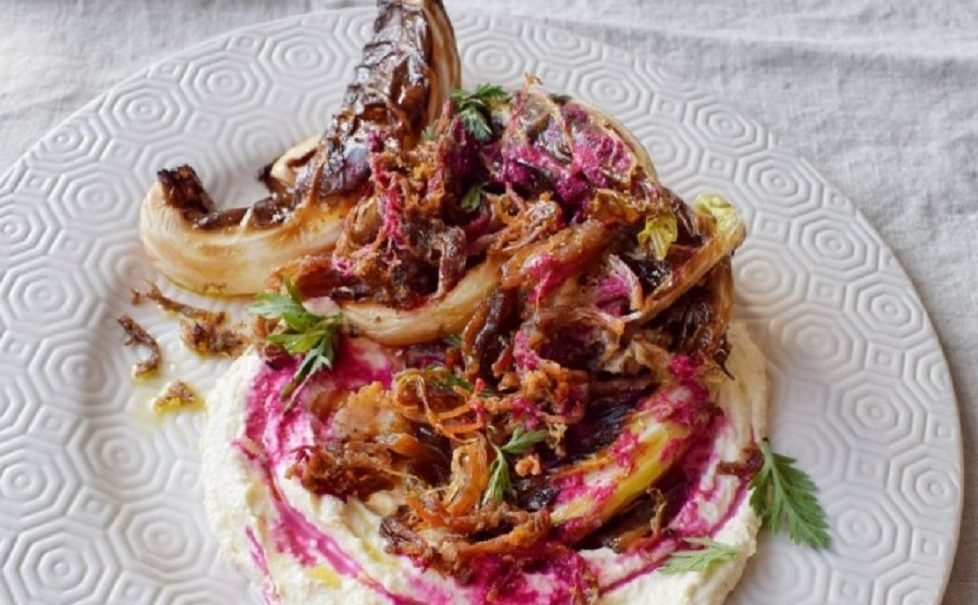 Edinburgh restaurants have joined a campaign to help diners use the power of their appetites wisely.
One Planet Plate, a global campaign run by the Sustainable Restaurant Association (SRA), enables diners to vote with fork for a better food future by dining at participating restaurants.
They are highlighting dishes on their menus that address problems in the food system – but in a delicious way.
Restaurants including Café St Honore, Aizle, l'escargot bleu, Restaurant Mark Greenaway and The Witchery, as well as Gardener's Cottage, Galvin Brasserie de Luxe and The Pompadour by Galvin, are just some of the Edinburgh eateries putting sustainability at the heart of their menu.
High street brands Carluccio's, Dishoom, Zizzi, Wahaca and Jamie's Italian are also serving their own recipes for a One Planet Plate.
Well-known chefs including Raymond Blanc, Skye Gyngell and Richard H Turner, as well as restaurants as far afield as Virgin Limited Edition's Kasbah Tamadot in Morocco, ShounRyuGin in Taiwan, and L'Effervescence in Tokyo are also participating in the campaign. Diners can find restaurants serving a One Planet Plate on a dynamic map HERE.
The site also serves as a treasure trove of dozens of recipes for the dishes created and contributed by chefs from high end to high street.
Two surveys reveal how restaurants aren't currently meeting consumer demand for sustainable dining. Both surveys reveal very low levels of satisfaction with the social and environmental impact on offer in UK restaurants.
The SRA has partnered with sustainable lifestyle magazine pebble which will shortly be publishing its guide to all the great green things to do, see and experience in the Scottish capital.
Editor and founder Georgina Wilson-Powell said: 'We're proud to support the One Planet Plate and the SRA campaign through the pebble guide to Edinburgh, where we're curating the definitive list of everything eco and awesome in this historic city.'
Neil Forbes, chef patron of Café St Honoré, whose One Planet Plate is mussels, with shallots, garlic, cream and tarragon, said: 'Sustainable is such a buzz word just now for so many reasons. Making a few small changes to how we run our lives and businesses can have a huge impact on future generations.
'I'm delighted to be hosting a lunch at Cafe St to highlight how the restaurant industry can make big differences by being more sustainable. I encourage others to follow the One Planet Plate ethos and together we can strive for a more sustainable future.'
Douglas Roberts at The Witchery is also showcasing sustainable Scottish seafood – in the form of hand-dived Isle of Mull scallops. Scallops are also the main ingredient in Fred Birchmiller's One Planet Plate at l'escargot bleu and at Galvin Brasserie de Luxe, Berwick crab mayonnaise and toasted granary bread is chef Jamie Knox's One Planet Plate.
Meanwhile at Restaurant Mark Greenaway, seasonal vegetables take centre stage in his beautiful Summer Vegetable Garden dish. The glories of game, wild partridge to be precise, are being championed by Stuart Ralston at Aizle.
Seeds for the Soul vegan café has chosen to hero its Mexican mushroom wraps. Dale Mailley marries sustainable Scottish seafood with foraged ingredients in his wild garlic pasta bowties and cockles and winkles at Gardener's Cottage.
Andrew Stephen, chief executive of the SRA, said: 'Our consumer surveys clearly demonstrate that diners are crying out for some simple signposting to help them.
'One Planet Plate gives chefs the chance to draw attention to one damned delicious dish that epitomises their ethos, and choosing it is a vote for the food future you want to see. It's brilliant to see so many Edinburgh restaurants leading as well as feeding.'