Opening date for new Edinburgh restaurant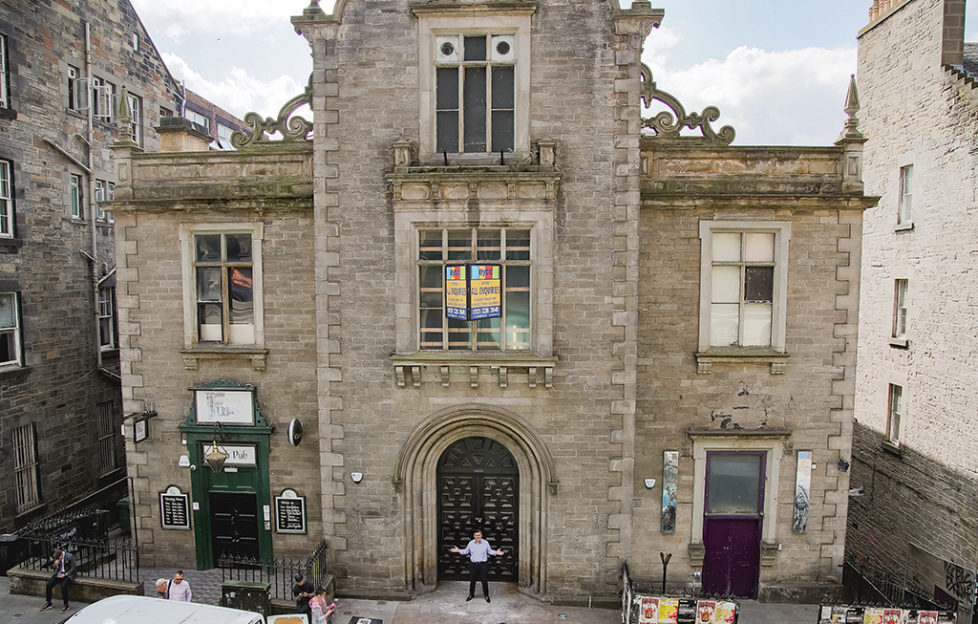 Edinburgh-based Vittoria Group have today revealed the opening date and menu for their latest new eaterie, Bertie's Restaurant & Bar. 
The 300-cover Bertie's restaurant in Edinburgh's Old Town will open on Monday, 10 December, and will be the group's first foray beyond the Italian food markets, having opened their first restaurant in 1970 in the Leith neighbourhood.
With less than a week until the opening, the team at Victoria Group are busy putting the finishing touches to the 11'000 sq.ft restaurant on Victoria Street in the former St John's Church.
Bertie's affordable menu, also revealed today, reinvents some traditional British 'chip shop' dishes and celebrates specialities including fish and chips – along with contemporary twists on the chip shop experience and boasts several light options, all under ten pounds.
Dishes include: Steak Pie – Shoulder Steak, Red Wine Gravy, Puff Pastry, Garden Peas, Mash or Twice Cooked Chips; Bertie's Sea Dog – Battered Cod, Toasted Brioche Bun, Crushed Peas, Marie Rose sauce, Twice Cooked Chips; Bertie's Fish Curry – Malaysian style Curry with a selection of Fish and Seafood, Coconut Milk, Coriander Rice; Hagis, Neeps and Tatties – locally produced Haggis, Mashed Potatoes, Bashed Turnip and Bertie's Steak Burger –  6oz Aberdeen Angus Steak Burger, Toasted Brioche Bun, Lettuce, Tomato, Twice Cooked Chips.
Naturally, traditional British chip shop favourites will be at the heart of the all day menu and include haddock or cod suppers; Battered, Breaded or Baked; Battered pork sausage – Locally produced Pork Sausage; Whitby Scampi – 8 pieces of whole tail Scampi in breadcrumbs and white pudding- traditional White or Mealy pudding battered and deep fried and all served with Twice Cooked Chips. The menu also features a vegan fish and chips and a variety of vegetarian dishes.
Bertie's cocktail menu, that aims to balance Scottish ingredients "with the zest of the Seaside", include Irn Bru Spritz – Barr's Irn Bru with Prosecco, Apérol and Angostura; Bertie's Butter Beer – Butterscotch Schnapps topped with Cream Soda and a Buckfast Bramble – a combination of Gin and Buckfast.
The restaurant's social media pages this morning announced a 50% off offer during their soft launch opening week from Monday 10 and Friday 15 December.
For details and bookings visit their sign up pages at bit.ly/Berties-SignUp
Vittoria Group Chairman, Tony Crolla said: 'I cannot wait to launch our exciting new restaurant in Edinburgh. The capital's thriving Old Town is the perfect place to continue driving our restaurant business to new and old customers alike. Bertie's Restaurant and Bar will offer something for everyone visiting the city as well as those locally who have continued to support our business growth through the decades. Next week is a new chapter for my family business as we open the doors to our latest project on December 10.'
Vittoria Group is also behind Italian restaurant brand Divino, Vittoria on the Bridge, Vittoria on the Walk, La Favorita and La Favorita Delivered as well as Taste of Italy. Bertie's Restaurant and Bar will be open to the public from 12pm on Monday 10th December.
Bookings for Bertie's Restaurant and Bar are now open.