Breakfast is served at Tom Kitchin's Southside Scran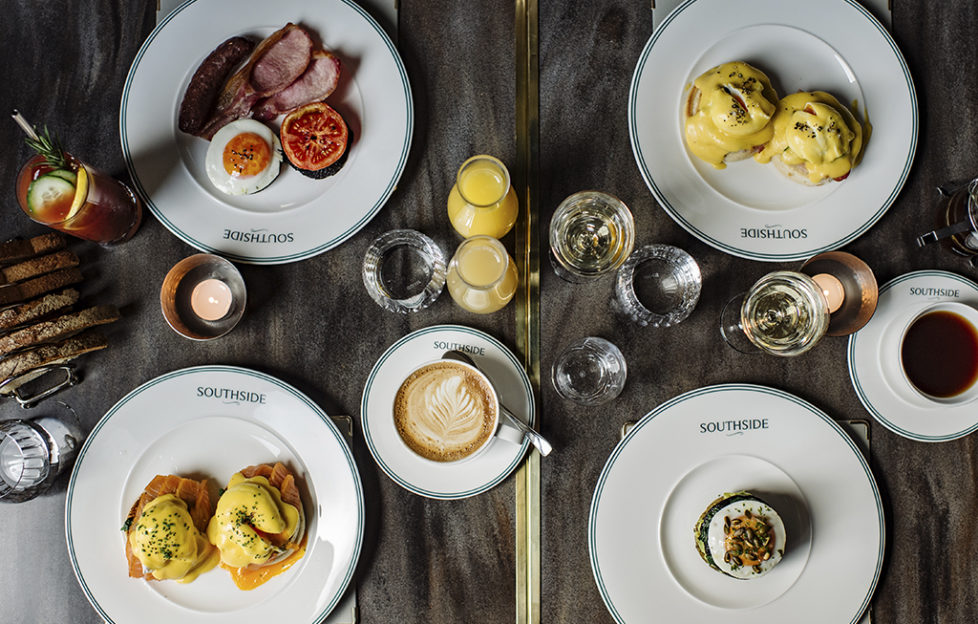 Paris has arrived in Bruntsfield – and this time, with a Scottish twist.
Bringing a certain je ne sais quoi to his latest culinary venture, Tom Kitchin's Southside Scran bears all the buzz of a classic French brasserie – with brass accents and chic Parisian-style interiors, it is an appropriate homage to the Michelin-starred chef's love of France and its classic cuisine.
Adding to his collection, Southside Scran is the fourth of Tom's Edinburgh-based restaurants. But this one has a distinct feel and is a welcome contrast to his Leith-based The Kitchin, Castle Terrace in town, and The Scran & Scaillie in Stockbridge.
Invited along to sample their new breakfast menu, my plus one and I trotted down on a sunny Saturday morning. Knowing their 'from nature to plate' ethos was the main building block for all their menus, we were excited to sample some of the best of Scotland's larder.
Hoping the food would match the warm welcome from the waiting staff and manager Jonathan Demyttenaere, my plus one and I awaited our breakfast with great anticipation. We were swiftly brought our coffees (extra hot, just as we like it), while we waited on a couple of carrot, ginger and apple juices to arrive. Before we knew it, two beautifully presented mocktails arrived, with sliced apple garnish, already making the outing feel like a real treat.
The first thing we noted were the prices. Ranging from drop scones and syrup to egg and soldiers, both £3.00 each, it seemed far from deadly – especially by Edinburgh's standards. Though some may be accustomed to paying upwards of £12 for some avocado on sourdough, perhaps adorned with an edible flower allowing them to add a few pounds more onto the bill, the £9.75 for avocado and poached eggs on toast sounded comparatively reasonable. Unable to resist the brunch classic, this was my plus one's choice.
Steering away from my usual choice – Eggs Benedict – I opted for the intriguing sounding veggie millefeuille. The delicious stack consisted of a spiced chickpea base, avocado, spinach, tomato and egg with seeds on top, adding a delectable crunch to each mouthful. After a slight mix up with the order, the staff, incredibly eager to please, sorted my plus one's breakfast swiftly and politely, and before we knew it we were both smacking our lips in delight.
It was a simple menu, but executed really well. Standing out from the usual brunches you find around town, Tom Kitchin has stripped it right back to some much-loved classics. Who doesn't love a simple pancake or some scrambled eggs, done to perfection? (The child within me can't resist the temptation of a runny egg and soldiers, so I know what I'm ordering next time…)
If you're in Bruntsfield, this is a wonderfully laid back place to visit – and truly scrumptious too.
To find out more, visit their website.