Wine to Dine – January 2021 – The Seafood Shack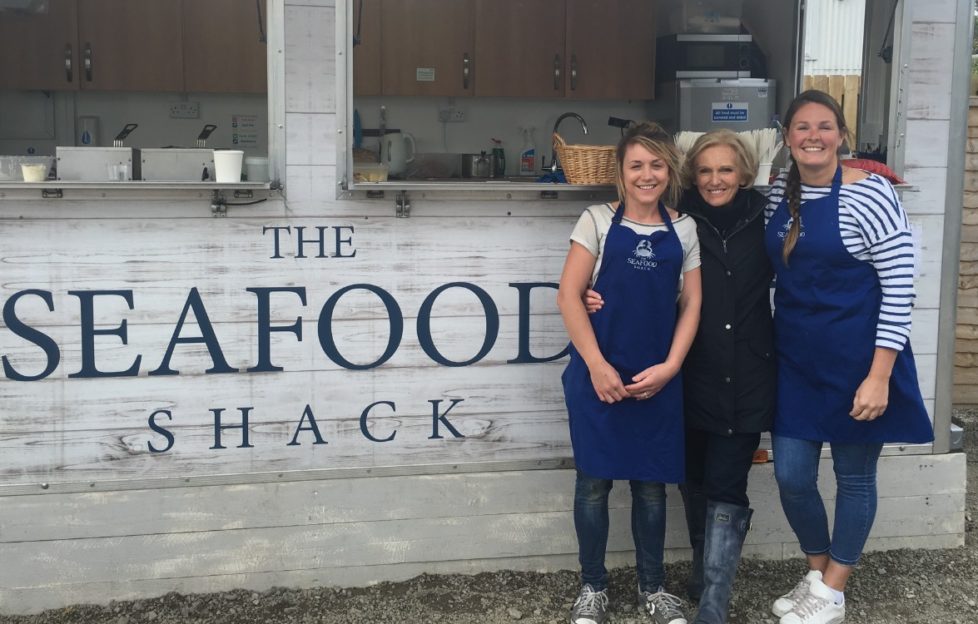 Scottish Field wine columnist Peter Ranscombe reels in five bottles that will make a splash with seafood.
SEAFOOD is always one of the most exciting "star ingredients" when it turns up in the food feature in the printed Scottish Field magazine – which is also available to buy online.
There's something very special about wines from the coast, and the way in which they pair perfectly with coastal cuisine.
As well as the five bottles below, take a look back at how well vermentino goes with white fish, how albarino and grillo work beautifully with a range of seafood dishes, and myriad options for crab.
I've long admired the entrepreneurial spirit at The Seafood Shack in Ullapool, so it was a treat to see its dishes being brough to life in the magazine.
Castellore Passerina 2019
Aldi
£5.99
An Italian bargain that balances crisp acidity and subtle peach flavours, so it won't go overpowering the potted crab. Delicious on its own too. The name of grape, "passerina", translates as "little sparrow", because the variety is said to be the birds' favourite. Read more about that charming wee story over on Coralie Strong's Every Glass Matters blog.
Ormarine Cuvee Conchilya Picpoul de Pinet 2019
Marks & Spencer
£9
All the Southern French freshness we could want to pair with our Thai mussels. Picpoul – or sometimes "piquepoul" – is a whilte grape grown around the Thau Lagoon in the Languedoc wine region. The lagoon is famous for both its Bouzigues oysters and for its mussels, so it's little wonder that the crisp acidity and citrus flavours of the local wine go so well with the local seafood – "what grows together, goes together". The Cave de l'Ormarine co-operative is fast becoming one of my favourite producers of picpoul thanks to the balance between the acidity and the fruit flavours.
Santa Tresa Grillo Viognier
Vintage Roots
£10.75
That combo of Scots and Italian flavours in the smoked haddock macaroni will sing with this organic Sicilian star. It was really exciting to explore Santa Tresa's range during a recent online tasting with owner Stefano Girelli, and to learn more about his new Cortese estate too. Grillo and viognier are strange bedfellows, but the combination really works, bringing together fresh acidity with flavours of green apple, savoury lemon rind, and a touch of peach.
KWV The Mentors Chenin Blanc 2019
Aitken Wines
£13.95
This impressive South African chenin – with grapes from the Paarl and Swartland areas – will slice through the cheese enveloping those scallops. KWV's "The Mentors" cellar, under the guidance of winemaker Izele van Blerk, is at the forefront of creating higher-quality bottles, erasing memories of its past incarnation as South Africa's state-mandated wine behemoth. Lots of apricot, green apple skins, and lemon rind on the nose, and the more tropical guava and lime flavours on the palate, nicely balancing the acidity.
Fox Run Vineyards Dry Riesling 2017
Inverarity Morton
£16.40
Riesling is a classic match for seafood, and this New York bottle adds crispness to the crunch of the haddock wrap. It's riesling's high acidity that works especially well with seafood. Given my affection for California, it's been really interesting to learn more about bottles from the other side of America during the "New York State of Wine" – see what they did there what that title? – online seminars. As we've seen before, Inverarity Morton stocks some great wines from the United States – including pinot blanc from Oregon to go with sushi.
Read more of Peter's wine, beer, and spirits reviews on his drinks blog, The Grape & The Grain.