Toasting English wine at Hotel du Vin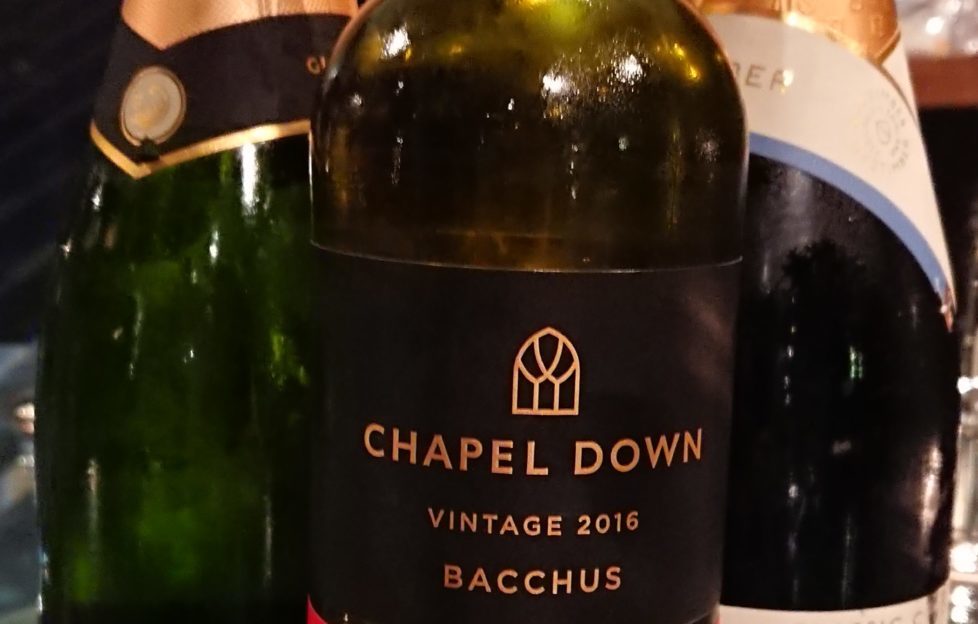 As English Wine Week draws to a close, Peter Ranscombe visits Hotel du Vin in Edinburgh to sample some of the wines produced south of the Border.
WHETHER it's the bubbles of Jenkyn Place and Exton Park or the still offerings from Gusbourne and Simpsons, there's no question over the rising quality of English wine.
Warmer weather and a lengthening growing season are creating the concentrated fruit flavours that are needed to balance the tell-tale sharp acidity found in England's climate.
It's clear why producers such as Taittinger are planting vineyards as they explore new areas for growing grapes.
Wineries, vineyards, shops and restaurants have been celebrating that rise in quality as part of English Wine Week, which comes to an end on Sunday.
"England is really still at the baby shoe stage," explains Sandor Molnar, the sommelier at Hotel du Vin in Edinburgh, which has been joining in the celebrations.
He draws the comparison with other countries that have emerged onto the wine-making scene over the years.
"Mention the United States 30 years ago and people would laugh at you – they'd ask what do Americans know about making wine?" says Molnar, who was born in Hungary and who worked at Cameron House and The Gleneagles before moving to Hotel du Vin 18 months ago.
"Now, people know about the soils they have and the wine makers who are working there."
Differing soils in Kent, Hampshire, Sussex and other grape-growing counties do indeed play a key role in the character of the resulting wines.
Sparkling examples
Molnar is a big fan of the sparkling wines produced by Nyetimber and it's easy to see why.
The Nyetimber Classic Cuvee Brut (on promotion at £48, Hotel du Vin) is a prime example of the more-concentrated fruit flavours emerging in English wine, with ripe red apple and peach on the nose, plus surprisingly-intense notes of brown bread and dough, which are often more-readily associated with vintage wines, rather than non-vintage blends like this from several years.
I've heard Nyetimber criticised in the past for releasing its fizz earlier and not letting it age for as long as when it was first produced, although winemaker Brad Greatrix assures me that, although in the past some vintages may have been held back for longer, there's never been a change in policy towards lees ageing.
The classic cuvee was showing beautifully during our tasting, with a creamy and soft mouthfeel and delicious apple flavours.
Stepping up a gear into the world of vintage wine and the 2010 Gusbourne Brut Reserve (£58, Hotel du Vin) was my favourite from the tasting thanks to its complex aromas of peach, apricot, green apple, ripe red apple and brown bread.
On the palate, the complexity continued with brioche and confectioners' custard joining the baked apple and peach flavours. Heaven.
It's fascinating to examine how English sparking wines age and I'm sure this Gusbourne would be worth exploring again a few years down the line.
Molnar is teaming up on 28 June with master sommelier Nigel Wilkinson from Boutinot Wines for "Fun With Bubbles", a tasting that explores fizzy wines from around the world.
All hail bacchus
Back in England, it's not all about the bubbles though.
One grape variety that winemakers have taken to heart is bacchus – a crossing of riesling, silvaner and Müller-Thurgau – that's often likened to sauvignon blanc.
There are definitely notes of nettle and cat's pee on the nose of the 2016 Chapel Down Bacchus (£9.25 for a 125ml glass, £38 for a bottle, Hotel du Vin), similar to a sauvignon from the Loire Valley in Northern France.
Yet, for me, the texture of the wine is quite different, with plenty of citrus, gooseberry and even guava flavours to balance the acidity – Molnar likened the mouthfeel to the waxiness of semillon and I certainly won't argue.
Chapel Down's Bacchus is a wine I've struggled with in the past due to high acidity, but the 2016 was great, demonstrating again how balance and quality are being achieved.
Let's just keep our fingers crossed for favourable weather though – as I emerged from Hotel du Vin into this afternoon's deluge, I pondered how the vines along the south coast have been faring as an unpredictable spring comes to a close.