Stepping off the beaten track with Australian wine – the whites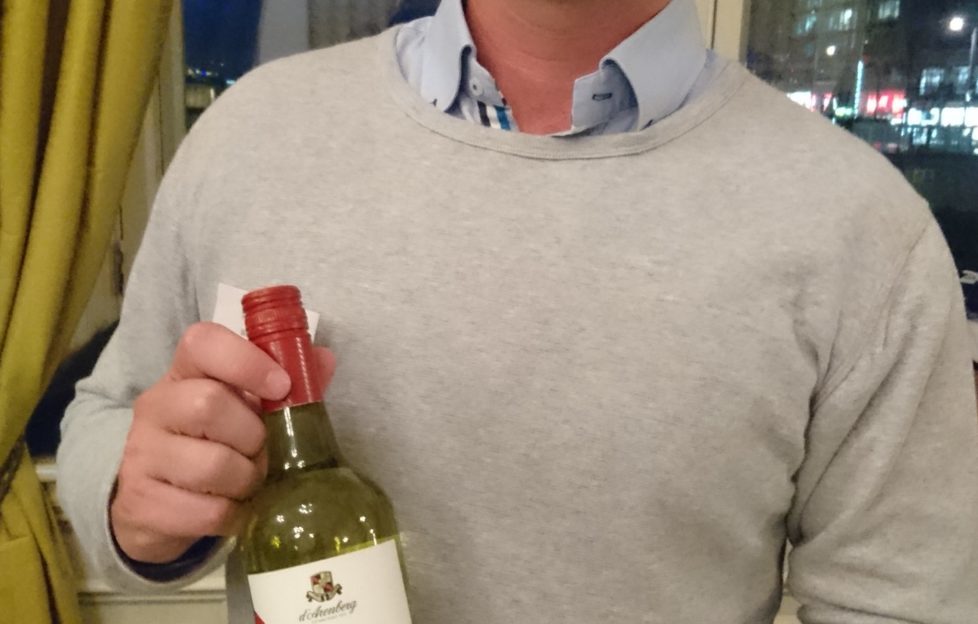 In part two of his report from the Australia Day tasting in Edinburgh, Peter Ranscombe examines some unusual white wines.
THINK Australian whites, think chardonnay; it's a perfectly natural connection to make after the grape was in the vanguard of varieties that helped the Aussies conquer the British market in the 1980s and 1990s.
While chardonnay is still an important pillar of the country's winemaking industry, nowadays it's been joined by a whole spectrum of grapes, from Rhone blends all the way through to Italian whites.
White wines are the unsung heroes of the Rhone – as I discovered when I explored Crozes-Hermitage – with some incredibly textured and food-friendly bottles on offer.
Roussanne is the primary white Rhone variety and its rounded feeling in the mouth was on full display in the 2017 d'Arenberg "The Money Spider" McLaren Vale Roussanne (£12.30, Fine Wine Company), which reminded me of Christmas dinner, with aromas of turkey stock, a salty finish and rich lemon flavours in between.
Roussanne's partner-in-crime is marsanne, which can produce a similarly-lovely textured mouthfeel, as with the 2017 McPherson "Princess Butterfly" Central Victoria Marsanne (£9.99, The Pip Stop) and its lemon and apricot flavours.
Bring the two together – and throw in a 20% dash of fellow Rhone white viognier – and you'll get something resembling the simply awesome 2016 The Story Roussane Marsanne Viognier (RRP £25.75), with aromas of peach, lemon and sweeter lemon sherbet leading into lemon and apricot on the palate, with a bit of cream thrown into the textured mix too.
The Italian job
My favourite among a flurry of fiano – a white grape found in the south of Italy and on Sicily – that graced the tasting was the 2017 Journey Wines Heathcote Fiano (£21.99, Berkmann Wine Cellars), which had much more concentrated mandarin and lemon fruit to balance its acidity.
A close second was the 2017 Hancock & Hancock McLaren Vale Fiano (RRP £14.70), which smelt of salted almonds mixed with pears and apples, and which had a deliciously-rounded feeling in the mouth, without turning creamy.
When the prosecco grape is grown outside the Prosecco region in Italy it's known as "glera", as with the Alpha Box & Dice "Zaptung" McLaren Vale Glera (£16, WoodWinters), which had the same ever-so-slightly sweet taste as Prosecco and similarly-lively fizz, with crunchy green apple flavours and perhaps a bit more peach on the nose.
Vermentino's spiritual home is on the island of Sardinia, yet the 2016 Chalmers Heathcote Vermentino (£15.95, Fine Wine Company) shows how successfully it's taken up residence in foreign climbs, demonstrating its fresh lemon and lemon sherbet nose and its richer pear and gala apple palate.
The oddballs
Australia is already forging a strong reputation when it comes to Italian and Rhone varieties, but the story doesn't stop there.
I was really intrigued to try the 2016 Hahndorf Hill "White Mischief" Gruner Vetliner (£19.99, Connolly's Wine Merchants) from the cool climes of the Adelaide Hills and it didn't disappoint, with the Austrian variety's tell-tale fresh acidity nicely balanced by green apple and richer pear flavours.
Assyrtiko is another grape variety for which I'll make a beeline at a big tasting and the 2017 Jim Barry Wines Clare Valley Assyrtiko (£21.50, Noel Young Wines) didn't disappoint, packed full of those salty and mineral smells that gave way to high acidity and crisp lemon on the tongue, before returning to a saline-like finish.
Whether it's with whites or with reds, Australian winemakers aren't scared to experiment – and the results can be electrifying.