Aldi: Toasting reliable fizzy favourites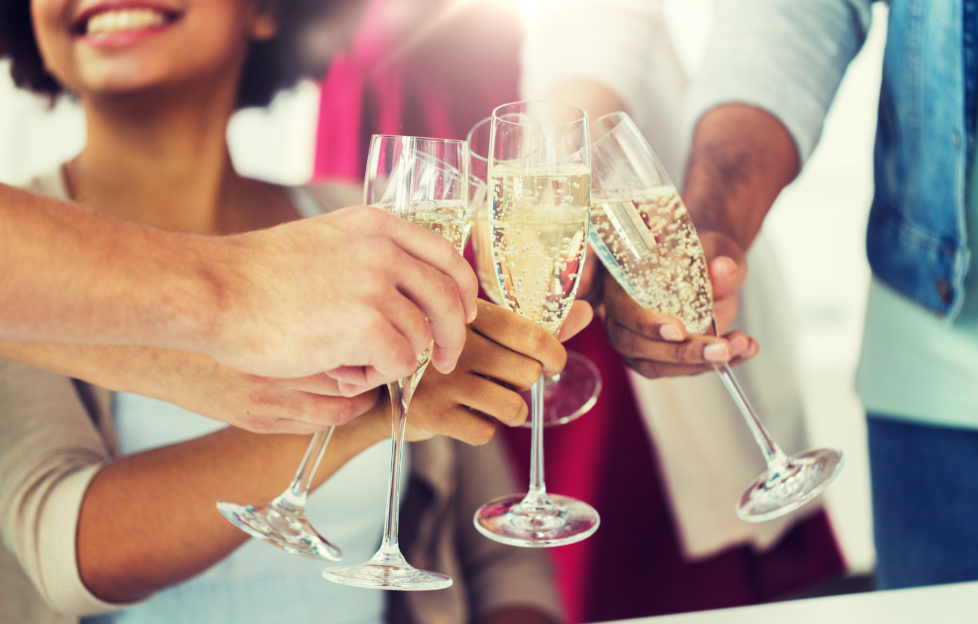 Peter Ranscombe salutes Aldi for the consistency of its sparkling wines.
SUPERMARKET shopping is – let's face it – boring.
Don your face covering and trudge down the same aisles, week after week, month after month.
Pick up the same milk, the same bread, the same giant bag of crisps that you promise yourself will last two nights but never does.
The entire oeuvre of multiple grocers is to give shoppers that reliability.
Yet, when it comes to wine, that's not as easy as it sounds.
Wine, after all, is a natural product, made using fruit that ripens only once a year.
While cereals to make beers and spirits come from – slightly – more stable supply chains, grapes are different.
Vines are often at the mercy of the weather, meaning it's hard for small producers to achieve consistency vintage after vintage.
Even big brands or large co-operatives that harvest their grapes over vast areas can also sometimes struggle.
The non-vintage advantage

Sparkling wine is slightly different; much is non-vintage and so is made from a blend of wines from several years.
That techniques helps to smooth out vintage variation to deliver consistent flavours and textures, again and again and again.
While the liquid inside the bottle may be more reliable, the business relationships sometimes aren't.
What struck me during yesterday's Aldi spring press tasting was the consistency of its sparkling wine portfolio.
Its relationship with Champagne producers Stéphane and Virginie Philizot stretches back years now and has helped to put its Veuve Monsigny label among the UK's highest-rated supermarket bubbles.
That consistency stretches beyond Champagne for Aldi, with its Crémant du Jura – a wine made using the same traditional method, but in Jura instead of the Champagne region – continuing to fire on all cylinders.
In a few years' time, I think we'll be speaking about the chain's organic Prosecco in those hallowed tones too.
It's been consistently good over the past few press tastings and impressed again yesterday, even if some of the still wines lacked the same shine.
Here's my rundown of the Aldi bubbles that held my attention, both from Champagne and further afield…
Champagne
Veuve Monsigny Champagne Brut (£12.99)
Ol' reliable, and pretty much unbeatable at this price point – although there are treats from the Co-op and Sainsbury's closer to the £20-mark. Bright and fresh red apple and lemon on the nose, with a sprinkling of brown sugar too. There's enough lemon and green and red apples on the palate to balance its very fresh high acidity, although its fruit concentration is lower than the nose suggests.
Veuve Monsigny Rosé Champagne Brut (£16.99)
The pink sibling of the brut has a slightly stalky blackcurrant note amid the raspberry jam and fresher strawberry on the nose, but it's the fresh red fruit – from cranberry and redcurrant through to deeper strawberry and raspberry – that comes marching through on the palate to balance the high acidity.
Blanc de Noirs Champagne (£17.99)
Made from a fifty-fifty blend of pinots noir and meunier, this impressive bottle delivers complex floral, apricot, lemon, and red apple aromas, which are subtler than the range's standard brut. The mousse – the feeling the bubbles create in the mouth – is drier and finer than the brut, with a deliciously chewy texture that would lend itself to matching smoked salmon.
Blanc de Blancs Vintage Champagne 2015 (£19.99)
Worth the step-up in price for a real treat. Pronounced spun sugar, brown sugar, red apple, and lemon on the nose all chassé through to the palate, where they're joined by brown bread and, perhaps not quite full-on brioche, but certainly supermarket own-label patisseries.
Beyond Champagne
Specially Selected Crémant du Jura (£8.49)
Still delivering the goods year after year after year. A few grains of brown sugar dance among the dainty lemon, apricot, and green apple on the nose, while the high acidity on the palate masks its slightly-higher residual sugar. More green apple, red apple, and brown sugar on the palate – it doesn't quite reach the bready notes of the Champagnes, but it still delivers a lot of bang for your buck.
Vintage Cava 2017 (£6.49)
Really rich baked apple, apricot jam, and brown sugar on the nose – it smells more intense and developed than a mere four years in bottle. Its crisp acidity is balanced by more apples and brown sugar on the palate. Really great value, especially for anyone who's dismissed cava in favour of Prosecco at a similar price point.
Castellore Organic Prosecco (£7.99)
Bright sweet green apple compote and lemon aromas are joined by pear on the palate, delivering a mixture of fresh and crunchy fruit to balance its really fresh high acidity. The 13 grams per litre of residual sugar comes through on the finish, but there's enough freshness there for balance to be maintained.
Read more of Peter's wine, beer and spirits reviews on his blog, The Grape & The Grain