It will be cheers for the beers at festival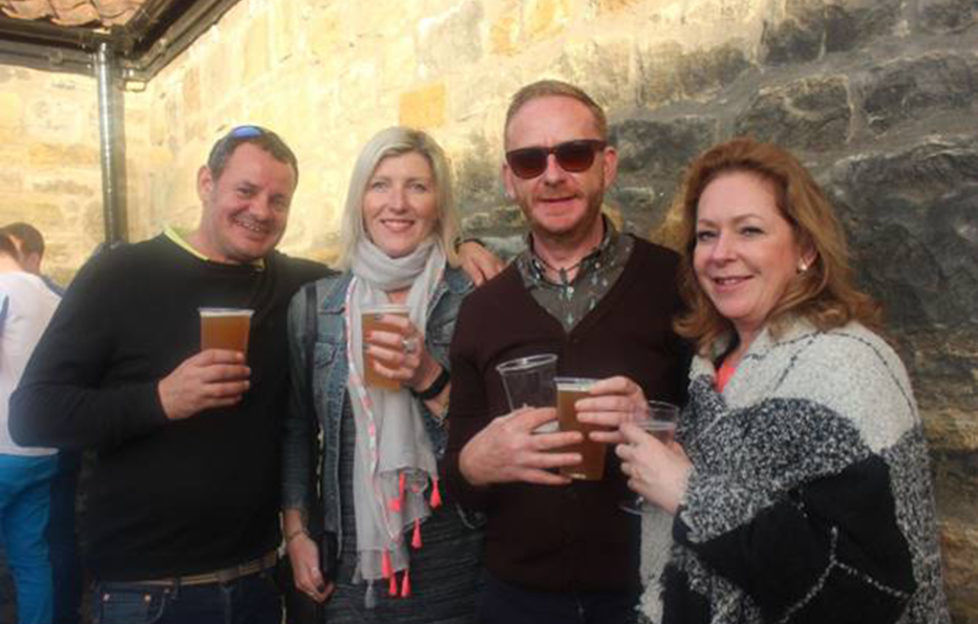 South Queensferry is set to host its largest-ever outdoor beer and music festival.
Ferry Brewery, the first and only brewery in South Queensferry since 1851, are set to launch the inaugural Ferry Fest event due to soaring attendances and demand from their Lothians-based monthly beer and music event, Ferry Brewery Nights.
The headline event is due to take place next Saturday, 30 June, from noon–8pm, with vendors including the likes of award-winning breweries Alechemy Brewery, Fallen Brewing Co and Bellfield Brewery.
First opened in June 1, 2016, Ferry Brewery are anticipating record crowds.
Edinburgh-based Brew Master and director of Ferry Brewery, Mark Moran, explained: 'We are very excited to be hosting the first ever Ferry Fest event. As far as records show, there's never been an event like this the size of what we are expecting come the big day.'
As well as the four award winning breweries, food is due to be served by Mimi's Bakehouse, Casa Roble, Pizza Geeks and Down The Hatch Café & Bistro.
Entertainment is to be supplied by Edinburgh entertainer/ musician, South Queensferry's Graeme Pearson; musician, Sophie De Rose; and a DJ set and entertainment from Envisia. The event is sponsored by malt supplier, Muntons.
Mark continued: 'We have to thank everyone in South Queensferry and the surrounding areas. The encouragement and eagerness for a local brewery to succeed makes events like this happen.
'It's great to put South Queensferry back on the map and attract attention from our neighbouring cities.
'Producing high-quality local beer that people love fuels us to succeed. It's great to be seen as the team that has helped bring a revival to local brewing.'
Ferry Brewery, Fallen Brewing Co and Alchemy Brewery have created a collaboration beer for the festival, Halfwit Gose.
Ferry Stout, the Gold winner of the 2017 Scottish beer awards – beating the likes of Brewdog – will be on offer during Ferry Fest, as well as Ferry Witches Brew, FNIPA (Ferry New Englad IPA), 3Bridges IPA, Ferry Sunshine (Weizen), Ferry Grapefruit and Ferry Alt.
Mark added: 'With the community's backing, we are very excited to host Ferry Fest, bringing together everyone for a summer day of fun for the whole family.'
Due to the popularity and pre-event success of Ferry Fest, plans are already developing for OcToberFest, scheduled for October 27.
Ferry Fest is taking place at The Ferry Brewery, Bankhead Farm Steading, South Queensferry – with few remaining early-bird tickets priced £4 for general admission, moving up to £6 for general admission and £10 VIP admission.
VIP includes 11.15am priority entry, Ferry Logo Bag, FerryFest18 t-shirt and festival beer.
For more information click HERE  or to request tickets click HERE.