Former Scottish brewery site set to find a new use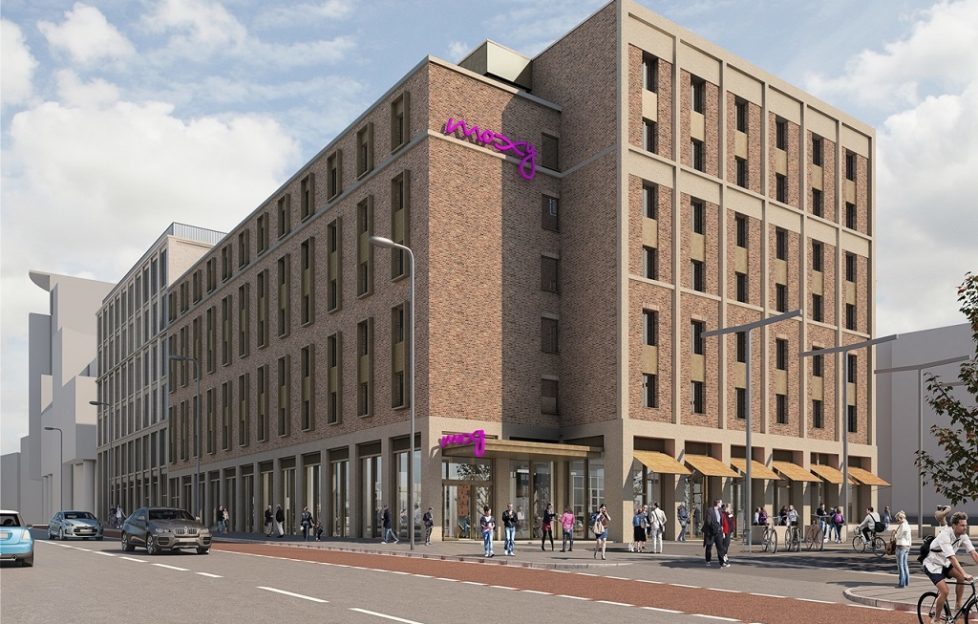 The site of a former Scottish brewery is finally set to find a new use.
Redevelopment of the former McEwan's Fountain Brewery site has moved a step closer after Edinburgh City Council planners approved the first phase.
The proposal, from Vastint Hospitality, will regenerate the well-known site that has had a mixed history and has remained vacant since the brewery closed in 2004.
After acquiring the land for development in 2016 Vastint worked closely with the City of Edinburgh Council on the proposals. The scheme will create a new urban neighbourhood that balances work, living and leisure activities in the centre of Edinburgh.
The redevelopment, named New Fountainbridge by Vastint, will
· create a lively, new neighbourhood in the city centre;
· deliver a Moxy hotel and restaurant fronting a new civic space at the heart of Fountainbridge;
· deliver a landmark office along with new commercial uses to activate Fountainbridge;
· offer family housing and canal-side apartments.
The first phase – 5236.9 sq, m/56,370 sq. ft. of offices, a 262-bedroom Moxy hotel and several commercial ground floor units – has now been approved and work is expected to start on site by the end of the year.
Featuring a lobby that is open to guests and the public 24-hours a day, the hotel forms a lively anchor to New Fountainbridge, providing an active frontage to a new public open space.
Located beside Edinburgh's financial district, the office space is expected to attract a mix of both corporates and small businesses to support Edinburgh's thriving creative and tech sectors.
The residential element of the scheme is still being worked up and a planning application for this phase of the project will be lodged later this year.
Speaking about New Fountainbridge, Chris Jetten, development manager at Vastint, said: 'Our plan heralds a fresh start for Fountainbridge and we look forward to working with the community to create a vibrant, new neighbourhood that forms a distinctive, urban quarter in Edinburgh.'