Scottish fashion fundraiser needs a final push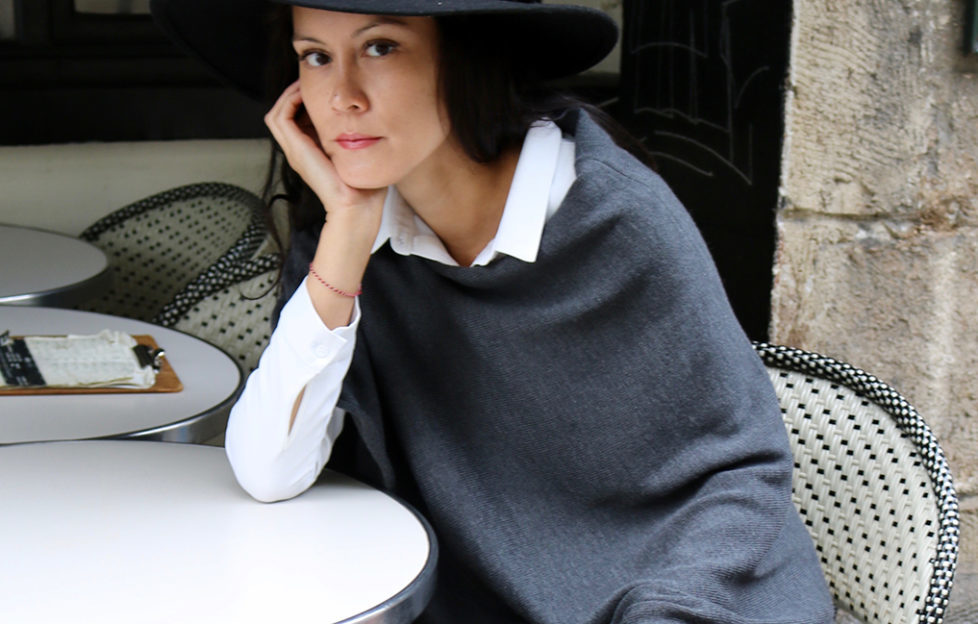 A Scottish clothing brand is closing in on its target to bring some fashion style to the nation's streets.
Sarah Clyde is the founder of le tee Paris, and has launched a Kickstarter campaign to create her new range of ponchos, to be made in the Hawick, and needs £8000. At present, £5500 has been pledged.
le tee Paris  was launched in Paris at the end of last year. Sarah, who lives in Edinburgh, aims is to make this chic style available and affordable to everyone and the clothes are made up of everyday classic staples that can worn to dress up or down, according to the occasion.
Sarah said: 'le tee would like to say a huge merci beaucoup to everyone who has supported the campaign so far.  We really appreciate your help in getting this Scottish project off the ground. We have even had some people ordering from as far afield as the Arab Emirates!
'We are now 70% funded, which is a fantastic response.  We have nine days to go, and as with all crowdfunding projects we need to reach the full target by next week in order to fulfill our campaign.
'So please, if you haven't already treated yourself to a poncho, click on the link, choose your favourite colour and feel great that your supporting a local manufacturer at the same time!'
The poncho is the newest addition to the le tee clothing range. It is made from soft 100% Merino wool, available in a variety of eight flattering colours.
Sarah previously told Scottish Field: 'I was really keen to move some of the manufacturing back here to support the local economy, and the ponchos are as such being produced in Hawick by a local woollen mill. I felt it was the perfect opportunity to marry together classic French design, and the traditional skill and heritage of Scottish weaving and mills.
'Scotland has such a wealth of knowledge and tradition in woven goods and I thought this could be a wonderful fusion of French classic design and Scottish textiles expertise.'
Click HERE to find out more and support the project.