Volunteers wanted to keep Scotland's beaches tidy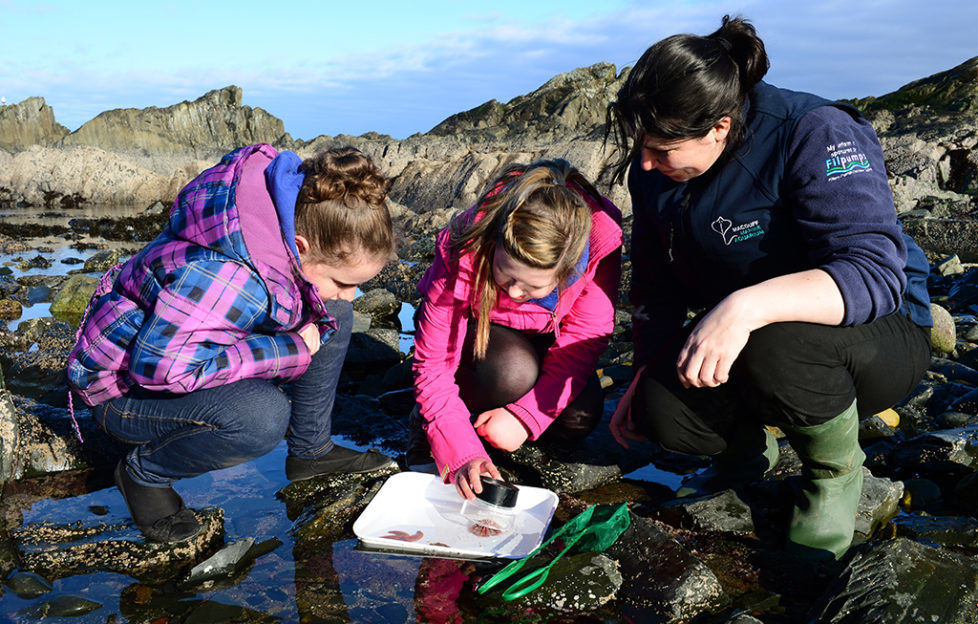 Volunteers are being sought to help keep Scotland's coastline clean and beautiful.
Macduff Marine Aquarium will be leading the charge next weekend, with a fun filled couple of days, to get ready for British summertime.
On the weekend of 24 and 25 March, the Aberdeenshire aquarium team will be sharing top tips on how to make the most out of your day at the seaside, with insight on how to find seashore creatures, identify those beach combing finds and how to stay safe while doing it all.
The Royal Society of Chemistry will be joining in to explore seaside chemistry – what do micro plastics look like?
The RNLI will be along to talk safety at the beach and Whale and Dolphin Conservation volunteers will be looking for dolphins from the aquarium car park on the Sunday.
There is also a chance to take part in the first ever Macduff Marine Aquarium rock stacking competition, sea crafts and much more.
No one likes to see rubbish on the beach, in fact the litter we see washed up on the shore line represents only about 15% of the marine litter in the oceans. The special event weekend kicks off with a beach clean with the local branch of Surfers Against Sewage (SAS) on Friday 23 March, and volunteers are invited to come and help tackle the marine litter problem by cleaning the local beaches.
Those looking to take part in the beach clean with Surfers Against Sewage (SAS) volunteers are invited to meet at the aquarium at 9am and they will coordinate the cleaning parties from there.
Bags and litter pickers will be provided although volunteers should bring their own work gloves, wear sturdy shoes and dress appropriately for the weather.
The Saturday and Sunday fun activities run from 11am-4pm, and special activities being run all weekend include:
Rock Pool Ramble – weather permitting – a guided walk along the beach behind the aquarium. Gain top tips on rock pooling and the low down on common rock pool species.
Beach combing Masterclass – a guide to some of the amazing things you can find on the strandline and beyond.
Rock Stacking Challenge – put your creativity and balance to the test in this new and exciting challenge.
Seashore crafts – make and take fishy crafts to keep the guppies happy.
Chemistry of the Seaside – join the Royal Society of Chemistry to experience some of the chemistry related to a seaside visit.
Seaside safety- Join the RNLI and RLSS to gain tips on how to stay safe while enjoying the seaside.
On Sunday only, there will be dolphin spotting – Join Whale and Dolphin Conservation for some dolphin spotting, try out our 'big eye' binoculars and look at some real and replica whale and dolphin bones.