There's amazing sights to view from under the sea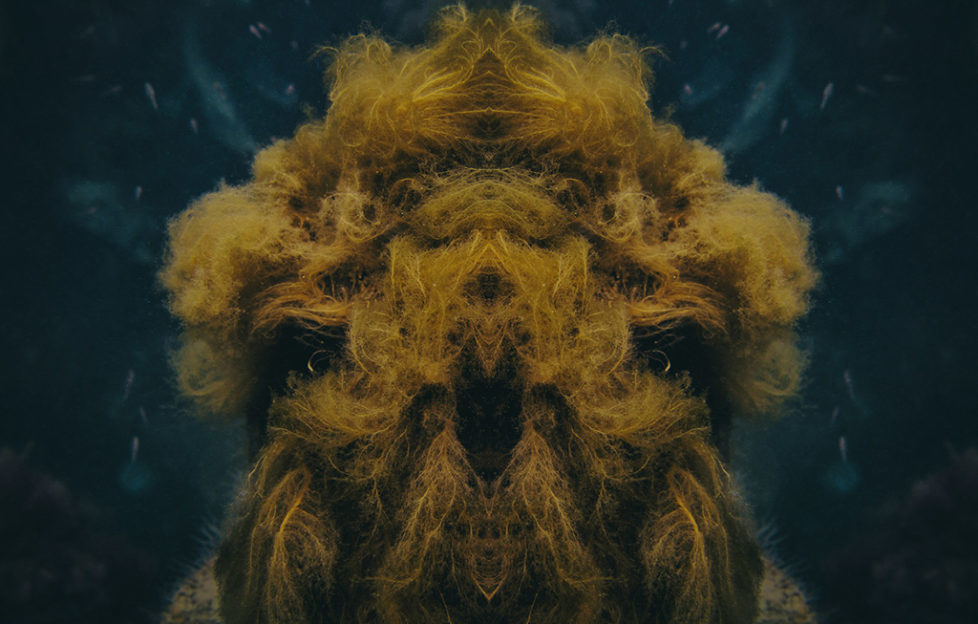 Scottish photographer Janeanne Gilchrist's haunting images have garnered international attention since going on display in November.
Her photographs, in Above, Below, Beyond, run at the J D Fergusson Gallery in the Fair City until April 13, and has garnered media coverage in countries including Russia, Poland and the USA.
Two of Janeanne's images from Above, Below, Beyond have been selected for the global National Oceanic & Atmospheric Administration (NOAA) International Marine Debris Art Show in San Diego which opened earlier this week, alongside the international conference.
At a time when nations are exploring their impact on the seas, particularly through the overuse of plastics, Janeanne has created images which highlight the detritus in the sea around Scotland in eye-catching ways which challenge viewers' perceptions and imaginations.
There is an irony in the ethereal beauty she creates from the debris that should not be in the sea.
Janeanne said: 'The environment conjures up many different feelings and emotions; what we're all doing here, and thoughts too on what we're doing to our planet. I am playing with that irony here.
'People have become quite numb to photos of piles of waste. These images are created to last longer. I want people to have these discussions.'
Free diving off the unpredictable coasts of Scotland, one breath at a time, Janeanne forages for objects in the depths – a tangle of fishing net, a singed seaman's sou'wester, discarded fish gut, a decomposing plastic bag – the thoughtlessly discarded cast-offs of fishermen and of man. She also searches out natural subjects – the spawning seaweed, the mesmerizing alien glow of a jellyfish, the stone washed bones of a migratory bird.
She continued: 'Some people fear the sea, are nervous of being underwater/. It can feel like an alien world for some people but also a beautiful world – an undiscovered world.'
The Edinburgh-based artist, who began her career as a commercial photographer, has gone on to capture the secrets of Scotland's underwater world while freediving, diving without the use of breathing equipment, a pursuit she took up 15 years ago.
She added: 'To freedive is the most amazing sensation. Mastering your fear and hanging silently suspended in the blue/green of the sea, in gin-clear water, in glass-like conditions, is a spiritual experience.'
Shot alone out in the sea in the period after her mother's death, the photographs in Above, Below, Beyond are also infused with submerged grief and evasive, finely textured feeling: the ghostly vulnerability of objects and clothing, carrying the disintegrating memories of their former purpose. There is a natural fear and otherworldliness present in every image.
Janeanne Gilchrist is a photographic artist and image-maker. She was born and brought up in Edinburgh and graduated from Napier University in 1996 with a BA (Honours) in photography and film.
This is her First solo exhibition following Retina Scottish International Photography festival in 2015 for which she won the 2016 JD Fergusson Arts Award.
The Fergusson Gallery holds the world's largest collection of artwork by the renowned Scottish Colourist JD Fergusson. The Gallery also holds an associated archive, along with the archive of his lifelong companion, the pioneer of modern dance, Margaret Morris.