Poets wanted for festival poetry competition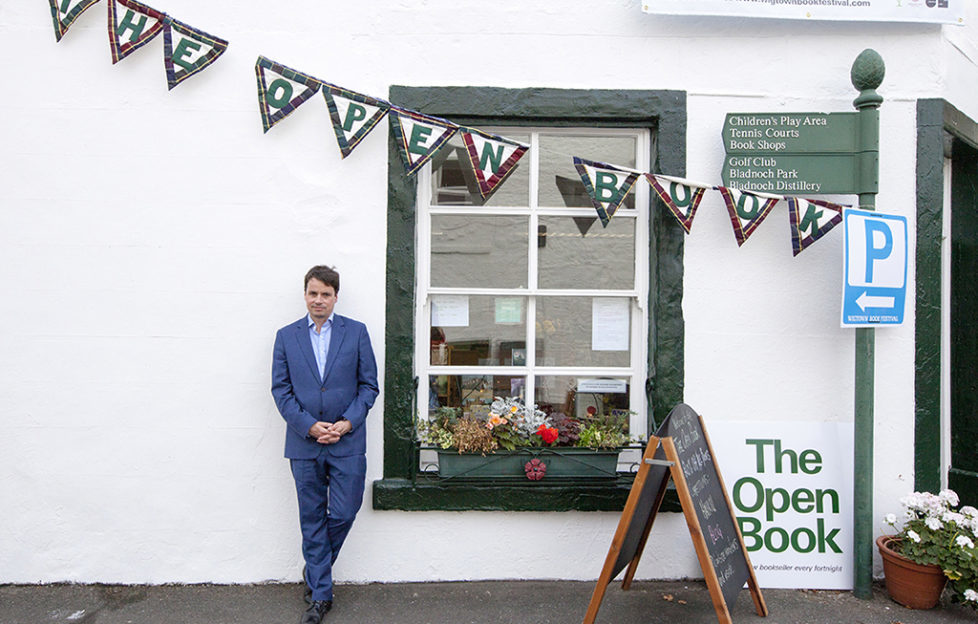 Poets across the world are wanted for a Scottish competition.
The 2018 Wigtown Poetry Competition has been launched with an invitation for poets from across the world to take part.
Based in Scotland's National Book Town the competition has, over more than a decade, become one of the UK's best-established writing prizes and a launchpad for many writers' careers.
Billed as Scotland's international poetry competition, and run by Dumfries and Galloway's Wigtown Festival Company, in association with the Saltire Society, Scottish Poetry Library and The Gaelic Books Council it has a total prize pot of more than £3000.
In addition to the £1500 main prize, there are Scots and Scottish Gaelic categories, plus a new £150 Dumfries and Galloway Fresh Voice Award.
Adrian Turpin, Wigtown Festival Company director, said: 'Scotland is a country with a strong poetic tradition expressed in many tongues and we are committed to supporting this richness and diversity.
'The competition is tremendously successful in highlighting and encouraging contemporary poetic talent, from at home and overseas, and hopefully bringing people's work to new audiences.
'One of our aims is to help develop a new generation of poets, so this year we are introducing the Dumfries and Galloway Fresh Voice Award which is specifically for promising poets from, or living in, our region who haven't previously published a full-length collection.'
Writers can put themselves forward for the Fresh Voice Award but third party nominations are also welcome. The winner will be invited to take part in Wigtown Book Festival 2018 and will also be offered a package of professional support.
All main prize entries will be read initially by the Scottish Poetry Library who will create a short leet prior to the final judging.
Asif Khan, director of the Scottish Poetry Library, said: 'The SPL is delighted to be once again associated with the Wigtown Poetry Competition.
The poetry prizes are hotly contested across all the language categories and the standard has been consistently high. The addition of a new award for the region's emerging poets is to be welcomed.'
Sarah Mason, programme director for the Saltire Society, added: 'We are delighted to be continuing our support of Wigtown Poetry Competition. The Saltire Society works to champion Scotland's culture and languages and we are pleased to see Scots and Gaelic being recognised and celebrated in this way.'
Rosemary Ward, director of the Gaelic Books Council, said: "The Gaelic Books Council is delighted to be able to maintain our sponsorship of the Scottish Gaelic poetry prize in the annual Wigtown Poetry Competition. The calibre and number of Gaelic entries for this competition year on year is testimony to the attraction that the Wigtown Book Festival holds for Scotland's established and emerging poets. I look forward to being in Wigtown later this year to hear the views of Aonghas Pàdraig Caimbeul, one of our most eminent Gaelic poets, on this year's entries."
The competition has a distinguished line-up of judges including former Edinburgh Makar Christine De Luca, award winning poet, novelist and actor Aonghas Pàdraig Caimbeul and spoken word poet Jenny Lindsay.
The prizegiving takes place at Wigtown Book Festival which runs from 21-30 September.
Click HERE for more details on the competition.