Youngsters to mark Year of Young People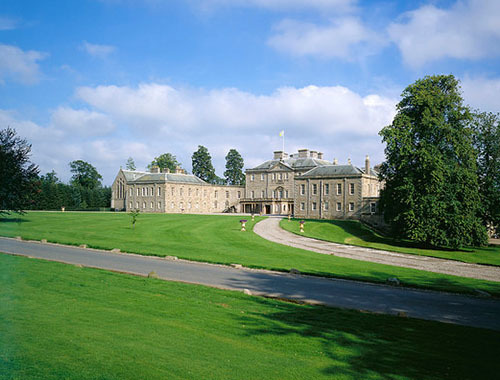 Aberdeenshire's biggest event for the Year of Young People is taking place next weekend.
The free Mash Up Festival will take place at Haddo House and Country Park on Saturday, 29 September, open to all.
400 young people will be bussed in from every corner of Aberdeenshire to enjoy their very own cultural festival including more than 30 local acts. A large marquee and main stage will play host to bands and DJs while the set up in Haddo's Canadian Barn will showcase a diverse range of talent including Doric poetry, pipe bands, singer songwriters and dance troupes.
The event will also deliver everything from street football and zorbing to a ball pit and even a bike track. Young performers, all aged 8–25, will have the opportunity to busk around Haddo Country Park as well as being part of a full festival line up on the main stages.
Councillor Gillian Owen, chair of the council's Education and Children's Services Committee, said: 'What a fantastic day coming up for young people from across Aberdeenshire. This will be an opportunity to celebrate and enjoy being young in a family-friendly, anything-goes environment.'
The whole event has been co-designed by young people alongside the council's Community Learning and Development team. It has brought together representatives of community youth platforms, YOYP ambassadors, staff and volunteers. Young volunteers will be looking after arrangements on the day as festival stewards, and also have the challenge of capturing the event through film.
Vice chair councillor Mark Findlater added: 'It's a chance to showcase the talents of young performers from across Aberdeenshire at the same time as helping our young volunteers to develop confidence and leadership skills. The fantastic setting of Haddo House and Country Park will give all of our visitors the space and freedom to enjoy a great day out.'
The event will also be a platform to enable Members of the Scottish and UK Youth Parliaments and young volunteers to consult their peers on matters including transport and substance misuse. Participants will be rewarded with YoungScot points for taking part.
From bouncy castles, bush craft and rock painting to lazer guns, there will be something for everyone to enjoy as well as an impressive line-up of performances. Theatre Modo from Peterhead will be performing their 'Circus With Purpose' act in the courtyard area near the entrance to the park at 3pm.
The event will run from noon to 6pm and is aimed at 8–16 year-olds. It will be family-friendly and is also open to members of the public.