Get your hands on spiders and cockroaches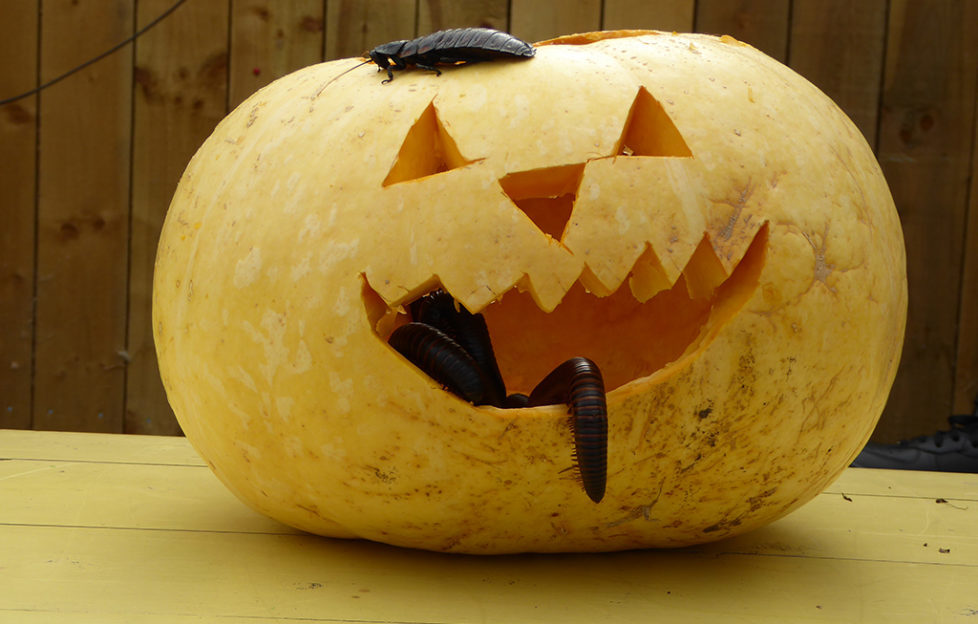 When visitors to Almond Valley go to pick up animals, they normally meet cuddly chicks, fluffy bunnies and lovely lambs – but not this month.
Almond Valley's small animal encounter sessions – and home-grown pumpkins – have been taken over this Halloween by some very creepy crawlies, where they can meet the creepy cockroaches, miserable millipedes and scary spiders.
Throughout October, the old mill and farm buildings have become home to all sorts of ghouls and ghosts with scary surprises lurking around every corner.
If you dare visit, it's your job to solve the mysterious disappearance of paranormal investigator, Dr Weebit Fiat, who was last seen entering the old mill at night fall. Take your trail sheet, engage your powers of observation and prepare for some horrible sights.
In the museum there will be a programme of seasonal scary crafts and games and lots of gruesomely delicious things to eat in the tearoom.
On Friday 26, Friday Fright Night will return from 6pm until 9pm. Come dressed to kill and join the throng of monsters dancing and playing in the darkness. Travel on the ghost train to nowhere or trundle on the tractor though the haunt of zombies.
And on Spooky Saturday on 27 October, there will be extra Halloween activities including dooking for apples in a bathtub.
To find out more, visit http://almondvalley.co.uk/SPSpooky.html.