Get ready for a fantastic weekend of creativity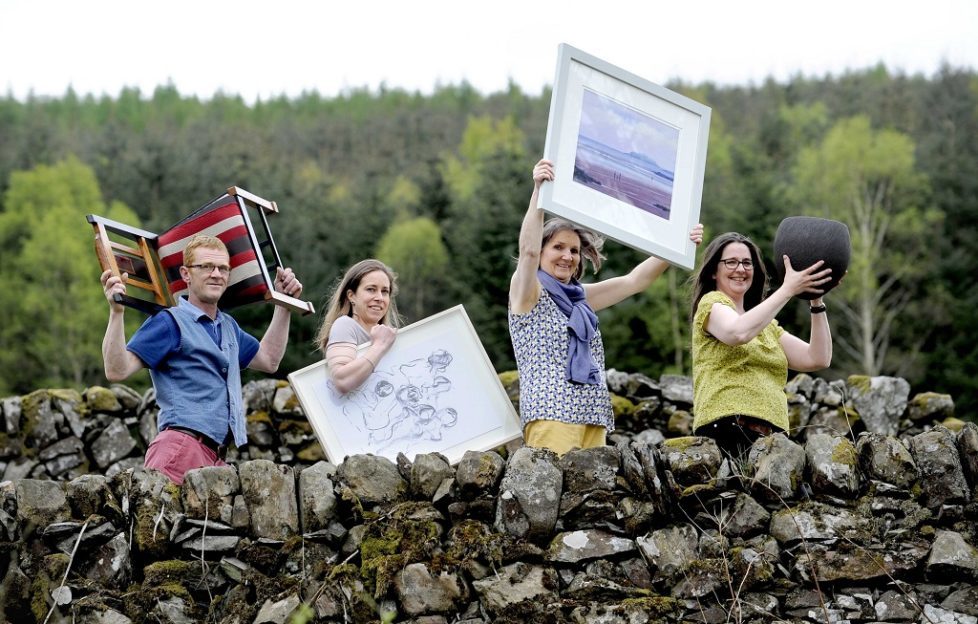 Painters, jewellery makers, potters and woodworkers across Dumfries and Galloway are preparing to throw open their doors to the public.
Spring Fling, Scotland's premier open studios visual art and craft weekend takes place from this Saturday, 26 May to Monday 28 May, with 86 specially selected artists and makers taking part.
It's a chance to meet remarkable people and look round lovely studios all across one of the country's most beautiful rural regions – taking in charming small towns and villages, along with rolling hills and rugged coastline.
The participants offer a warm welcome to their houses, cottages, farms, gardens and purpose-built studios.
They include furniture-maker Philip Wilson, potter Ruth Elizabeth Jones, and painters Alison Proudlock and Katharine Wheeler as well as Alison Macleod whose jewellery is inspired by heirloom treasures, and Kaz Robertson who makes colourful resin jewellery.
Joanna Macaulay, events and exhibitions manager for Upland which runs Spring Fling, said: 'We're really looking forward to welcoming visitors to the 16th annual Spring Fling.
'As ever there's a huge amount to see and do, with the chance to meet an amazing variety of artists and makers and visit all sorts of wonderful studios in one of Scotland's loveliest regions.
'For some visitors it's a chance to visit people and places they've come to know well over the years, but there's also plenty that's fresh and new.'
Councillor Adam Wilson, Dumfries and Galloway Council's events champion, added: 'Spring Fling provides a compelling reason to slow down for one or two days and connect with artists and craft makers.
'It is uplifting to travel through the beautiful Dumfries and Galloway countryside and know that you will find inspirational works of art and highly skilled artisan craft makers and visual artists across the region.
'Spring Fling gives our artists and makers the opportunity to show case their work and its great to see so many taking part again, for what is a stand out event in the region's events calendar.'