Eugene O'Neill's classic brought back to life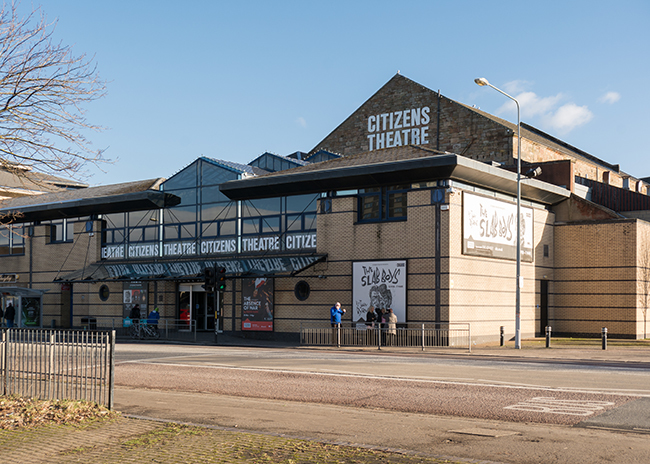 The Citizens Theatre in Glasgow has announced its cast for a new production of the Eugene O'Neill classic, Long Day's Journey into Night.
The play, which is regarded as one of the finest dramas of the 20th century, will feature a talented cast from both stage and screen and marks the first time the play has been performed at The Citizens Theatre in over 20 years.
Directed by the award winning Dominic Hall, the cast includes George Costigan as James Tyrone, the bitter patriarch of the Tyrone family whom the play is based around.
Costigan is most famous for his role of Bob in the 1987 film Rita, Sue and Bob Too but has also recently appeared in a string of TV dramas including Vera and Happy Valley, and was the villain in the 2008 Doctor Who Christmas special with David Tennant and Kylie Minogue.
Loosely based on Eugene O'Neill's own life, the play will also feature Lorn MacDonald as Edmund Tyrone, a character O'Neill modelled after himself.
MacDonald has recently received plaudits for his portrayal of Renton in the stage adaptation of Trainspotting as well as the role of Orchestes in another Dominic Hill production, an adaptation of Zinnie Harris' The Oresteia.
Other cast members include Sam Phillips who has appeared alongside Martin Sheen in Far From the Madding Crowd as well as Brid Ni Neachtain and Dani Heron, both making their Citizens Theatre debuts.
The play is being co-produced with Manchester theatre group HOME, following a successful collaboration on a production of Samuel Beckett's play Endgame, in 2015.
Long Day's Journey into Night will run from 13 April–5 May at the Citizens Theatre and at the HOME arts centre in Manchester from 9–16 May.